National Basketball Association (NBA) is a dedicated basketball league composed of 30 teams happen in North America. For which NBA Introduced a television service called NBA League Pass. With this Pass, Subscribed users can watch up to 40 games per week. Additionally, it has more advanced benefits regarding NBA games and Streaming services.
With this league Pass, the subscribed user gets a streaming service for all NBA-related content. As the subscription service starts from around $6.99/month. So, To invest that amount there are a few things that you must consider before subscribing to NBA League Pass. So, below we have mentioned some important things that matter a lot.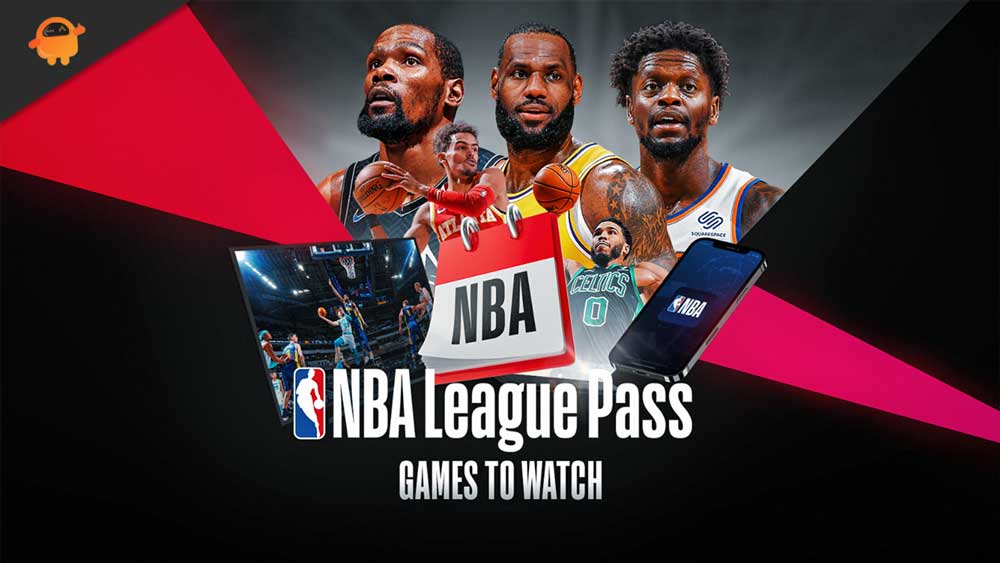 Things To Know Before Subscribing NBA League Pass
NBA League Pass is operated by the Turner broadcast system and originated in late 1995. NBA League Pass is a special streaming service that provides additional benefits to subscribed users. Even though it has a basic plan, there are a few things you should know before subscribing. If you ignore them, it might be possible that you will regret ahead.
Different Platform Support
Multiple Subscription Plans
Offline Viewing Availability
NBA League Pass 7-days Free Trial
Easy League Pass Sharing
Moreover, These are the things or special benefits you get from NBA League Pass. But, only their names cannot explain the In-depth Insights. For that purpose, below we will brief all these important things to consider before Subscribing to NBA League Pass.
NBA League Pass Platform Support
If you are an NBA enthusiast purchasing its league Pass for different Platform availability. Then, you are at the right place. Because NBA league Pass supports iOS app, Android app, Android TV, Apple TV, Xbox One and Xbox Series X (select countries), Roku (select countries), Playstation 4 and Playstation 5 (select countries), Chromecast, Amazon Fire TV, and Fire Stick, Amazon Alexa (US), CarPlay, and Apple Watch. You must download the NBA app and log in with your credentials. Then, You are free to watch exclusive NBA Content.
NBA League Pass Multiple Subscription Plans
NBA League Pass has numerous subscription options. Because league Pass only allows you to watch NBA content not available on TV. But, if you buy one of its packages, you will get extra perks like a premium subscription holder. Below are some league Pass packages you can consider before purchasing any other plan.
League Pass Plus NBA TV: This league pass package offers hundreds of live games plus 24/7 NBA coverage. In which you will get Classic games on demand, NBA TV studio shows, full-length and 10-min condensed replays of every game, and home and away team broadcast feeds. You can buy this package starting from $14.99 per month.
League Pass Premium Plus NBA TV: This package has the same benefits as League Pass Plus NBA TV. But, the special thing that makes it different is it's no bad feature. With this package, you do not see annoying ads with the additional benefit of watching it on two or more devices. However, the drawback is that it does not offer a 7-day free trial. If you are willing to purchase it, it is priced at $29.99 per month.
Team Pass: As the name suggests, it is a league Pass package that aims to deliver NBA content to a specific team. Meanwhile, It allows you to follow a certain team throughout the subscription period. Similar to league Pass Plus NBA TV it has a 7-day free trial to experience the service before actual purchase. However, the pricing of this package starts at $13.99 per month.
Furthermore, some more packages are based on individual subscription preferences. You can look at each of them through the NBA's official website.
NBA League Pass Offline Viewing
With NBA League Pass, the Subscribed user has the option to watch NBA content in offline mode. In which you just need to download your favorite NBA game, and then it saves to your library. Meanwhile, if you think that NBA league Pass does not offer offline Viewing, then you're wrong. Because the same as an offline Viewing option to get the same benefit even after your mobile data get exhausted.
NBA League Pass 7-days Free Trial
There is very less premium Pass that offer free Trials to their users. But, with NBA League Pass you get an option to have a 7 days free trial before purchasing. However, it is available at different times throughout the year. And, it is the best part about this league Pass. You can check free Trial availability through NBA's official website.
NBA League Pass Sharing
Sharing is a common feature mostly offered on every premium pass. But, there is confusion about how many users can use one premium Pass. For that, we studied and find you can access your subscription on one device at a time. But, the league Pass premium offers up to two device logins at a time.
How to Get Your Desired NBA League Pass Package?
Besides, these are important things you should know before subscribing to NBA League Pass. However, if you are satisfied with the above points, we also know. Then, How can you buy NBA League Pass? For that purpose, we have prepared a few instructions below to help purchase the NBA League Pass with your desired package. So, without any more delay, let's look at the instructions below and proceed further.
Note: League Pass is available on various platforms so you can follow the same steps whether you are using Android, iOS, or Windows.
Firstly, Visit NBA Official Website.
Create Your NBA Account.
Then, Choose Your preferred League Pass Package.
Now, Proceed with the Payment Page.
Pay the package amount with your desired payment option.
Click on Pay and Continue.
That's it; You will be shortly notified about purchasing NBA League Pass.
Wrapping Up
Conclusively, these are the things that you must take care of before purchasing your desired NBA League Pass package. Also, if you are facing any purchasing issues, check the above steps for purchasing the NBA League Pass Package. Hopefully, you will get your desired package even if you have any doubts then ask them in the below-mentioned comment box.