EA's NBA LIVE Mobile is a 3D basketball game. The NBA licenses in NBA Live allow you to play on teams such as the Bulls, Lakers, and Cavaliers and even take on characters such as Kevin Garnett, Stephen Curry, or Dwayne Wade. NBA Live Mobile is one of the most downloaded basketball games worldwide. However, you may also run into NBA Live Mobile Crashing on Startup for Android and iOS players.
Well, that's the reason why we are here with this guide. Here we have mentioned some best and most effective fixes that will help you fix the NBA Live Mobile crashing on startup for Android and iOS users. So, you must have to make sure to follow these fixes if you are facing this problem.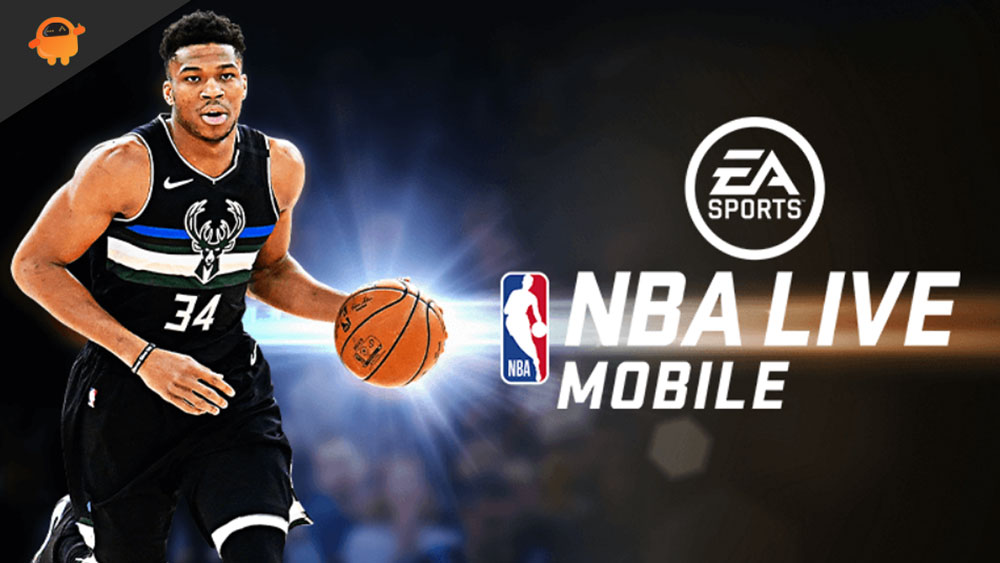 How To Fix NBA LIVE Mobile Crashing on Startup | Android, And iOS
So, here are some troubleshooting methods that you can try to resolve the NBA Live Mobile crashing on startup issue for Android and iOS users. Therefore, let's get started with the methods:
Fix 1: Reboot Your Device
The initial fix that you must have to try in order to resolve the NBA Live Mobile crashing on startup issue. Meanwhile, there are many users who have reported that this helped them to resolve the crashing issue. Therefore, you must also make sure to try this out, no matter whether you are using an Android or iOS.
Fix 2: Do Not Use VPN
If you are starting NBA Live Mobile from your handset, it is advised not to use a VPN or a proxy server. It is possible for problems with a region's server connection or slow internet speed to ruin your gaming experience without you even knowing. To check if NBA Live Mobile is crashing, turn off VPN before launching the game.
Fix 3: Update NBA Live Mobile
We have seen that updating the NBA Live Mobile will be another good option that has the ability to resolve this kind of error. Therefore, you must also try this out and check if it helps.
For Android:
Tap the hamburger menu icon in the Google Play Store app.

Make sure that the NBA Live Mobile game update is listed among the available updates by tapping on My Apps & Games > then look at the available updates to see if it has been installed.

Thereafter, hit the Update button next to the app to install it.

Afterward, open NBA Live Mobile, and check if there is an issue. If necessary, restart your phone to update the app and system data.
For iOS:
Launch Apple App Store on your iPhone.

From the top-right corner, tap on the Profile Picture icon.

From the list, select the app you'd like to update.

Tap on the Update button if the app is on the screen.

Allow the installation process to complete.

Check whether the startup crashing problem still exists after you launch NBA Live Mobile.
Fix 4: Check NBA Live Mobile Server
NBA Live Mobile's servers could become unresponsive due to a large number of users online simultaneously across multiple regions. If there is an issue with the NBA game server at that time, we recommend that you check the NBA Live Mobile Server Status. There are times when there is an outage or downtime, which can be automatically fixed by waiting a day and then trying again. For more information, check out the NBA Live Mobile Twitter page.
Fix 5: Reinstall NBA Live Mobile
All saved data will be removed, and its data will be refreshed, which should correct the issue. Here is how to do it:
For Android:
Hold down the NBA Live Mobile icon to bring up the pop-up menu.

Select Uninstall. Or, select Uninstall from App Info.

Just restart your mobile device after uninstalling it.

After that, select the NBA Live Mobile app in the Google Play Store app and tap on Install.
For iOS:
Hold down the NBA Live Mobile icon from your iPhone home screen.

Choose Remove App from the pop-up menu and then tap Delete App.

After that, you will be prompted to confirm the deletion.

Click Delete to remove it.

Then, open the Apple App Store.

Enter NBA Live Mobile in the search field and then tap the Find button.

Click Get or click the cloud download icon to finish downloading.

When it has been installed, you can begin using it.
So, that's all on how to fix the NBA Live Mobile app crashing issue on startup for Android and iOS users. We hope that you find this guide helpful. But, in case you have any doubts or suggestions, comment below and let us know.