Nokia 2.4 was launched in India with Android 10 out of the box and comes with 6.5-inch HD+ powered by MediaTek Helio P22 SoC and comes with 2GB and 3GB RAM options.
In this guide, we will show you the real image of the UFS ISP pinout and test point for the Nokia 2.4. By using the ISP PinOUT, you can easily restore the stock ROM, bypass FRP lock, or reset user data on your device via Z3X EasyJTag Box Tool or UFI toolbox.
What is ISP PinOUT?
ISP or In-system programming also known as in-circuit serial programming (ICSP) for hardware that has a cross-reference of pins or contacts. By shorting the pins together, you can power or signal the logic board (motherboard) of an electronic device such as a mobile, computer. You will find the IS Pinout connection on the logic board of your device. Therefore, you will need to remove the back panel of the handset and follow the below image to locate the pinout.
Nokia 2.4 (TA-1270) Test Point / Pinout Image: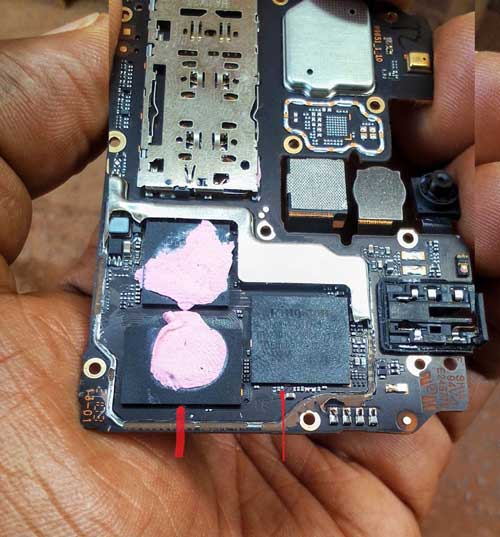 How to Flash Firmware Using UFI Tool Box
Select Mediatek Processor
Now you need to select the brand, platform, and model name of the device.
Download the firmware from here and tap on the folder icon to create one inside.
Now move the downloaded firmware file to the newly created folder.
Once again, select the brand name and tap on the model to find your model.
After selecting the model, you will now select the folder location
Once you select the firmware folder, you will now be greeted with an information screen like this.
Also, verify the processor model and DA file. If everything is ok, click the flash button at the bottom to start flashing.
That's it! You have now easily flashed the firmware on your Nokia 2.4 device.
Bypass FRP Lock, Full Erase, Bypass Security, and More:
Follow the above method till the 8th step, now before hitting the flash button, tap on the Identify device menu and then tap on the Special Task option.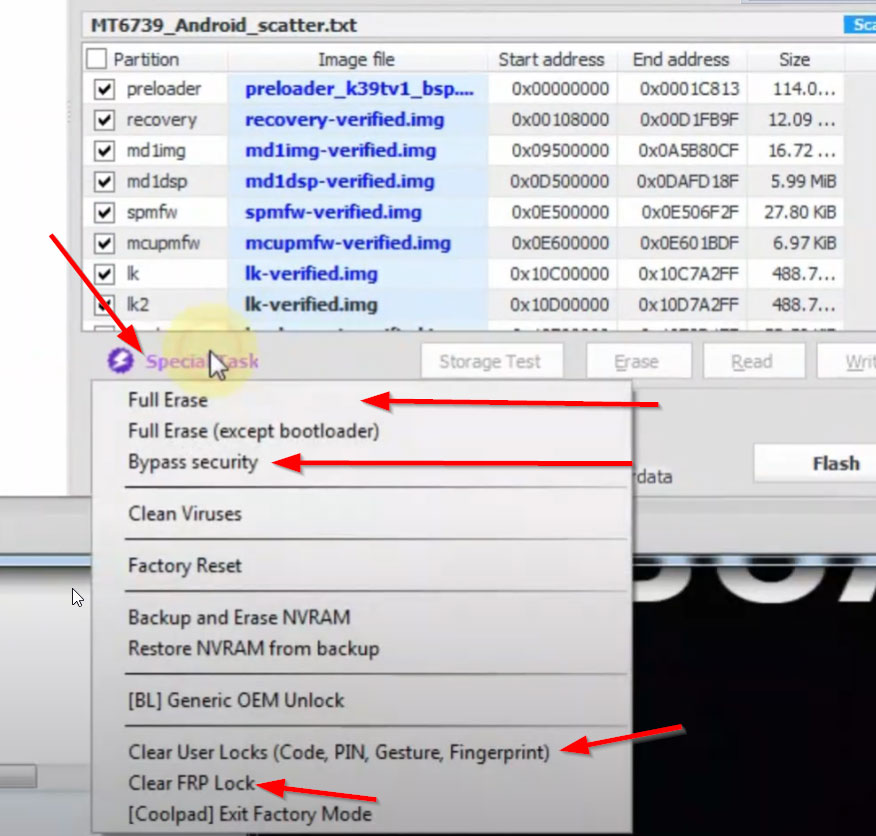 Special Task drop-down will pop up with many new options. You can tap the bypass FRP lock, security, clear user locks, and many more.
Clear User Locks (Code, PIN, Gesture Lock, Fingerprint):
By following the above method, you can also clear the user locks on your Nokia 2.4 such as fingerprint lock, gesture lock, PIN, codes, and many more.
I hope this guide was helpful to find the Nokia 2.4 UFS ISP Pinout Testpoint.