Nothing Phone 1 recently made its debut as the first phone from Nothing led by Carl Pei. The smartphone has a pretty familiar look from the front, but it's the rear design that keeps it apart from most Android phones. You might have seen at most 5-6 LEDs in a phone, but Nothing Phone 1 has over 900 LEDs to create unique patterns called the Glyph Interface. Although the Nothing Phone 1 got praised by many tech geeks, the experience has not been that great for some people. Early buyers of Nothing Phone 1 are reporting issues with the display, specifically the green tint issue.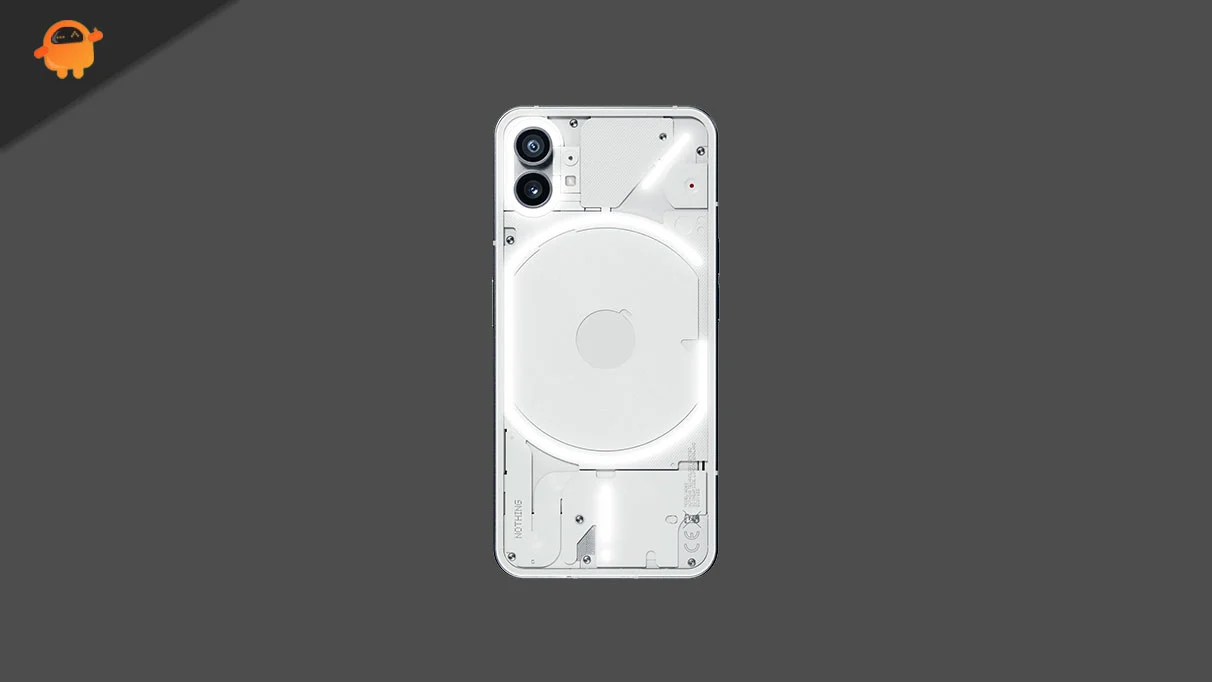 As reported by users on Reddit and Twitter, the green tint issue on the Nothing Phone 1 starts surfacing as soon as they set up the phone. Not just the green tint problem, many users are also seeing dead pixels around the selfie camera. This can be frustrating given that you have trusted a new brand and bought the phone too early.
An affected user on Twitter wrote, "Received my phone 1 today …found screen having green tint at top of display ..pls resolve it, am totally disappointed …. Fan of the beauty of the phone pls replace it or fix it …"
Another affected user on Twitter wrote that the Nothing Phone 1 purchased via Flipkart had green tint issues, and the replacement unit send to the person also had the same issue.
Wow @Flipkart awesome job, within 2 consecutive days you managed to send two phones with defective screens. Even the replacement phone has tint issue.just another day for you guys 😑😑 @getpeid @nothing @AmreliaRuhez @geekyranjit @TrakinTech @igyaan pic.twitter.com/SDQ4FBpmOo

— ⓥⓘⓐ ⓗⓔⓐⓡⓣ (@_ViaHeart_) July 15, 2022
Received my phone 1 today …found screen having green tint at top of display ..pls resolve it, am totally disappointed 😞 …. Fan of the beauty of the phone pls replace it or fix it also dropped a mail on support nothing with my email harishjangra@outlook.com pic.twitter.com/B6FcyLc22L

— Harish Jangra (@hishu0808) July 15, 2022
We received the Nothing phone (1) Indian retail unit this morning. And just three hours in, we are seeing dead pixels around the selfie camera in our unit. Disappointing!!

Any of you facing any similar hardware issues in #Nothingphone1? pic.twitter.com/2jlsfIFaDB

— Beebom (@beebomco) July 15, 2022
The good thing is that Nothing has already acknowledged the issues which give some relief to the buyers. Here's what the company said to Android Authority regarding the green tint issue on Nothing Phone 1:
"For background, all OLED screens are susceptible to green tinting when the brightness level is set too low — this is not exclusive to Phone 1. We're aware that some customers are impacted, the scale of which is very low. Our standards are very high and this is not the experience we want any user to have. We are working hard to improve this issue and recalibrate the display effect in an upcoming software update. In the meantime, we encourage affected users to contact our Customer Support team and request a replacement."
Nothing Phone 1 affected by display issues should not worry much as the company has promised to fix them with software updates. The company also offering a replacement for the affected units. For this, you need to reach out to Nothing's customer support and raise a replacement request.
A spokesperson from Nothing told Gadget360, "We have suggested a factory reset to some consumers and that has fixed the issue. If for some, the issue still persists, we encourage affected users to contact our Customer Support team and a replacement will be provided".
Some users were able to fix the green tint problem by performing a factory reset on their phones. You can also try this method and check if it spells out success for you. But, before factory resetting the phone, keep in mind that this process removes data from your phone. Hence, I recommend taking a complete backup on your phone to prevent any data loss.
If this method does not work for you, either raise a replacement request or wait for a software update. You should receive a notification when a new update arrives on your phone. Alternatively, you can go to Settings > System > System updates to check if a new update is already available to download and install.
The green tint problem is not something new to smartphones. It has happened many times on some of the best of the best smartphones like Pixel 6 Pro, iPhone 12, OnePlus 8 Pro, and Galaxy Note 20 Ultra. Hence, you should not worry as the company generally fixes it with a software update.
Nothing kicked off its smartphone journey by targeting the mid-range segment with the Nothing Phone 1. The device is powered by a Snapdragon 778G+ 5G chipset, coupled with up to 12GB RAM and 256GB internal storage. It features a 6.55-inch FullHD+ OLED display with a 120Hz adaptive refresh rate and Gorilla Glass protection. The phone has a 50MP dual rear camera setup and a 16MP selfie snapper. It is backed by a 4,500mAh battery with support for 33W fast charging.