You just bought a wireless charging pad for your Nothing Phone 1. It was supposed to make everything easier, but now your phone won't charge. Nothing Phone 1 is the new Android smartphone that the users are waiting for. But, just after the launch, it starts facing lots of criticism as the phone looks premature. There are a lot of bugs that Nothing Phone 1 has.
Recently, some users started reporting that the Nothing Phone 1 wireless charger is not working for them. Well, it's not what it actually looks like. That's why we are here to clear this thing. So, if you are facing this problem, make sure to read this guide and perform what we have suggested.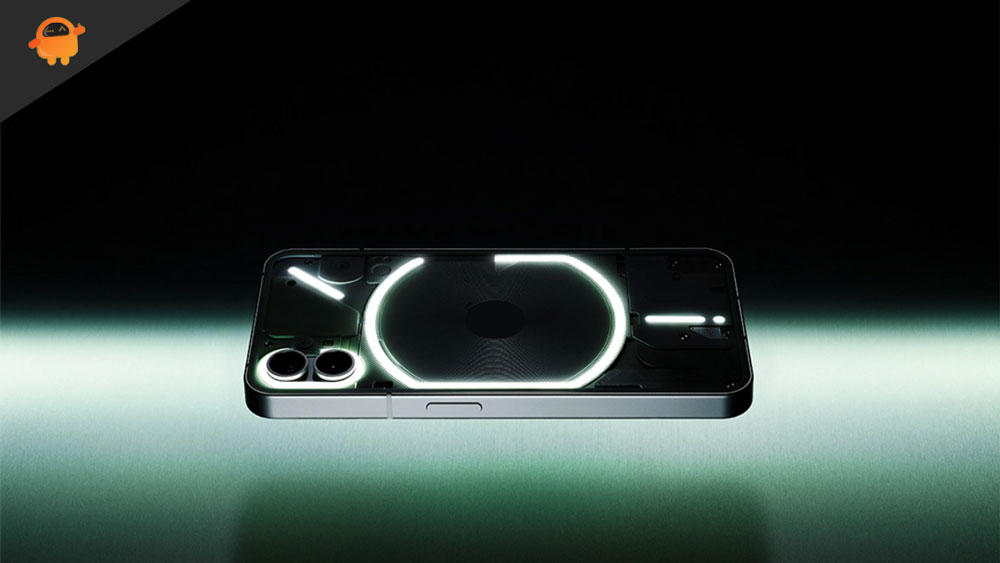 How to Fix Nothing Phone 1 Wireless Charging Not Working
There isn't much you can do if wireless charging is not working on your Nothing Phone 1 other than try out the following quick methods that might fix the problem. The device might have hardware problems if none of these solutions work, so you might need professional help if none of these solutions work for you.
Fix 1: Reboot The Device
There are times when the problems aren't hardware-related but rather caused by third-party apps or software glitches. It is, therefore, possible to resolve many problems with your smartphone if you force restart it.
When a smartphone is forced to restart, its memory is refreshed, and the background apps and services are cleared and reloaded. Therefore, force restarting your Nothing Phone 1 might fix wireless charging not working. It is possible to do that by pressing the Volume Down and Power keys until the logo appears on the screen.
Once the device reboots, try to charge it wirelessly. Try charging your device using your wireless charger once the device reboots. This will surely help you resolve the Nothing Phone 1 wireless charging not working issue. However, if it did not help you, then make sure to perform the other mentioned fixes.
Fix 2: Try Another Wireless Charger
Nothing Phone 1 might have a problem with its wireless charger if it suddenly stopped charging. To begin with, you might want to take a look at your wireless fast pad. Take a look at the charger's cord to see if there are any damage. Trying a different wireless charging pad might solve your problem if you spot something wrong.
Fix 3: Shut Down Your Smartphone And Charge It
It is possible that the Nothing Phone 1 might have a firmware issue if you turn it off while it is charging. I am sorry to break the news to you, but your smartphone might have a firmware issue that must be resolved as soon as possible. If you encounter such glitches, don't worry too much, as a master reset is an easy solution.
Turn off your device

Keep the Volume Up and Power buttons pressed and held, then hold the Power key without letting go of the first two buttons

Allow the OS to enter the Android Recovery Menu by releasing the buttons as soon as the Android logo appears

Press the Power key while holding the Volume buttons to bring up the "Wipe data/ Factory reset" menu

Choose the option you want and confirm it

There should be a message saying "Reboot System Now" shortly

Start your device now by choosing to restart it
Fix 4: Go for Qi-certified Wireless Charger
Today, many wireless chargers are available online and in offline stores. However, if you're looking for a wireless charger, make sure it's Qi-certified. Whenever possible, we recommend using certified and authentic products for our users. You should check if your Nothing 1 fits comfortably in the charging pad. The charging should start as soon as your phone is placed on the pad.
Fix 5: Try To Remove the Protective Case
If you've been having problems charging your Nothing Phone 1, you should try this solution and see if it works. In most cases, the cases are not official, which makes them too clumsy and may prevent wireless charging. The cover can be reattached once charging is complete.
We recommend getting your wireless charger replaced within the warranty period if any of these suggestions do not work. Alternatively, you can try charging with the basic power adapter that comes with your device.
So, that's how to fix if Nothing Phone 1 wireless charging is not working. We hope that you find this guide helpful. But, in case you have any queries, comment below and let us know.