BitLife is a very popular text-based life simulation game which is available on Android and iOS. In this game, you start off as a random character and via your choices, you have to become the best possible person. That depends totally on your choices and how you manage your BitLife. The game is published by Candywriter, LLC and was launched back in 2018. The game receives regular updates to improve playability as well as bring new challenges for the players. And in line with this, a new challenge was up for the BitLife which was introduced via an update v1.38.2.
The challenge is called the BitLife Surprise Millionaire Challenge and the main objective of this challenge is to become a millionaire through random chances and let destiny make your way. You have to meet several requirements in the BitLife game within a single lifetime to complete this task and once you are done with the challenge, you will receive your completion reward. And if you are also looking for a guide on how you can complete BitLife Surprise Millionaire Challenge, then you are at the right place. As in this post, we will guide you on how effectively you can complete the task and become a millionaire. So, with that being said, let us take a look at the article itself: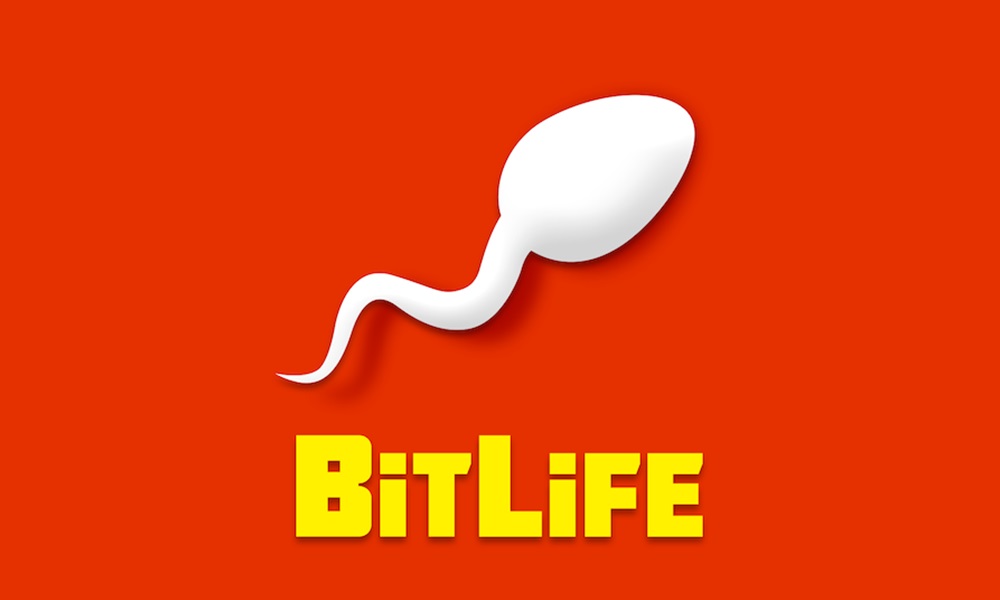 How To Complete BitLife Surprise Millionaire Challenge?
Well, like any other challenge, there are certain requirements that users of the BitLife need to meet in order to complete this Millionaire surprise challenge. Here is what you need:
Suprise Millionaire Challenge Requirements
You need to make sure that you start the first-generation life.
Use "Suprise Me" at every opportunity.
Become a millionaire.
The main idea behind this challenge is to let destiny do its work. You can start a first-generation life whenever you want in the BitLife game. And what basically a first-generation life means is that you have to start afresh and you are going ahead with a brand new character. Guess what? If you are a premium BitLife player, then you can save your current character's life and begin with a new character from the in-game menu.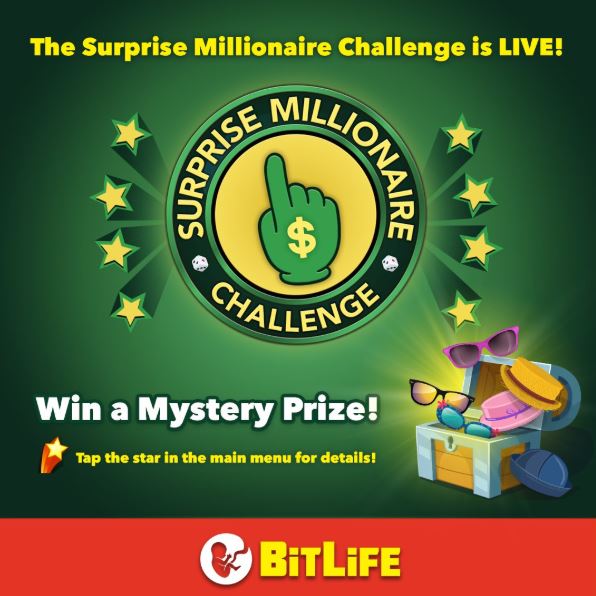 With the first generation character at hand, you have to play the BitLife game the same way you have played with your previous character. The only difference that you need to keep in mind for completing this Surprise Millionaire Challenge is whenever you are interacting with anything or starting a new year, you need to click the "Surprise Me" option. It will be displayed at the bottom of all the choices. What this button will do is, it will randomly choose any of your options and you will progress based on your destiny. You have to make sure that for every option you have to click the "Surprise Me" button to complete this challenge.
Once you have catered your early life with random choices, you can enter into a profession that will give you a steady career and income. And after this, you can attempt to invest in houses to gain profit and do such activities. As the last and final step of this challenge is to become a millionaire, you need to up your game, by increasing to the highest level of smart, become a doctor, etc. basically anything that would get you a huge chunk of money. And if you completed all the tasks as mentioned, then you will see that the Surprise Millionaire challenge is completed and you will earn your reward. Note that iOS players will win an accessory but, Android users will not receive that until a new update.