The Hustling Herbalist Challenge, a new weekly challenge in BitLife, is arrived. So, now we can start working on learning how to complete it. You will need to use two separate herbalism techniques for this strange task, which also requires you to commit a few crimes. However, realistically speaking, if a BitLife weekly challenge does not involve any form of criminality or violence, it is not really real. There are just 4 tasks in this challenge, so it should be rather simple to complete.
If you are someone who is searching for how to complete the Hustling Herbalist Challenge, then don't worry because this guide will help you. In this guide, we will discuss all the four tasks that will have to do to complete Hustling Herbalist Challenge in BitLife. So, make sure you read the full guide to complete it. Now, without wasting any time, let's check out the guide.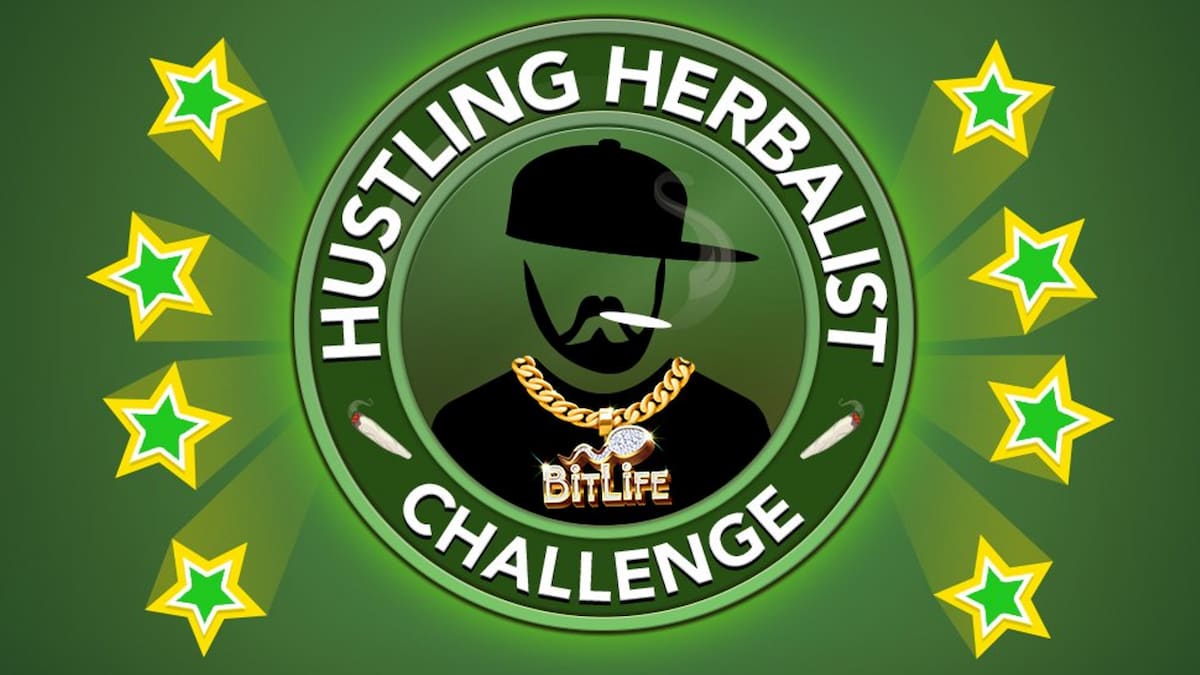 How You Can Complete The Hustling Herbalist Challenge In BitLife?
If you want to complete the Hustling Herbalist Challenge in BitLife, then you will have to complete four tasks. Below down we have mentioned and discussed all the four tasks.
You will have to become a street hustler
You will have to tend a garden for more than twenty years
You will have to sell the fake weed to more than twenty five passersby
You will have to sell the fake weed to a cop
How You Can Become a Street Hustler in BitLife?
To create the BitLife Hustling Herbalist Challenge, you don't need a specific type of character. You have a total freedom to create any random character from any part of the world. Also, you do not have to select any Specials Talents. You can choose a male character also and a female also. This is because when it comes to the choice of professional and the requirements of the challenge, these things do not matter.
Moreover, there is no any particular educational attainment you have to reach either. The only thing you will have to keep in mind is that to become a Street Hustler, you will have to reach at 18 years of age or above. And, if you drop out your high school at 16, then also you will have to wait for two years so that you can be 18 and become a Street Hustler.
Now, once you reach the age of 18 years or above, you will have to visit the Special Careers page. After that, select the street you want to work on. Then, select the Scam Artist option as your main employment. Now, finally, you are now a street hustle.
How You Can Tend a Garden For More Than Twenty Years in BitLife?
Now, the next task that you will have to do for the Hustling Herbalist Challenge in BitLife is to tend a garden for more than the twenty years. You should be of minimum 12 years to start this. And, when you will reach the age of 18, the option of tending a garden will not be available as the game will assume that you have moved out at that point. And, to get the option, you will have to purchase a house that would have one logically.
You can simply understand it, that the most cheapest house types that are Trailers, etc., they do not consist of a garden. Even, the houses that are the most expensive types (however, not affordable to young and employed adults) that are Condos, etc., might not have one either. To get a grade, Bungalow is the only cheapest house. But, you can afford it after a few years of hustling.
You must go to the Mind & Body section under the Activities section to complete this task. To take care of your plants, select the Garden option under that. To complete this work, continue the process nonstop for twenty years. Keep in mind that if you start hustling on the street, you cannot enter the garden. Therefore, we advise finishing this task either before you start hustling on the street or after the completion of each of the other tasks in the challenge.
How You Can Sell The Fake Weed To More Than Twenty Five Passersby in BitLife?
The Scam Artist Hustle lets you perform a variety of scams on unsuspecting passersby on the street. However, these frauds are broken down into three categories that are beginner, intermediate, and advanced.
You will initially only have the option of selecting one of the four beginner scams, and the intermediate scams won't become available to you until you have mastered two or more of the beginner scams. At this stage, things start to become a little easier because you only need to complete one Advanced scam to unlock the Skill bar, which, as we previously noted, includes Fake Weed.
The same logic holds true here: bad occurrences may have a double or triple the impact of positive ones. For example, you will lose four percentage points if one of those passersby in your neighbourhood figures out your scam, and an additional four if you urge that they buy your fake weed and they still reject.
That holds true for Skill Bar as well, where bad events have a greater overall influence than positive ones. Although your chances of pulling off a scam will initially be low, as your Skill bar fills up, they will become substantially higher.
You ought should be able to sell fake weed to twenty five individuals in order to fulfil the Hustling Herbalist Challenge criteria quite naturally, no pun intended. You will soon be scamming 25 people if you just keep hustleing and traversing the streets.
How You Can Sell The Fake Weed To Cop?
Now, the final task to complete the Hustling Herbalist Challenge is to dell the fak weed to the cop. To do this, you will have to go to the Job Activities tab and select the People option for your street. Now, you will have to find somebody wearing a police badge and pull the Fake Weed Scam on them. The task will be over after you complete the scam.
Conclusion
This was all for the guide on how to complete the Hustling Herbalist Challenge in BitLife. We hope that with the help of this guide, you were able to complete the Hustling Herbalist Challenge. If you have any issue, then do let us know by mentioning them in the comment section below. We will try our best to solve them by providing you with a guide on it.
Also, for more such helpful guides on BitLife, do check out our website.