Music has always been a part of our life. Without music, our life is nothing. Music changed our life totally, and in this experience, good headphones are a must thing that we have to have with us. Considerably, OneOdio has come up with some great headgears that surely increase your sound experience.
Over the years, they made some of the best in class headsets that attracted millions of users. But, as we know, electronic gadgets are never to made to work for years, and that's the reason why for some users, the OneOdio headphones are not working properly or not turning on.
Nevertheless, not many users are happy with this as no one wants this type of issue regarding entertainment. That's why we are here with this guide to help you guys fix the OneOdio headphones not turning on issue. So, let's get started with them: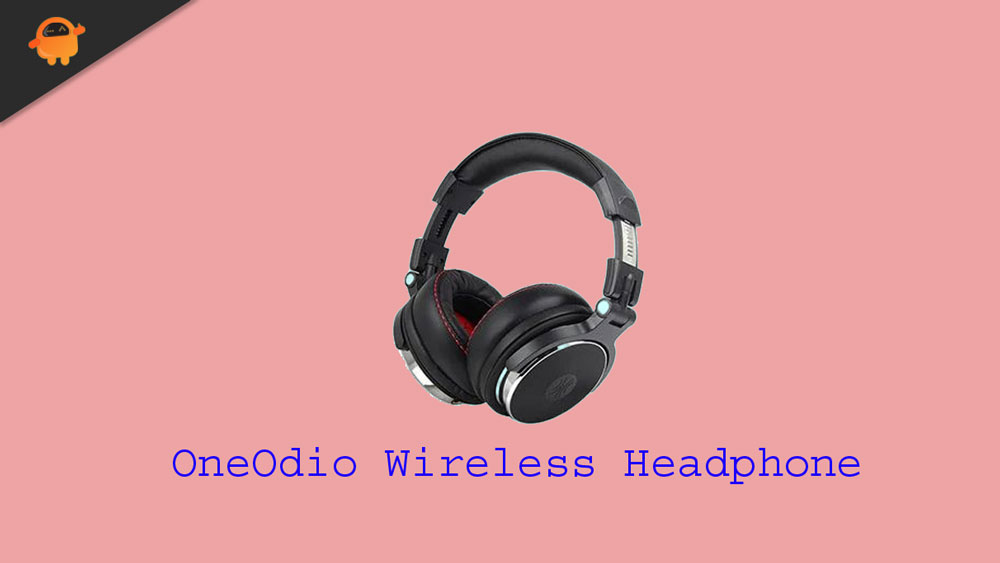 How To Fix OneOdio Wireless Headphones Not Turning On Issue
Here are several ways that will help you resolve the OneOdio wireless headphones not turning on issue. So, if you are someone seeking such fixes, make sure to read the guide until the end.
Fix 1: Try Charging It
OneOdio headphones won't turn on? First, make sure your headphones' batteries are fully charged. If they are not charged or drained, try charging the batteries again. Let the headphones charge overnight. There is also a chance the cable or charger is not working properly.
Although the battery appears to be charging, but in reality, the battery cannot be charged. Check your charging accessories for OneOdio headphones in this case. If they don't work, try another cable and power supply.
Fix 2: Check For External Damage
Did you check if your headphone has any damage externally? Well, the chances are high that your OneOdio headset may have any external damage due to which it is not turning on. Therefore, we advise you to check your headset thoroughly, and if you find any dent, crack, or damage, make sure to hover over to the service center to repair it.
Fix 3: Troubleshoot the OneOdio Headphone
If you have tried the two fixes above and your OneOdio wireless headphones are still not turning on, then chances are there that it may have some hardware glitches due to which you are getting this error. So, to fix that, you must perform these guidelines:
Initially, press and hold the power button for a few seconds.
After that, press the power button three times rapidly.
Press the power key again long enough to wake it up once the LED indicator appears.

That's it. Now, the OneOdio headphones should work normally.
Fix 4: Reset The Headphone
It is recommended that you try resetting your OneOdio headphones in case none of the above methods work for you. A software bug could cause this problem. It is possible to resolve this issue by resetting the headphones. Once this is done, your device will normally work again.
In order to turn on the OneOdio headphones, press and hold both the 'volume +' and 'volume -' buttons simultaneously. The process may need to be repeated three or five times before it works. This will force your headphones to restart. Your headphones will then work normally.
Fix 5: Try Using The Button Tricks
If even after resetting your OneOdio headsets, your headphones are still not turning on, then there are chances that the drivers may have some issues that you need to check by using these tricks. But, remember that it might be risky to perform the below-mentioned steps. Therefore, do it at your own risk.
Locate the power button on your OneOdio headphones. The button is usually located on the left ear cup.

Once you have done that, make sure that you remove the ear cushions from the ear cup, which has the power button. Take care not to tear the cushion from the earpiece. You don't need any tools to remove them, so it's straightforward to remove them by hand.

Take off the cap to reveal three screws. Remove them with a screwdriver. Now the earcups can be disassembled.

Next, clean the OneOdio headphones' drivers, reassemble the earcup, and see if the issue is fixed.
Fix 6: Damaged Batteries
If your OneOdio headphones are not turning on, one of these solutions will definitely help. In any case, if they don't work, your headphones' battery is probably faulty. It needs to be replaced. Also, consider seeking a professional's help. Perhaps the motherboard has a defect.
They will be able to identify the real problem. Whenever there is a problem with the battery, you should contact OneOdio customer support. However, a replacement or refund is available as long as you're under warranty.
Fix 7: Check The Charging Cable
A faulty charging cable is also sometimes the reason behind why your headset is not turning on. If you use a damaged charging cable to charge your headset, then it may not charge properly, due to which its battery drains off quickly even if you are not using it. So, you have to make sure that the cable is working properly and has no damage on it. If it does, replace it immediately.
Fix 8: Make Sure The Port Is Working
Did you check if the port that you use to charge your headset is working properly or not? Possibilities are there that after plugging in your headset for hours, you think that it gets fully charged, but in reality, it is not charging at all due to your device's faulty port. Thus, we suggest you use a different port or adapter to charge your OneOdio wireless headsets.
Fix 9: Check The Power Supply
As we have already mentioned, a proper and continuous power supply is very important to charge your electronic gadgets. Therefore, you must make sure that the power source you are using to charge your OneOdio wireless headsets is working properly or not.
Also, if possible, just to check, try using different power sources and then check if it is turning on properly. However, in many cases, we have seen that after changing the power supply for the headset, it starts working properly within an hour of charging.
Fix 10: Contact the Support Team
We regret if none of our recommended methods worked for you. But, that doesn't mean that you now have nothing to do in order to fix the headphone not turning on the issue of your OneOdio wireless headsets.
You can try contacting the official OneOdio support team and ask them about this issue. Thereafter, depending upon the situation, they might offer you some more fixes; otherwise suggest you to reach their nearest service center.
Also Read: Fix: OneOdio Headphone Mic Not Working
From Author's Desk
You learned how to solve the problem of your OneOdio headphones not turning on in this article. In addition, this article explained all the possible software fixes as well as hardware fixes. At this point, I hope that they are turned on, and you are listening to music.
However, in the situation that you are unable to resolve your issue with these solutions, you should speak with a professional. So, that's it for now. Hence, if you have any doubts or queries, comment below and let us know.