From this post, you can download and install the latest Android 13 stable update for the OnePlus 10 Pro devices. Now that Google has released the stable build of its latest OS, Android 13, many OEMs are quick to jump on this bandwagon. Going by the track record of OnePlus, it is no surprise that they have also released an update for their latest flagships. This new OxygenOS 13 update would bring in a plethora of noteworthy features for the end-users.
To begin with, the new brings in improvements like multi-language support, user privacy, revamped clipboard features, and more. Other than these, there are a few design changes, like an updated media player and support for themed icons to match wallpaper colour. Here are the detailed instructions to download and install the latest Android 13 update for the OnePlus 10 Pro devices.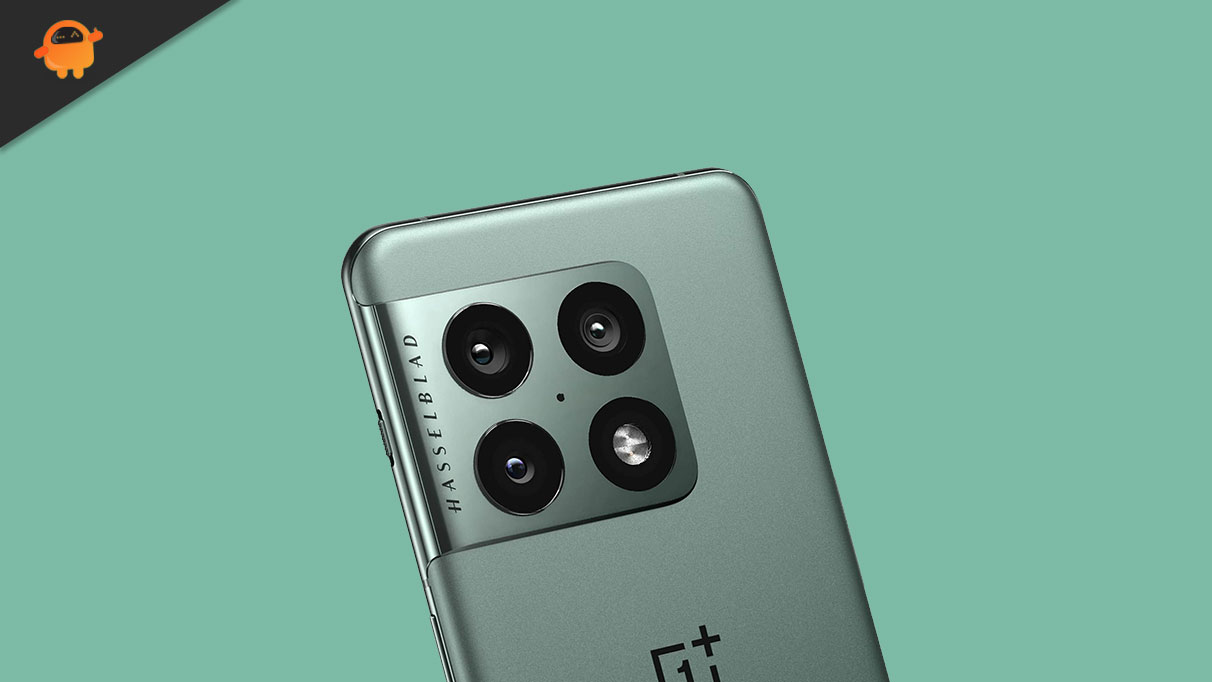 Download OxygenOS 13 Update
OxygenOS 13 Stable

Global (NE2215_11.C.19):
Europe (NE2213_11.C.19):

Incremental update from Open Beta 2/C.17

India (NE2211_11.C.19):

[Aquamorphic Design]

Adds Aquamorphic Design theme colors for enhanced visual comfort.
Applies the Aquamorphic Design philosophy to animations to make them natural and vivid.
Adds a Home screen world clock widget to show the time in different time zones.
Upgrades to Quantum Animation Engine 4.0, with a new behavior recognition feature, which recognizes complex gestures and provides optimized interactions.
Applies real-world physical motions to animations to make them look more natural and intuitive.
Optimizes fonts for better readability.
Enriches and optimizes illustrations for features by incorporating multicultural and inclusive elements.

[Efficiency]

Adds Meeting Assistant to enhance the meeting connection and introduces an option to make notifications more subtle and less distracting.
Adds large folders to the Home screen. You can now open an app in an enlarged folder with just one tap and turn pages in the folder with a swipe.
Adds media playback control, and optimizes the Quick Settings experience.
Adds more markup tools for screenshot editing.
Adds Sidebar Toolbox. You can open a floating window inside apps for smooth operation.
Optimizes Shelf. Swiping down on the Home screen will bring up Shelf by default. You can search content online and on your device.

[Seamless interconnection]

Optimizes earphone connectivity to deliver a more seamless experience.

[Personalization]

Optimizes Bitmoji to offer more Always-On Display animations.
Optimizes Insight Always-On Display, with more personalized Always-On Display settings available.
Optimizes Canvas Always-On Display, with more drawing tools and line colors available.

[Security & privacy]

Adds an automatic pixelation feature for chat screenshots. The system can identify and automatically pixelate profile pictures and display names in a chat screenshot to protect your privacy.
Adds regular clearing of clipboard data for privacy protection.
Optimizes Private Safe. The Advanced Encryption Standard (AES) is used to encrypt all files for enhanced security of private files.

[Health & Digital wellbeing]

Adds Kid Space, providing screen time limit, ambient light reminders, and Eye-protecting display features.

[Performance optimization]

Adds Dynamic Computing Engine to improve the system speed, stability, battery life, and app experience.
Optimizes Dolby Sound effects with enhanced spatial sound field perception and more accurate sound sourcing.

[Gaming experience]

Upgrades to HyperBoost GPA 4.0 to stabilize the frame rate and balance the performance and power consumption in key scenarios.
How to Install OxygenOS 13 Android 13 on OnePlus 10 Pro
Before installing the latest update, ensure your phone has at least 30% battery and 5GB of free internal storage. In a blog post, OnePlus mentioned that the carrier version devices are incompatible with these builds.
Another thing you need to keep in mind is that your device should have the latest OxygenOS 12 or OxygenOS 13 Open Beta. Here, it's Open Beta 2/C.17. If you've already installed the OxygenOS 13 on your OnePlus 10 Pro, the build will reach your phone in the coming days.
Unlike most other brands, OnePlus has a different procedure based on your region to install the builds.
For India and Europe:
Download the ROM upgrade zip file. Links are given above.
Move the file to the Phone's internal storage.
Go to Settings -> About device -> Version. Here, tap 7 times on the build number to enable the developer mode. You may be required to enter the lock screen password.
Go to Settings -> About device -> Up to date.
Tap on the top-right menu button and select Local install.
Select the downloaded zip file and click Upgrade. Wait for the upgrade to complete.
Click Restart. Explore fresh changes.
For North America:
There's a slight change in the steps for the North American users. Due to some reason, you'll need to install an apk to upgrade your OnePlus device.
Download the build for your OnePlus 10 Pro. The link is given above.
Move the file to the internal storage.
Download and install this apk.
Open the app and tap on the gear icon in the top-right corner.
Find the upgrade option, tap on it, and select the upgrade zip file.
After the installation is finished, tap Reboot.
Not able to install OxygenOS 13 on your OnePlus phone? Here are some steps suggested by OnePlus to fix it:
Disconnect all Wi-Fi and Mobile data
Go to Settings -> Apps -> App management -> Click the top right button -> Show system -> search "Software update" in the search bar and tap "Software update" -> Storage usage -> Clear data
Keep all networks disconnected and repeat the upgrade or rollback guide
How to Rollback to OxygenOS 12
Not happy with the OxygenOS 13 experience? You always have the option to roll back to OxygenOS 12. But it involves data loss. If you roll back to the previous OxygenOS version, all the data on your phone will get deleted. Hence, take a complete backup of your phone before returning to OxygenOS 12.
Download Rollback packages:
After downloading the required rollback package, follow the steps you used to install the build. The only thing you need to change is the installation package file. Rest all the things remain unchanged.
Although most people only like to install stable builds, some people (including me) like to get an early taste of the latest software version. I hope this guide was helpful to you. What are some major changes you've seen in Android 13? Do let us know your experience on Android 13 in the comments below.
How to Report a Bug?
If you're facing any major issue or bug on your OnePlus 10 Pro then you can provide feedback about any bugs you face with this build, you can use the official built-in feedback tool by Google. Additionally, you can report the same on the official OnePlus Forum if you want.
That's it, guys. We assume this guide was helpful to you. For further queries, you can comment below.
Credit: OnePlus Forum