The OnePlus 11 and 11R 5G are exceptional devices that boast impressive features, such as a powerful Snapdragon processor, a stunning display, and, most importantly, a great price. However, users may encounter Wi-Fi issues, as is common with any device. These can be frustrating and cause disruptions to your experience. Such issues include being unable to connect to Wi-Fi, frequent disconnections, or connecting without internet access.
Thankfully, there are several troubleshooting steps that you can take to resolve these issues. In this article, we'll focus on the OnePlus 11 and 11R 5G, but the steps can also be applied to other Android devices. So without further ado, let's begin.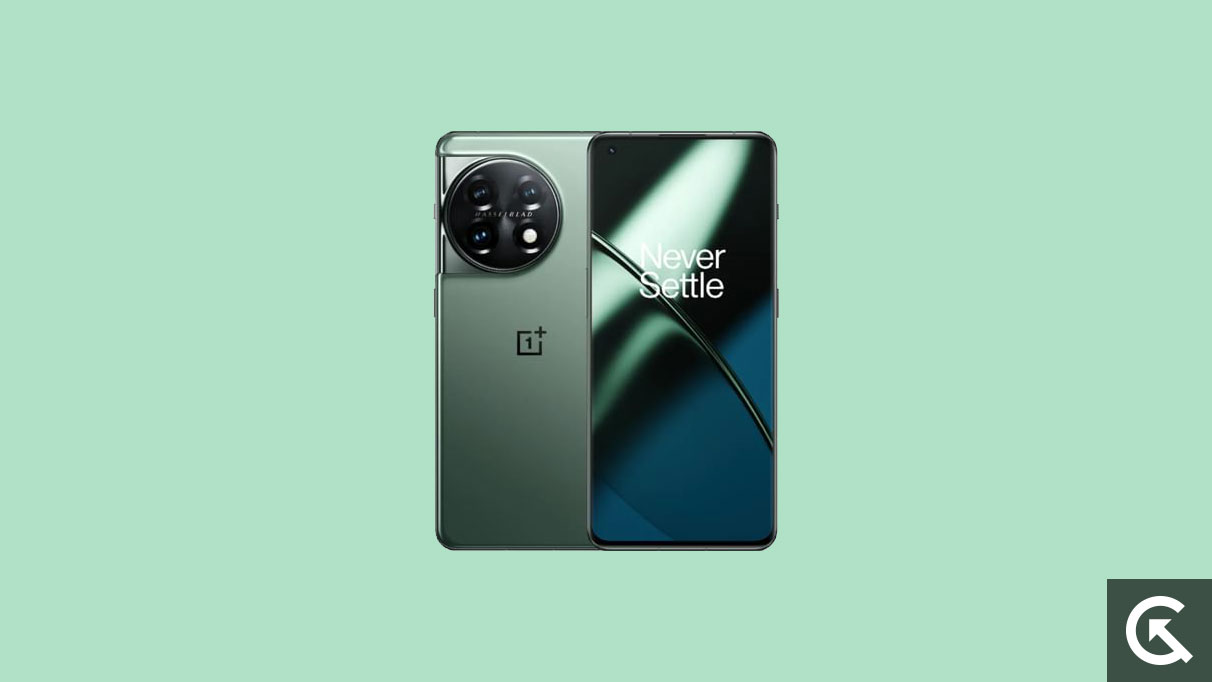 Fix OnePlus 11 / 11R 5G Wi-Fi Connectivity Issue
Not being able to connect to Wi-Fi can be really frustrating, especially when you don't know what to do. But don't worry; we will help you fix this issue. Here are ten solutions that you can try to fix this issue once and for all. Make sure to try all the solutions before coming to a conclusion.
Solution 1: Check the Basics
It's important to check that you've covered the basics before proceeding to more advanced steps. Ensure that your Wi-Fi is turned on and that you're attempting to connect to the correct router. Sometimes, minor glitches can prevent you from enabling Wi-Fi, so try tapping the Wi-Fi icon several times to confirm that it's turned on.
Solution 2: Turn Off Bluetooth
Another basic step is turning off Bluetooth, which can interfere with the Wi-Fi signal. Bluetooth and Wi-Fi operate on the same frequency, so they can cause interference when used together. Consider turning off the Bluetooth, and see if Wi-Fi starts working again. If not, then the Bluetooth isn't causing any problem; something else is.
Solution 3: Check your Wi-Fi Band
Ensure that you're connecting to the correct band. For a seamless Wi-Fi experience, your device and router must be on the same band. The OnePlus 11 and 11R 5G support both the 2.4GHz and 5GHz bands, so make sure your router supports both. Check your router's settings and make sure you are using the 5GHz band.
Solution 4: Reboot your Phone
If these steps don't fix the Wi-Fi issue, then it's time to reboot your device. Rebooting clears any software glitches or errors causing the Wi-Fi issue. Here's how to reboot your OnePlus 11/11R:
Press and hold the power button for a few seconds.
Once the power menu appears, drag the slider toward the restart option.
Your phone will now restart.
Once your device has restarted, try using Wi-Fi again. Everything should work fine now.
If you still face the issue, move down to the next solution.
Solution 5: Perform a Hard Restart
If restarting or rebooting your phone didn't fix the issue, you should consider performing a hard restart. A hard restart will clear all the data from your phone's memory. This should help resolve any glitches that might be caused due to the system processes. Here's how to hard restart your phone:
Press and hold the Power and Volume Up buttons on your OnePlus 11/11R.
Do not release the buttons until you see the OnePlus or the Android logo.
Once your device has restarted, check to see if Wi-Fi is working again.
Solution 6: Reboot your Router
If your Wi-Fi still isn't working, you might consider rebooting your router. If your Wi-Fi router is going through problems, it won't function properly. This means that the Wi-Fi on your OnePlus 11/11R will also not work properly. Fortunately, fixing this issue is really simple. Just restart your router.
Here's how to restart your router:
Unplug the router from the power outlet and wait for a few minutes.
The more you wait, the better the result will be.
Now, plug your router back in and see if the Wi-Fi works properly.
Solution 7: Check for Software Updates
If you still have trouble with the Wi-Fi connection, you should check for software updates on your device. Outdated software can also cause severe problems for your OnePlus phone. Therefore, keeping your software up to date is always a good idea. Here's how to update your phone's software.
Open the Settings app on your phone.
Tap on About device.
Then, tap on OxygenOS at the top of the screen.
If an update is available, tap on Download and install.
Once the update is installed, restart your phone, and the issue should be resolved.
Solution 8: Reset Network Settings
If updating the software doesn't fix the issue, you may want to try resetting your network settings. The network settings include all your Bluetooth, Wi-Fi, and VPN connection settings. Resetting the network often helps fix network-related issues, including Wi-Fi connectivity issues.
It is important to note that resetting your network will delete all your saved Wi-Fi networks, Bluetooth devices, and VPN configurations. So, proceed with keeping this in mind. Here's how to reset the network settings on your OnePlus 11/11R:
Open the Settings app on your phone.
Scroll down and tap on Additional Settings.
Then, scroll all the way down and select Back up and reset.
Tap Reset phone and then Reset network settings.
Enter your lock screen password and tap Reset network settings again to confirm. All your network settings will be reset.
Once done, try connecting to Wi-Fi again; everything should work flawlessly.
Solution 9: Factory Reset your Phone
Finally, if everything fails to solve the issue, you should factory reset your phone. Factory resetting your phone will return it to its factory settings and solve any software bugs that might be causing the issue.
Performing a factory reset means that all your data will be deleted. So, take a backup of all your data before proceeding. Here's how to factory reset your OnePlus 11/11R:
First, take a backup of all your phone's data.
Once you have backed up everything, open the Settings app.
On the Settings app, scroll down and tap Additional Settings.
Then, scroll down and select Back up and reset.
Tap Reset phone and then Erase all data.
Enter your lock screen password and tap Erase data again to confirm.
A factory reset may take around 15-20 minutes or more, depending on the amount of data you have.
Once your phone is completely reset, you need to set it up as if it was new. Make sure you have an active internet connection during the setup.
Solution 10: Contact OnePlus Support
If none of the above methods has worked for you, it is best to contact OnePlus support for assistance. They have a team of experts who can guide you through fixing Bluetooth issues on your OnePlus 11/11R 5G. They may also recommend sending your device for repair if they find a hardware issue.
Frequently Asked Questions
How do I reset my OnePlus 11/11R?
To reset your OnePlus 11/11R, go to Settings > Additional Settings > Back up and reset > Reset phone > Erase all data > Erase data. Make sure to back up your data before you reset your phone.
Will I lose any data if I hard restart my phone?
You will not lose any data if you hard restart your phone. Your device will only be restarted like you normally do.
What if restarting my router does not fix the Wi-Fi connectivity issue?
If you figure out that the Wi-Fi router you use is the culprit, you should try resetting it. To reset your Wi-Fi router, find a tiny hole in the back of your router. Insert a paperclip or something of that sort firmly into the hole to press the reset button. On some routers, the button may be exposed. You can press and hold it for a few seconds to reset your router. If resetting the router doesn't help, you need to get it replaced with a new one.
Final Words
Wi-Fi connectivity issues can be frustrating, but with these troubleshooting steps, you can resolve them and enjoy seamless internet access on your OnePlus 11 or 11R 5G. If you have tried all the methods and still cannot fix the issue, it is best to contact OnePlus support for further assistance. Finally, if you have any further questions, let us know in the comments below.