Onikuma is a great brand option to turn towards when shopping for gaming peripherals. It offers a wide range of devices – from headphones to keyboards, and everything in between. The headphones that Onikuma manufacturers are easily one of their best-selling products and there are a few reasons for that. Firstly, they offer incredible value for money – something that most other gaming-focused brands like Logitech and HyperX simply don't.
Also, there's the fact that Onikuma has a healthy range of options while shopping for headphones. You can either get the best-sounding ones or the ones that look the most appealing on stream, the choice is totally yours. The fact that you're reading this guide tells us that you indeed own your own pair of Onikuma headphones but have been facing issues with them. In this detailed troubleshooting guide, we will be going over a few ways to fix your Onikuma headset not detected when connected or not working at all.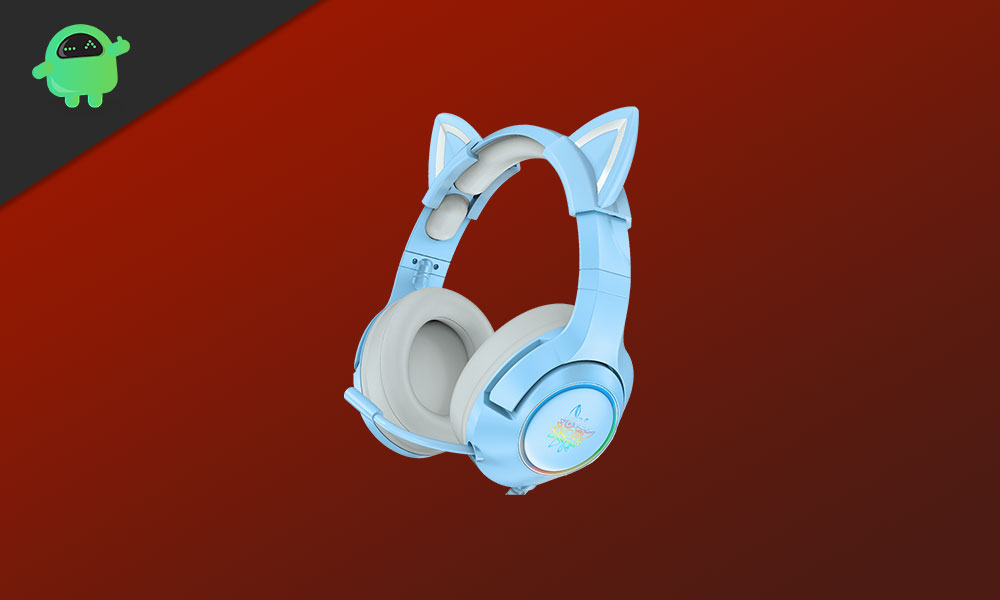 How to Fix Onikuma Headset Not Detected Issue
There could only be a couple of reasons as to why your Onikuma headset isn't being detected by Windows and isn't working properly. We will be going over a few steps that will help you to troubleshoot the issue and find a working solution for this problem.
This is a troubleshooting guide for
Onikuma X10
Onikuma X10 Pro
Onikuma B60
Onikuma X11
Onikuma K9
Onikuma X15 Pro
Onikuma B3
Onikuma K10
Onikuma X7 Pro
Onikuma K10
Onikuma K20
Onikuma X16
Onikuma X15
Onikuma K10 Pro
Onikuma K20
Onikuma X7
Onikuma K16
Onikuma K15
Onikuma K19
Onikuma X9
Onikuma X3
Onikuma X4
Onikuma K6
Onikuma K9
Onikuma K8
Onikuma K11
Troubleshoot your Headphones
First and foremost, let's run a few tests to discover the exact reason why your headphone could be giving you trouble.
Make sure your headphones are properly plugged into your PC or laptop.
If it is the microphone you are facing issues with, note that a few Onikuma headphones come with a detachable microphone. If you own one of those models, ensure your mic is connected snugly to your headphones.
Check to see if the LED on your headphones is glowing when you connect it to your computer.
Lastly, try plugging in your headphones into a different computer or laptop to ensure that there's nothing wrong with the hardware itself.
If you have gone over all these checks and have confirmed that the headphone still doesn't work, follow the fixes below:
Fix 1. Set Onikuma Headset as Default Communications Device
One reason why your Onikuma headset could not be working could be because Windows is relying on some other output device for the audio. To fix this, you must set your Onikuma Headset as the default communications device in the Playback section.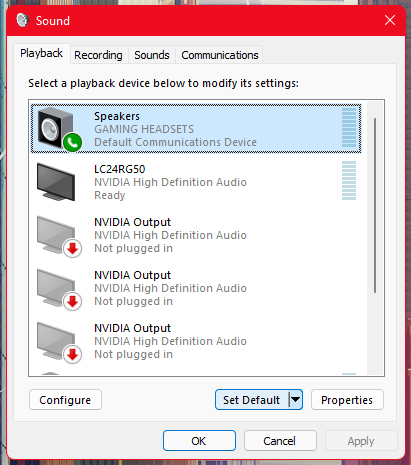 Open the Start Menu and search for Sound Settings.
Click on the first result, scroll down and click on More sound settings. This will bring up a popup with further controls.
Click on the Playback tab, select the Onikuma Headset and click on Set Default.
Click on OK and this should fix your Onikuma headset not detected issue.
Fix 2. Run the Audio Troubleshooter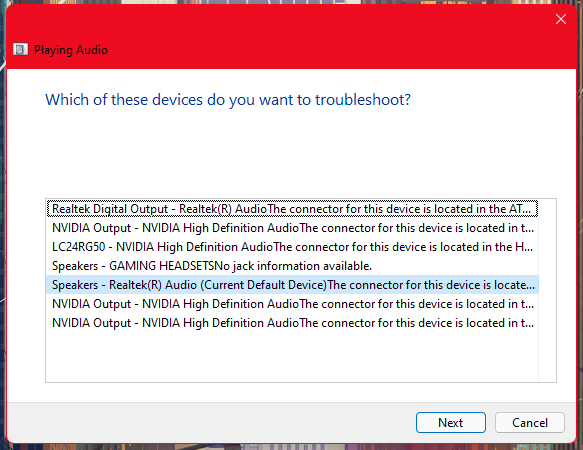 Windows also offers a troubleshooter for virtually any error that you might run into, be it compatibility issues with certain apps, or network troubles. You can run a troubleshooter specifically for your headphone and let Windows automatically look for any problems and fix them.
Open the Start Menu, search for Troubleshoot settings, and click on the top result.
From the Settings menu that shows up, navigate to Other troubleshooters and click on the Run button next to the Playing Audio option.
A troubleshooter window should now pop up. Select your Onikuma headphones and proceed with the troubleshooting process. Windows should identify and rectify the issue.
Fix 3. Update the Audio Driver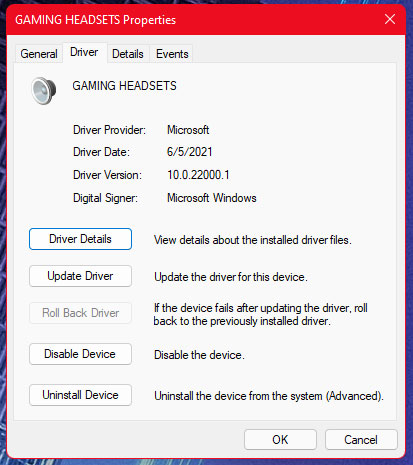 Traditionally, Windows should automatically detect new hardware and install the appropriate drivers for your headphone and its microphone, but it sure doesn't hurt to ensure you're on the latest driver. Onikuma doesn't provide any specific audio drivers for their products, so the next best thing you could do is open up Device Manager on your computer and check to see if there are any driver updates for your headphones. Alternatively, you should be able to install new drivers in the Windows Update options.
Fix 4. Contact Onikuma Support
If all else fails and you're suspicious that there's a hardware-level defect with your headphones, it's time to contact support and file for a service or replacement. Fortunately, Onikuma has great support and offers a 30-day refund policy and a 1-year warranty for products purchased through their website. You can contact Onikuma support and see if they're willing to fix or replace your pair of headphones.
Conclusion
We hope our guide on how to fix Onikuma headset not detected or not working issue was helpful to you. If you have any tips other than what we've mentioned, do let the other readers know in the comments below! If you have any queries regarding the guide, feel free to contact us, we'd be happy to help!