In this tutorial, we will be mentioning the fix for the Lost Connection to Game Server error in Overwatch. This team-based multiplayer First Person shooter game is definitely one of the fan's favorite FPS games. Working together to secure and defend the control points on a map, players are assigned into two teams of six members each. There are tons of different things to try out in this game. However, as of late, users have started facing some issues in this game. More often than not, it is related to network connectivity issues.
If there's some blip on the internet or the game isn't able to connect to its server, you won't be able to play it. This is something that annoys everyone. Seeing the rise in the query related to this issue, we decided to compile this article and list different fixes related to the Overwatch Lost Connection to Game Server error. With that said, if you are one of the many users facing this issue, follow the below mentioned fixes.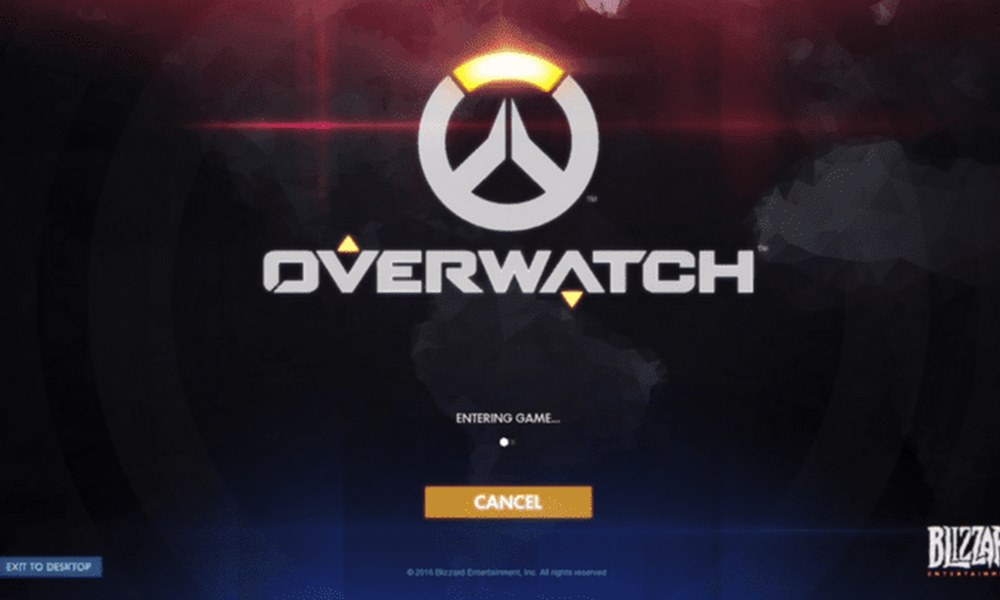 How to Fix Overwatch Lost Connection to Game Server Error
We have managed to compile about six different types of fixes for this error. There isn't any particular solution to fix this problem. While one of the methods could work out for some, others might find different methods working in their favor. With that said, here are all the fixes associated with the Overwatch Lost Connection to Game Server error. Let's begin!
Fix 1: Update Network Driver
It might be the case that you are using an older version of a network driver. Unlike Windows update, these aren't automatically downloaded. You will have to manually check for the same. To do so, here are the required steps:
Head over to Device Manager from the Start menu.
Click on the Network Adapters option to expand it. Right-click on the Wireless Adapter and select Update Drivers.

In the next menu that appears, click on Search automatically for updated driver software.
Wait till Windows find the latest version of the driver and update it. Once it does, launch the game and check if the Overwatch Lost Connection to Game Server error is rectified or not. No luck? Try the next fix mentioned below.
Fix 2: Reset Winsock
Winsock is a programming interface that handles various input/output requests for applications requiring the internet to function. You might try resetting it and change it back to its default state as follows:
Open Command prompt from the Start menu (launch it as an administrator).
Enter netsh winsock reset in the CMD window and hit Enter to execute the command.
Wait for the process to finish. Once done, close this CMD window and launch the game. The Overwatch Lost Connection to Game Server error should be gone. If it isn't, head over to the next fix.
Fix 3: Disable your proxy
A proxy server does comes with many advantages. However, sometimes, it might conflict with your network and as a result, some applications or games might not function as expected. So it is better to disable your proxy before launching the game. To do so, here are the instructions:
Open the Run dialog box. You could take the help of Windows+ R shortcut key combination.
Enter inetcpl.cpl in the Run box and click OK.
Head over to the Connection Tab and click on Never Dial a Connection. Next up click on Lan Settings.

In the new window that appears, untick the Use a proxy server for your LAN option.
On the other hand, checkmark the Automatically detect settings option. Click OK and then disable your proxy.

Now open the game and see if the Overwatch Lost Connection to Game Server error is there or not. If it is fixed, well and good, otherwise follow the other workarounds mentioned below.
Fix 4: Flush DNS and Renew IP Address
Similar to internet browsers, Operating System also stores cache known as Domain Name Server. It holds information regarding the IP Address, hostnames, etc. However, corrupt or outdated DNS cache files might be a cause of concern. In that case, flushing the DNS and renewing a new IP address could be the best way forward. Here is how it could be done:
Launch Command prompt as an administrator from the Start menu.
Enter ipconfig /flushdns in the cmd window and hit Enter. This should flush your DNS.
Now to renew your IP Address, type in ipconfig /release in the Command Prompt window and hit Enter. You could use the earlier opened command window as well, no need to open a new one.
That's it. You have successfully flushed the DNS and renewed the IP Address. Check if the Overwatch Lost Connection to Game Server error has been fixed or not. Well, if you still aren't able to fix it, don't worry, we have some other tricks lined up as well. Try them out.
Fix 5: Check Background Apps using Internet
It might be the case that there are some apps or its services and processes running in the background hogging up the network bandwidth. As a result, your game might not be getting the required network and is hence unable to function as expected. To check for the same, launch Task Manager using the Ctrl+Shift+Delete keyboard shortcut.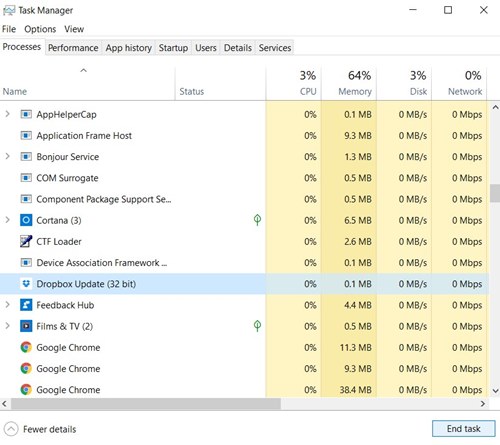 Select the apps consuming up your network and click on End Task situated at the bottom right. Now launch the game and see if it is working. If it isn't, there's one more tip that you could try out mentioned below.
Fix 6: Use Blizzard's Network Diagnostic Tool
Blizzard, the developer of Overwatch has also created a Network Diagnostic Tool that you could try out. It will help you in diagnosing if there are any network connectivity issues. Follow the below steps to try it out.
Head over to Blizzard's Battle.net Looking-Glass.
From the menu on the left-hand side, select your region and under the service section, select Overwatch.
Leave everything else as it is and click on Run Test. Once it is done you will get the complete result. Copy it using the Copy result to the Clipboard option.

Now head over to the official forum of Overwatch, mention your issue and paste this output along with that. The support team will then analyze your output and will hopefully get back to you with a solution.
Conclusion
With that, we conclude this guide on how to fix the Overwatch Lost Connection to Game Server error. We have mentioned six different types of issues in this guide. Do let us know which fix worked out for you. Likewise, also check out our PC, iPhone and Android tips and tricks section to know more on these topics.