Pandora is a music streaming and discovery service owned by Sirius XM Holdings. It lets users create stations based on the songs, artists, or genres they like, which will then play related songs. It uses the "Music Genome Project" that focuses on recommendations based on individuals listening preferences and musical traits. It uses the user's listening data, recommends the best songs that the person would enjoy the most, and leaves out the ones they might not. Every individual has their unique taste when it comes to music. And the Pandora application can provide users with the perfect audio entertainment experience right where they want it.
Users can use the Pandora app on their Phones or TVs for home entertainment, they can use it with their Apple Watch without the iPhone, and they can even get the most of it in their car via Apple CarPlay. But recently, many users have reported that they cannot use the Pandora app with Apple CarPlay. This article will help you if you are a troubled user. Here, we have listed all the solutions you can try to fix the issue. So without any further ado, let's get into it.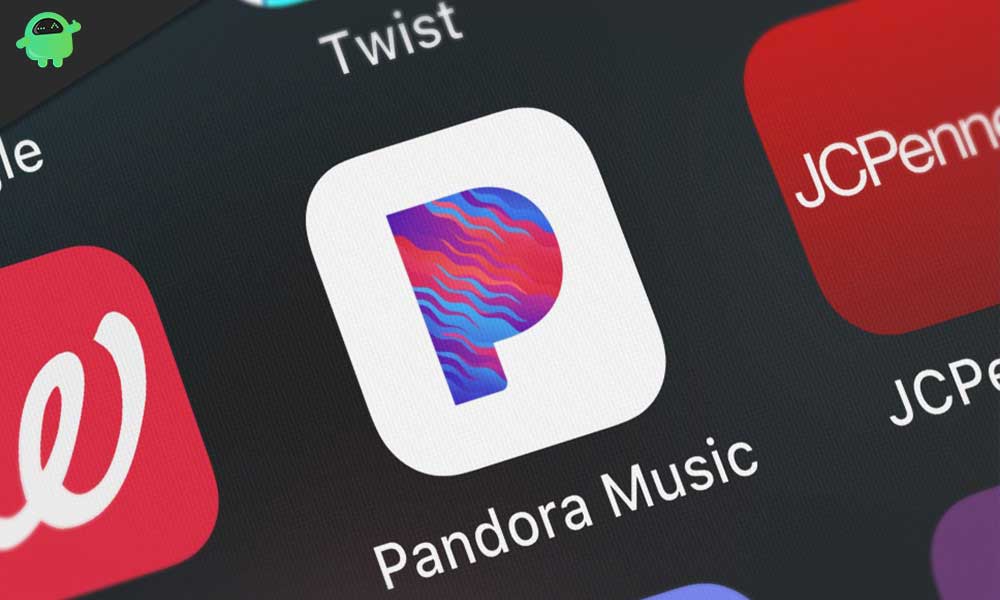 How to fix Pandora Not Working on Apple CarPlay?
Pandora works with CarPlay if everything is set up correctly with the iPhone and the iPhone is connected to the car via USB or Bluetooth. But before we get to the solutions, let's at how one can set up Pandora on Apple CarPlay to ensure the app was set up correctly.
Download the Pandora app on your iOS smartphone.
Connect your smartphone to the Car via Bluetooth or USB cable.
Open the Pandora application on your phone.
On the screen of your car, you should see the Pandora app.
If the app is not working with CarPlay, try the following solutions.
Reboot your phone:
The first simple fix that you can try is a restart. Most software issues can be fixed with a single restart of most electronic devices. And the iPhone is no exception. You can also try the restart option with CarPlay's Pandora application not working issue. For this, go to Settings and navigate to General. Then select the option Shut down. Then drag the slider to the right to turn off your smartphone. Now wait 30 seconds and then press the power button on the side to turn on your device again.
Try the next solution if the restart does not help you.
Reconnect Apple CarPlay Connection:
Another fix is that you can try to fix the CarPlay issue by re-establishing the connection between the two devices.
Open up Settings on your iPhone.
Go to General.
Tap on CarPlay.
Select your car.
Tap on the Forget this Car option.
Now, set up the connection again by simply plugging your iPhone into your car via USB or by connecting your car to your phone via Bluetooth.
Try the next solution if reconnection does not solve your problem.
Update your iOS:
If you are one of those users who installed the latest version of iOS 16 right when it was available, then there is a chance that you are using a buggy build. The first build of a new update is mainly filled with bugs that make the device malfunction in most scenarios.
To address this, Apple will release new updates that clear out the bugs in the previous build. So, if you have not updated your iPhone after the initial iOS 16 update, it is time to check for new updates immediately.
To check for a new iOS update, open up Settings on your iPhone and go to General. Then select Software Update, and if there is a pending update, it will show up here. If you see a new pending update, install it on your phone.
After the update, if you still encounter the CarPlay issue, try the next solution.
Check Connections:
You will use a USB cable or a Bluetooth connection to sync your CarPlay feature between your car and your phone. If you use a USB connection, ensure the wire is connected correctly at both ends. It would be best if you stuck to using only the original cable for this connection. Try disconnecting the cable and then reconnecting it to restart the Apple CarPlay. That could solve your problem.
For wireless connectivity, you should turn on your Bluetooth and WiFi on your phone. If it is already turned on, turn it off, and then after a couple of minutes, turn it on again. Then try reconnecting your phone to the car.
Furthermore, if you can turn the entertainment system for your car, use it to turn it off. Then turn it on again, which should resolve your CarPlay's Pandora application compatibility issue.
So these are all the solutions to fix the Pandora Not Working on Apple CarPlay issue. If you have any questions or queries about this article, comment below, and we will get back to you. Also, check out our other articles on iPhone tips and tricks, Android tips and tricks, PC tips and tricks, and much more for more helpful information.