Some Roku customers have recently discovered the Pandora Channel on the Roku TV platform is not working on their televisions. The new issue is described as the Pandora logo appearing for a fraction of a second and immediately reverting to the home page when you try to launch it. This issue is described in many other ways as well. Some say that the launched app immediately reverts back to the home screen, while others complain that they keep getting an error when trying to log in to the Pandora channel, saying "unexpected error" and another error saying "Roku is not providing login information."
Even though Roku users do not have to pay to stream music with advertisements on the Pandora channel on any Roku streaming device, one needs a Pandora premium subscription to stream the songs without advertisements. Since Pandora Music provides three levels of service: free, plus, and premium, none of these users can stream music and podcasts on Roku TV. This frustrated the Pandora plus and premium customers as they'd paid to listen to music without any interruptions.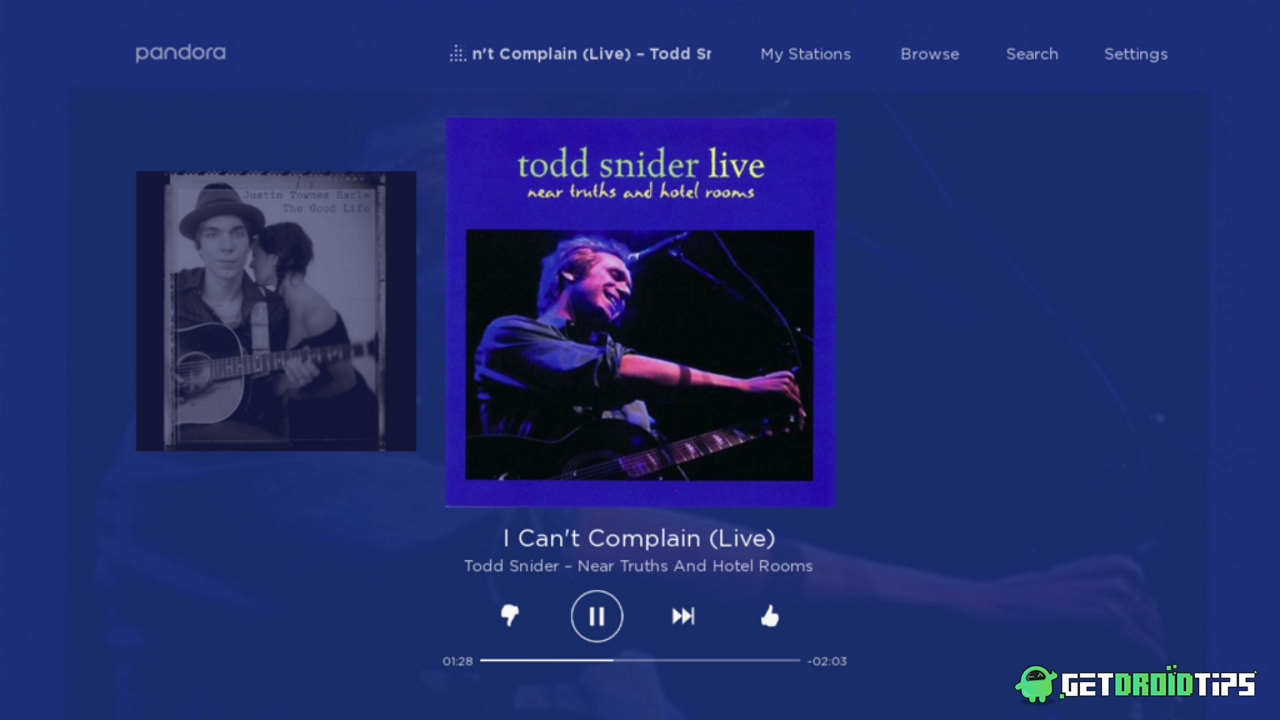 How To Fix Pandora Not Working On Roku TV
First, Please try the following common network troubleshooting steps:
Reboot your modem and router. Ensure that there are no internet issues.
Connect your Roku TV with an Ethernet cable instead of WiFi if available in the model you own.
Disconnect the Internet from your Roku player; reconnect it after 2-3 minutes.
Try resetting your connection. This makes your Roku player forget your wifi settings. Now connect to your wifi again.
Even though Roku hasn't figured out a solution for this issue, we've got a set of quick fixes that could help you.
Method 1: Remove And Reinstall Pandora Channel On Roku
It's a well-known fact that an app is uninstalled and reinstalled if it runs into a problem or shows an error. Removing and reinstalling the Pandora channel from Roku can help you out with this issue.
Go to Home. Move to the right and highlight the Pandora Channel. Press * on the remote.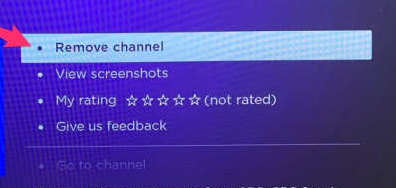 This opens the options menu. Select "Remove Channel". Now confirm it to remove the application from Roku TV.
Once you are done with removing the channel, restart your Roku player. Navigate to the Pandora Channel and add it to your Roku player.
Method 2: Reboot Your Modem, And then Restart Your Roku Player
First, reboot your modem manually. Switch off the modem. Unplug all the cables from the modem. Grant a couple of minutes for the modem shut down. Reconnect all the unplugged cables to the modem and wait for all the internet lights to glow up.

Once you've completed restarting your modem, Restart your Roku player.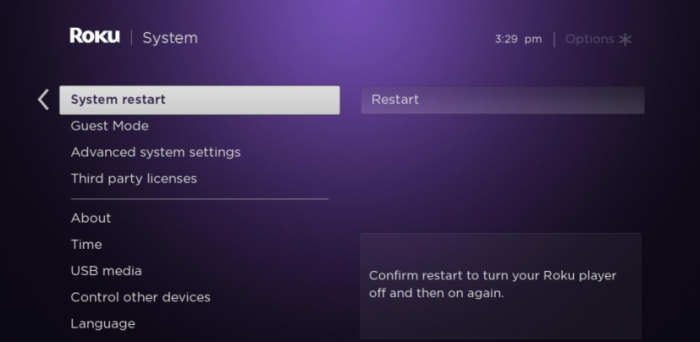 Go to settings, Go to system, Select System Restart.
Method 3: Wait For Roku To Resolve And Fix The Issue
Once an application runs into a problem or behaves abnormally on a media streaming platform, it can never be unnoticed by the respected company. So, waiting until Roku or the Pandora Channel figures out and fixes the problem will be the best choice.
However, leaving this issue unsolved will result in a huge loss for both companies. It's just the customers who have to understand.
Method 4: Try Reaching Out to Pandora Channel Directly
If you are still frustrated trying to find a solution to this issue. we suggest you contact Pandora directly to report the problem and request extra assistance. The channel provider produces and maintains several channels on the Roku platform.
Just explore the internet, and if you feel you are the only one with a unique issue, reaching out to them for assistance will be your best choice.
https://help.pandora.com/s/contactsupport?language=en_US
Conclusion
This brings us to the end of this guide for fixing Pandora Not Working On Roku TV. Please note that Pandora is a third-party streaming app, and most of the issues can be fixed by simply updating the app or reinstalling the app on your Roku device.