In Payday 3, Starbreeze Studios and Deep Silver collaborate to develop a first-person shooter. In the series of Payday video games, this game serves as the sequel to Payday 2. Players can mark September 21, 2023, on their calendars as the release date. Some eager players, however, encounter an error message when trying to fetch game configuration data, preventing them from joining the closed beta. But don't worry. In this article, we have some fixes for you that you can easily fix the Payday 3 Nebula Data error. So, let's get started with it.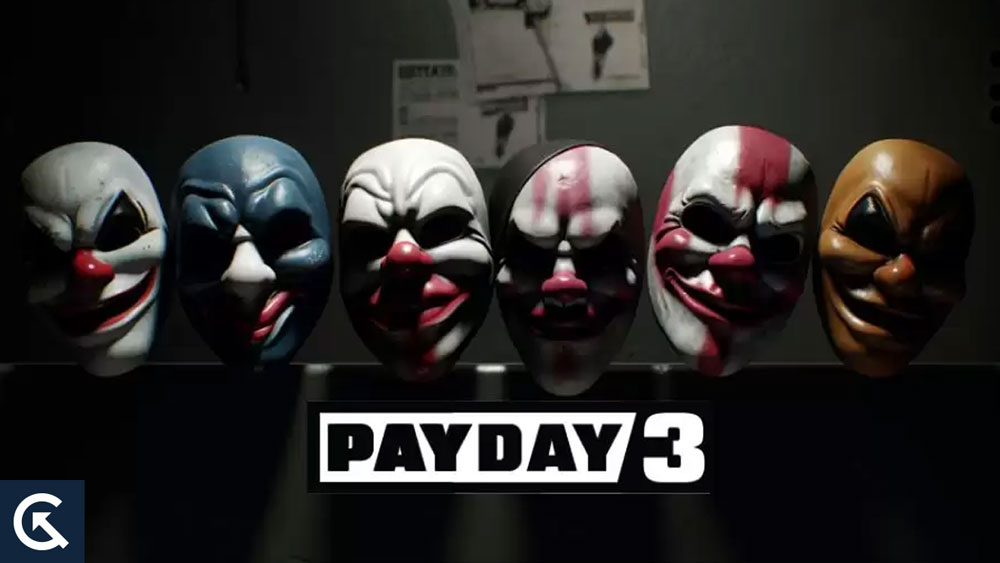 What is Payday 3 Nebula Data Error?
Players are encountering a problem in Payday 3's closed beta called the "Nebula login error." The issue prevents them from testing the upcoming title. There is a bug in this code, and the developers are investigating it. As part of the beta phase, games are pushed to their limits in an effort to discover any weaknesses they may have. There are always a couple of quirks in online multiplayer games that need to be fixed as soon as possible. It can be challenging to resolve core problems, especially when a large percentage of players are affected by them.
How to Fix the Nebula Login Data Error in Payday 3
According to the error message, the nebula login data for Payday 3 has failed to be fetched. Is there a fix for that? What does that mean?
To put it simply, the Payday 3 nebula error indicates that the servers are overloaded. It is impossible to play the game at the same time due to too many players trying to access it at the same time.
It has been reported that the following works for some users:
Sign in with your Nebula account
Then click the 'Login' button.
Once that is done, close the game and do not link your Steam account to it
Check if the game works by launching it
You may need to restart if it does not work
Waiting it out is the best remedy for the Payday 3 nebula error. There are no typical troubleshooting tips that work because this is a problem with the Nebula servers. In addition, it is best to wait since linking your Nebula and Steam accounts may not result in in-game rewards. There has been a proactive effort on the part of the developers to address the login issue. Payday 3's Public Feedback and Bug Reporting forum has acknowledged the Nebula Data Error and stated that a solution is being sought. There is a Payday 3 Nebula Data Error that affects both PC (including Steam Deck) and console players. Payday 3's always-online feature threatens its longevity due to connection failures and server errors.
So, that's all we have for you on how to fix Payday 3 Nebula Data error. It's our hope that this guide has helped you. If you want more information, comment below.