Windows is one of the most popular and widely used computer operating systems that people love to have on one of their PCs. However, nothing is perfect in this world, and so the Windows OS. Plenty of users have reported that their PC is Not Booting Up After Upgrade which is one of the major issues as of now. If your PC refuses to boot up due to some unexpected reasons, follow this troubleshooting guide.
It also indicates that there are some certain hardware conflicts happening in the background which's why the system can't boot automatically. We can also assume that any of the corrupted or missing system files is causing such an issue whatsoever. Sometimes issues with the BIOS menu on Windows 10 can prevent the software from booting.
How to Fix PC Not Booting Up Issue After Upgrade?
If you've just installed the latest Windows 10 update on your PC and it refuses to boot up then check all the possible workarounds to resolve this issue. Several affected users have reported this particular issue and it seems that either the PC needs to be restored to a previous state or needs to be booted in Safe Mode.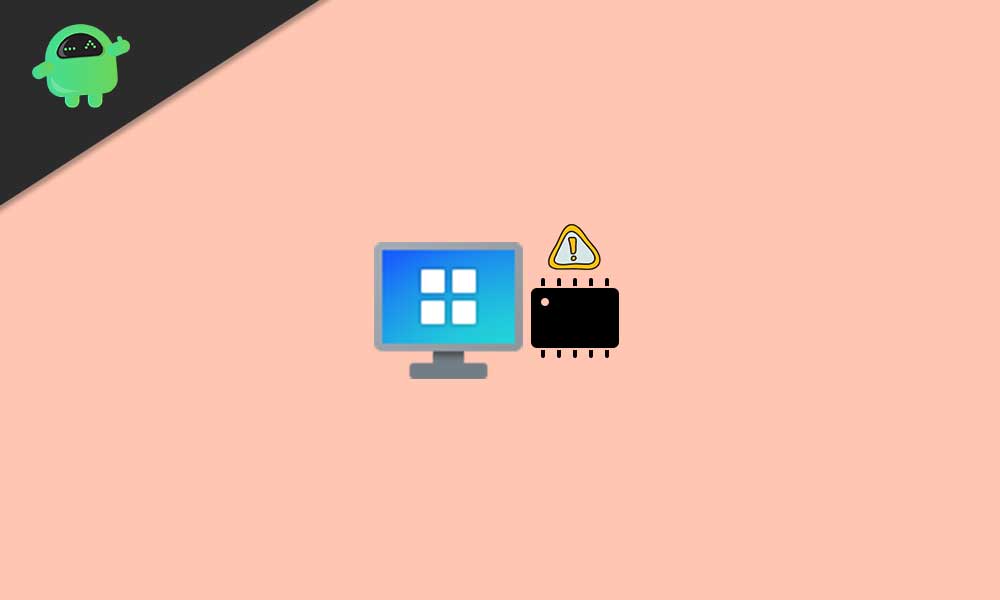 1. Try Safe Mode
One of the most useful troubleshooting steps for Windows or any other operating system running devices to boot into the Safe Mode. It's a factory default system mode where users or repairing specialists can easily understand what's exactly causing such an issue.
Safe Mode can also be used to fix issues like networking problems, system crashes, lags or stutters, higher CPU/Memory consumption, and more. It simply boots up the system with just the required programs or drivers which are most important.
Except for that, the system won't run any other third-party installed programs which will help the user to identify the main culprit or possible reasons. To boot the PC into Safe Mode:
Note: We're assuming that you're unable to boot the Windows system on your PC. In that scenario, you'll require a Windows 10 USB Flash Drive or a Disc to directly boot into the recovery menu.
Make sure that the PC is completely turned off and the LED indicator isn't blinking.
Insert the Windows 10 installed USB Flash Drive (Bootable) to the PC. You can make it bootable using the Rufus tool and a Windows 10 ISO file.
Now, press the Power button on the PC to turn it on > Quickly start pressing the F9/F11/F12 key on the keyboard to directly jump into the recovery mode on Windows 10 or any other version.
The Windows setup window will appear if you've already selected boot from USB as a first preference. Make sure to do that.
Then click on Next on the Windows setup menu > Select Repair your computer.
Next, select Troubleshoot > Click on Advanced Options to enter into the Advanced Startup Options menu.
Click on Startup Settings > Select Restart > After the PC reboots, here you'll find out a list of Safe Mode options to choose from. Just select Boot into Safe Mode to check for the Windows PC is not Booting Up after the Upgrade issue.
Once done checking, just shut down or restart your system once again to get out of the Safe Mode completely.
2. Ensure your computer completes the POST process
In some scenarios, if the Windows 10 computer doesn't boot into the system, then you should try checking whether your computer completes the POST process. If you boot up your Windows computer and the POST bar fills up completely and then disappears that means it has completed the POST process successfully.
3. Disconnect External Peripherals
You should also try disconnecting all other external USB devices or peripherals from your computer for a short period of time (temporarily) to cross-check whether the system or hardware is conflicting with any external device or not.
It includes a keyboard, mouse, printer, Bluetooth USB dongle, Wi-Fi USB dongle, webcam, scanner, video recorder, CD/DVD, Mp3 player, HDMI cable for TV, SD card reader, USB flash drive, USB data cable, etc.
If you're using a desktop then you can keep the keyboard and mouse connected to the PC. Make sure to unplug the computer from the power outlet on the wall to refresh the system after checking the issue.
Whereas if you're using a laptop then there is no need to keep an external keyboard or mouse while checking the issue. Additionally, you should try removing the laptop battery > Press and hold down the power button for around 15 seconds > Then plug back the power adapter to the power source and turn it on to power cycle the device.
4. Check If you're receiving any error messages
You can also check some of the online services that can exactly tell whether your Windows computer is having system-related issues or any program compatibility issues. However, if you're getting any kind of specific error message or warning notice during the PC boot up or while shutting it down then make sure to check for black screen or blue screen-related errors as well.
There are plenty of BSOD-related errors that appear on Windows computers that users experience in most cases. In basic scenarios, click on Windows Settings > Go to System > Select Troubleshoot > Select Additional/Advanced Troubleshoot > Click on Blue screen troubleshoot > Run the troubleshooter can do the job easily.
However, if you're unable to find out the Blue screen troubleshooter option then make sure to select Windows Update Troubleshooter and click on Run the troubleshooter option to check for the same.
As the particular Windows not booting issue seems to appear after installing the latest firmware update, Windows Update troubleshooting may resolve the Windows PC is not Booting Up after Upgrade problem.
5. Repair Master Boot Record
Sometimes a corrupted or missing Master Boot Record can also cause issues with the system boot process. So, you should try preparing the MBR on your PC via BIOS. To do so:
Make sure to boot your computer into BIOS first by continuously pressing the Delete/F1/F2 key during the initial system startup. [The BIOS key will vary depending on the computer]
Go to the Boot option > Change the boot order of the drive where the MBR is set as the first preference.
Press the respective key to save changes and exit.
Now, try whether the PC is booting into the system or not.
If not then you can follow further steps below:
You can use any of the popular and reliable third-party Partition Wizard tools on your PC.
Make sure to create a bootable USB drive or CD/DVD and plug it into the computer.
Next, change the boot order to a USB drive so that your computer to try to boot from USB as a first choice.
Then open the Partition Wizard tool on your PC such as MiniTool Partition Wizard.
Select the damaged disk (C: drive) where you've installed Windows OS.
Now, click on the Check Disk option and select Rebuild MBR.
Just click on Apply to proceed.
It may take some time to complete. Once done, close everything program that's running in the frontend and restart your computer.
Additionally, you should also mark the partition as Active if the wrong partition is selected previously from the same Partition Wizard tool.
6. Perform a Windows Startup Repair
First of all, create a bootable USB flash drive or CD/DVD that contains Windows OS using Rufus. (Check the guide link above)
Now, insert it into the PC and boot your device from the USB drive.
Go to the Advanced boot options menu > Select Troubleshoot.
Head over to Advanced Options > Choose Startup Repair.
Let the process complete and then boot your PC normally to check if the PC Not Booting Up Issue After Upgrade issue has been fixed or not.
7. Check your PC hardware and other connections
If in case, the Windows system refuses to boot on your PC completely and you're always getting a blank screen then there is something conflicting with the hardware-level or graphics card most probably.
In that scenario, if you're able enough to open up the PC (cabinet lid) to check for the issue manually, then try to open it up, and recheck whether all the hardware parts are properly connected or not.
Please Note: Just keep in mind to shut down your computer properly and unplug the power cable from the computer or power outlet before touching the motherboard or CPU fan.
Additionally, check for the CPU, RAM, HDD/SSD, CMOS Battery, and Graphics Card properly whether they fit nicely in the slots or not. You should also unplug and plug back all the mentioned hardware components manually. Sometimes dirt/dust or moisture on the surface of the hardware slots can cause such issues.
It's also worth mentioning that the connectivity cable of the installed Windows OS-specific HDD/SSD can also cause issues with the system boot in most cases. So, check whether the cable is properly connected or not and whether the cable itself is working or not. Try changing the slots or cables to check for the issue as well.
Also, check whether your PCI-E modules are causing Windows boot issues or not. Try detaching and re-attaching PCI-E modules.
You should also check out whether your monitor is properly connected and displaying the visuals or not after checking the hardware components manually (Just close the cabinet lid properly before power it on).
Whereas if you're not aware of such technical things or using a laptop then you should rush to your nearest official service center of the specific PC/Laptop brand or the motherboard brand for additional troubleshooting or repairing.
In some cases, you can also visit your local computer repairing shop for further assistance if the warranty period is over for the particular PC/Motherboard.
That's it, guys. We hope this guide was helpful to you. For further queries, you can comment below.