The chances are high that somehow your Google Pixel Buds (earbuds) do have connectivity issues with mobile devices or even computers. So, if your Pixel Buds can't connect to the device, you may not be able to complete the initial setup process or your earbuds may fail as soon as you try connecting them. If this is the same issue with you then make sure to follow this guide to Fix Google Pixel Buds Bluetooth Connectivity Problem.
As Pixel Buds connect via Bluetooth to another Bluetooth-enabled device like smartphones, tablets, PCs, etc, there may be some issues or glitches with the system on any of your devices or even Bluetooth can cause several connectivity issues whatsoever. Meanwhile, if your Pixel Buds aren't charged enough or the batteries are dead then it may trigger connectivity issues too. Whereas firmware issues or bugs can also do the same problem sometimes.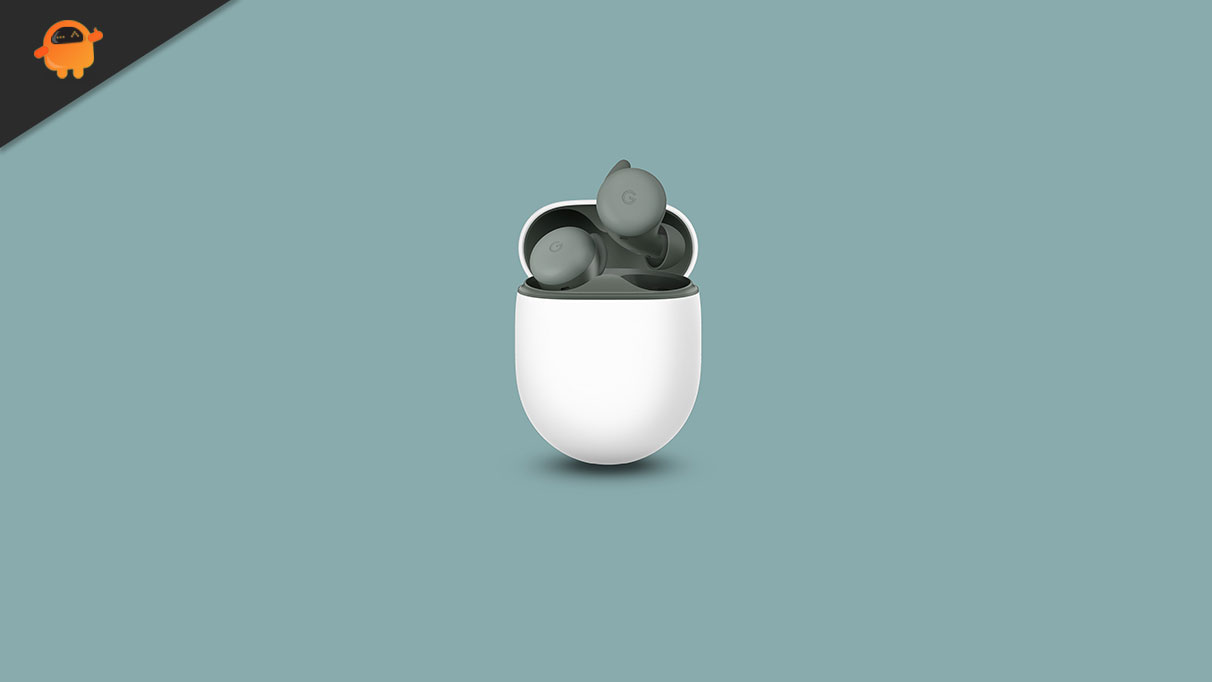 How to Fix Google Pixel Buds Bluetooth Connectivity Problem
If the problem is widespread among several Pixel Buds users and Google has acknowledged this issue then you may soon receive a patch fix. However, if there is official acknowledgment surfaced online and the issue is specific to you then you should have to follow all the possible workarounds that are mentioned below.
1. Charge Pixel Buds and Charging Case Properly
We'll recommend you charge the earbuds charging case properly after putting the earbuds inside the case and closing the lid. Due to the lack of sufficient charging level on the battery, earbuds won't be able to connect or pair with the device. So, charge at least half an hour before trying connecting again.
If your Pixel Buds are brand new and you have just unboxed the earbuds and going to charge but somehow the Pixel Buds aren't charging, then make sure to remove the plastic cover from each earbud at the bottom side (if any). You should also check out whether the Pixel Buds are actually charging or not with the help of a charging LED indicator. If the indicator is orange then it's charging and if it's in solid white that means it's fully charged.
2. Turn On Bluetooth and Pair Again
Make sure to confirm that Bluetooth is turned on and your Pixel Buds are within the range of connectivity strength.
Additionally, head over to the device Settings menu > Turn Bluetooth off and on.
Wait for the Pixel Buds to automatically reconnect with your previously connected device. It may take several seconds. If required, you can change which device you're connected to by selecting 'Pixel Buds' from the Bluetooth menu on your device.
If you're still experiencing audio issues then make sure to select 'Forget' your Pixel Buds from the device then restart the device along with earbuds. Once restarted, make sure to pair your Pixel Buds again with the device.
3. Clean Pixel Buds Earbuds Individually
Make sure to gently clean both of your earbuds using a dry cloth to remove dust/dirt/moisture or any kind of debris around the microphone or speaker holes. Please note that not to clean forcefully to avoid damaging the microphone or speaker vents. Similarly, do not insert anything in speaker or microphone vent areas for cleaning. Whatever you do, just do it from outside.
4. Place both Pixel Buds and Phone closer
Try placing both the Pixel Buds and phone closer as a distance or any kind of interference in the Bluetooth connectivity can fail the pairing or even device searching issue. So, whether you're indoor or outdoor, keep both of them within the Bluetooth connectivity range, and then try again.
5. Test your Internet connection
Try browsing a couple of web pages or streaming online content on the device using the same internet connection whether you're on mobile data or Wi-Fi. Just make sure that the problem isn't appearing due to a low speed or unstable internet connection.
If the mobile data or Wi-Fi connectivity/signal isn't showing in full strength that means the connectivity issue is happening due to this. We'll recommend fixing the internet connectivity first or trying using another Wi-Fi network of your friends/family to cross-check the issue.
6. Remove other Bluetooth devices from your phone
It's also worth recommending to remove other paired/connected Bluetooth devices from the phone's Bluetooth list if you're not using them anymore. Removing or Forgetting unused or older Bluetooth devices from the phone can refresh the system glitch and your device will be able to discover or pair with Pixel Buds again.
Just go to Settings on the phone > Connectivity/Bluetooth > Turn it on > Remove/Forget older or unused Bluetooth devices from the list which are not necessary for you.
7. Move away other Wi-Fi devices from the Bluetooth range (Turn them off)
Try moving away from other devices out of the room or the Bluetooth signal range from your phone and Pixel Buds so that nothing can cause any kind of interference with the connectivity. You can do the same for Wi-Fi-enabled devices like microwave ovens, wireless speakers, baby monitors, Wi-Fi routers, smartwatches, other earbuds, smart home products, etc that are basically turned on and run on the 2.4 GHz band.
8. Reset your Pixel Buds
If in case, you're still experiencing issues with the Google Pixel Buds earbuds then you should try resetting your Pixel Buds by following the steps below:
Note: Resetting the Pixel Buds and the charging case will reset all their settings to the factory defaults including the earbuds name and preferences.
Connect the charger to the Pixel Buds charging case using the stock USB Type-C cable.
Properly put the earbuds inside the charging case while charging it and leave the lid open.
Now, press and hold the pairing button on the back of the case for around 30 seconds.
When the earbuds indicator light stops blinking, release the pairing button.
The earbuds indicator light will blink white and orange until the reset is complete. Then the indicator light will start blinking in white.
Your Google Pixel Buds will be reset completely and they should be ready to pair immediately.
9. Contact Google Pixel Buds Help
If none of the methods worked for you then try contacting Google Pixel Buds Help for further assistance. Just describe the particular issue in brief and attach screenshots (if possible) so that the support team can closely look into this matter. Most probably they'll gonna suggest performing troubleshooting steps as we've mentioned in this guide.
So, if these didn't work for you then ask them to repair or replace your product (if it's under warranty). If not, you can still visit a local repair shop or service center to fix this issue.
That's it, guys. We assume this guide was helpful to you. For further queries, you can comment below.