After years of rumors, Google has release its Pixel watch in late 2022 with some amazing features and hardware capabilities. With one of the first smartphone watches from the Google Pixel series itself, many fans have already purchased the watch and using it on a day to day basis. However, despite being an engineering marvel, many users do face connectivity issues with their Pixel watch. Many users are complaining about the fact that Pixel watch is not connecting to their phone or other devices at all.
Google's first Pixel branded smartwatch is one of the best wearable tech you can buy right now. However, many times this tech can malfunction and leave you in embarrassment. There are multiple occasion where users are not able to pair their Google Pixel smartwatch with their smartphone, which is leaving an impression of an unfinished product. In case you are also facing a similar issue, do not worry as in this guide, we intend to share some troubleshooting methods which will help you to fix the issue.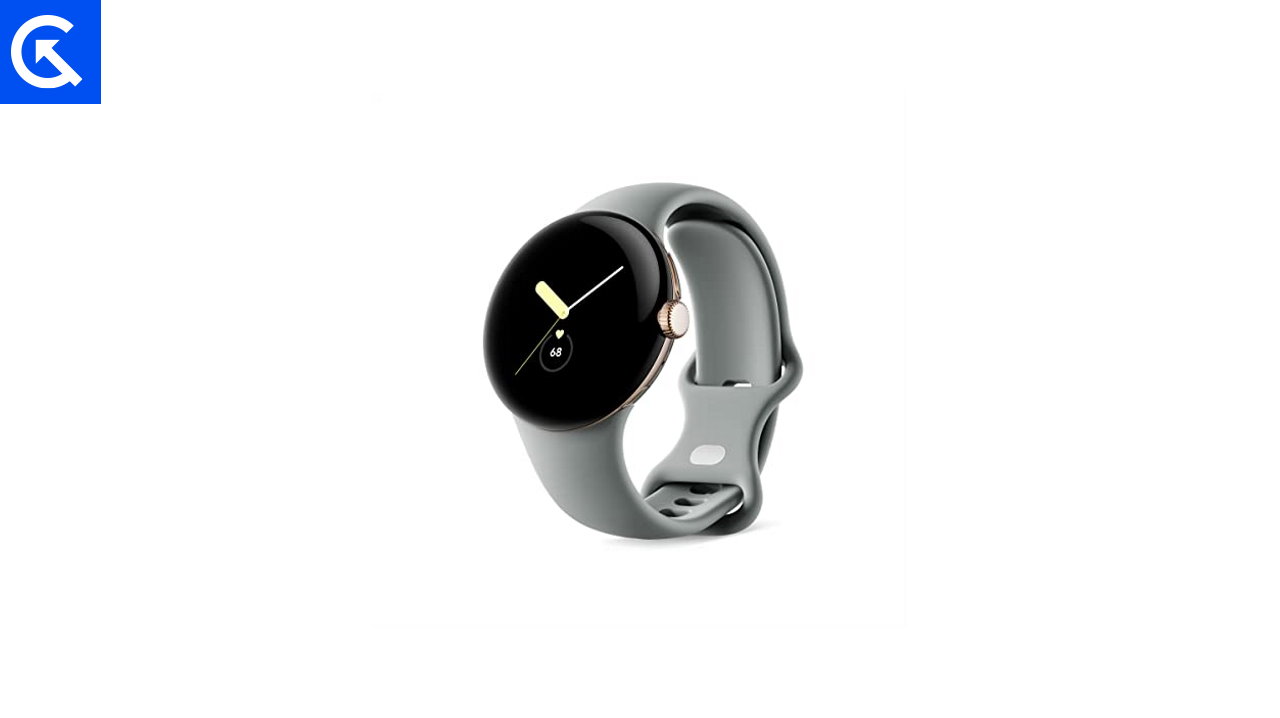 Fix: Pixel Watch Not Connecting to Phone
Often times when we use Wearable smartwatches, we use them for notification checking, accepting or dialing calls, and to use important information on the go such as text messages, calender calls, fitness information or just weather.
But most of this functionality is done via a device Bluetooth connection, and if you're Pixel watch is not connecting to your phone, then you wont be able to enjoy most fo these features easily. Below are some troubleshooting methods that shall help you to fix the issue on your end.
Before you go ahead and follow the below troubleshooting methods, it's important to note that some users are facing a problem when Pixel watch is constantly trying to connect to the device, but it is not connected.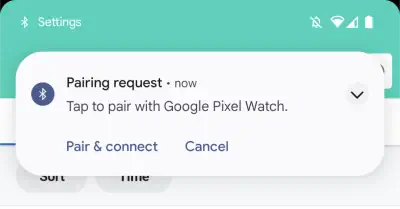 This problem is severe for som users, and in case you are facing a similar situation, then you can follow the below steps to fix so.
Re-install the Pixel Watch app on your Phone.
Turn on Pixel Watch and open Pixel Watch app on your Phone.
Complete the einitioal setup + pairing process.
Once finished, go ahead to Device settings >Bluetooth section.
Here pair Pixel Watch again.
Once it is done, the problem of the Pixel watch not connecting to phone will be solved, and yo won't get duplicate notifications.
Method 1: Restart Phone & Watch
Oftentimes, the issue of the device not connecting with Bluetooth can just be a technical glitch. Now many users have reported in various Pixel watch related online forums, that when they restart their devices, the issue goes away. So please restart your smartphone as well as your Pixel watch and see if it helps with the problem.
Method 2: Toggle Bluetooth
Many users on Reddit have shared a tricky method where you need to toggle off and toggle on Bluetooth on both your smartphone and Pixel watch to fix the pairing or connecting issue.
In this method, all you have to do is first turn off the Bluetooth on both devices. Then turn on the bluetooth and continue the pairing process, this will fix the issue completely.
Method 3: Check Watch Proximity
Google Pixel watch works on the latest Bluetooth 5.0 technology. Bluetooth 5.0 worse best in near field, so make sure you don't keep your watch too far away from yourself. In some cases, users remove the watch from their hand, which disconnects the phone. So make sure you are near your Pixel watch when you're trying to pair the device or to use it for any function such as calls, message or anything else.
Method 4: Re-Pair Pixel Watch
If you're still struggling with the issue, then its possible that the current pairing was not successful and that's why your pixel watch is not connecting with your smartphone. But don't worry, as you can re-pair the watch to make it function properly. Here are the steps:
Open device settings and navigate to Bluetooth section.
Here, remove the already paired Pixel watch. You can choose to forget the device if it prompts.
Now, press and hold the watch crown on your Pixel watch.
You will see that the Pixel watch is appearing in the available device list in the Bluetooth section.
Click on the watch name and follow the pairing instructions.
Once this is done, open Pixel watch app and register your device to compete the pairing process.
Method 5: Update Pixel Watch App
Since the launch of the Pixel watch, Google developers have spent significant time to give app updates to make sure the app works without any issues or crashing. It is quite possible that the Pixel watch app is not updated to the latest version and is causing Pixel Watch Not Connecting to Phone issue. Please update the app and then try to connect the watch to your phone using the pixel watch app in-app instructions.
Method 6: Reset Pixel Watch
If none of the above methods work for you, then its best to factory reset yoru Pixel watch. Please note that factory resetting your watch will clear and watch specific data, including health metrics and saved media files. But this will reset the watch, and hopefully, you will not face any connectivity issues once you reset your Pixel watch.
Thankfully, the process of resetting the Pixel watch is easy and as follows:
Open the Settings app on your Pixel watch.
Navigate to System > Reset.
Here scroll down and click on the "Disconnect & Reset" option.
Click on OK and provide the watch passcode.
It will take a few minutes for the rest process to complete. Once it is done, you can restart the watch and pair it to yoru smartphone via Bluetooth.
Method 7: Contact Pixel Care
If none of the above methods helps you out, then the issue is most likely to be a hardware fault. Its no surprise that many users are complaining about the same issue over Bluetooth connection and watch pairing issues. But do not worry, as you can contact Pixel care and claim device warranty or get a free repair on the product if needed.
Conclusion
This brings us to the end of this guide for fixing Pixel Watch Not Connecting to Phone issue. Please note that the Pixel watch uses Bluetooth as a mod of connection, and it is a near field connectivity service. So make sure you keep your watch near you all the times for an interrupted wearable experience.