Wordle is a popular game for people who like to learn new words daily and also exercise their brains. In this game, you would guess a five-letter word displayed on the screen. You will get a maximum of 6 attempts to solve the word puzzle. With every attempt you make, you will be informed about whether your chosen letters are present in the final target words and whether the letters are in the correct place.
However, you can never access that quiz once you miss the date. So people who have been enjoying the Wordle puzzles feel missed out when they are not able to attend any quiz due to work or other reasons. In this article, we will tell you the ways you can play the old puzzles of the Wordle game. There are word puzzles that you have played in the past, and you want to solve those puzzles again.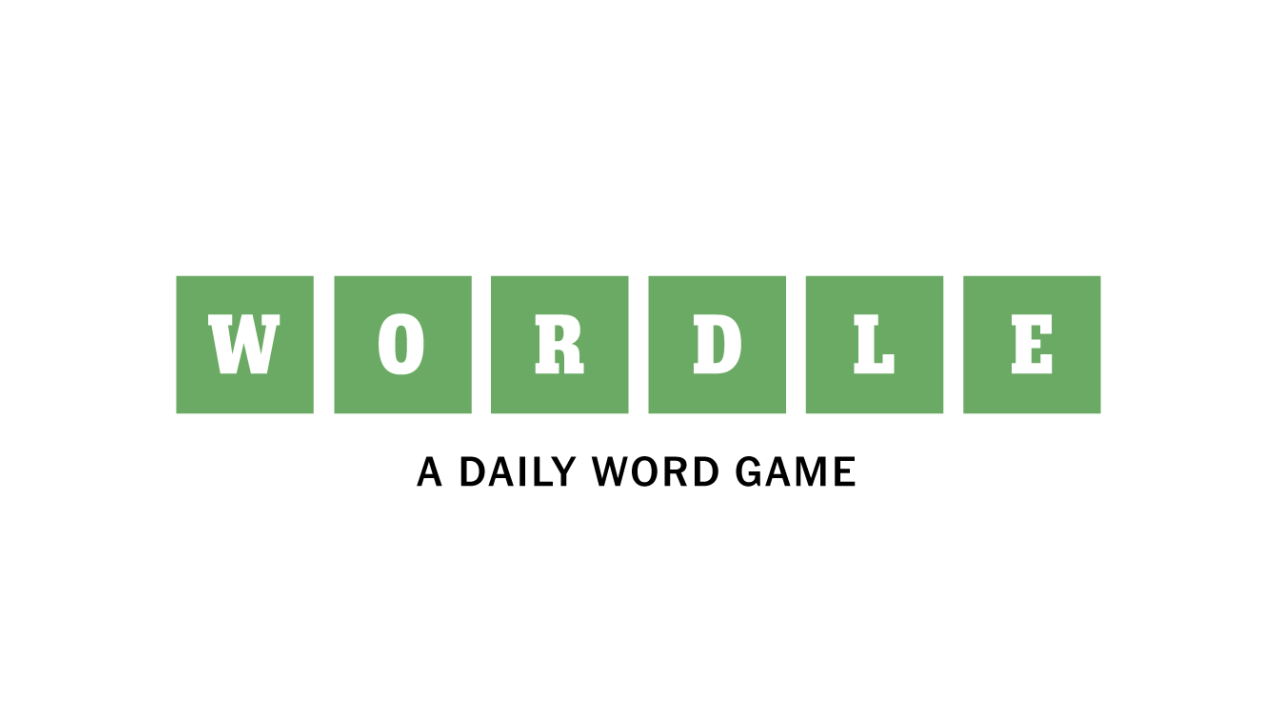 How to play Old Wordles again?
Even if you are a new player or have been playing this amazing game for many years, you won't refuse to play the old wordle puzzles again if you get the chance to play them again. There are methods by which you can play the old wordle again. Here are the methods by which you can use to play the old wordles again:
Method 1: Change the Date and Time
Wordle is designed in such a way that it checks the date and time on your device to give you questions. So essentially, you can trick the website by setting up backdate on your device and enjoy old Wordle easily. Here's how:
Windows
On your window PC, go to start and type settings and hit Enter.
Click on Time & Language.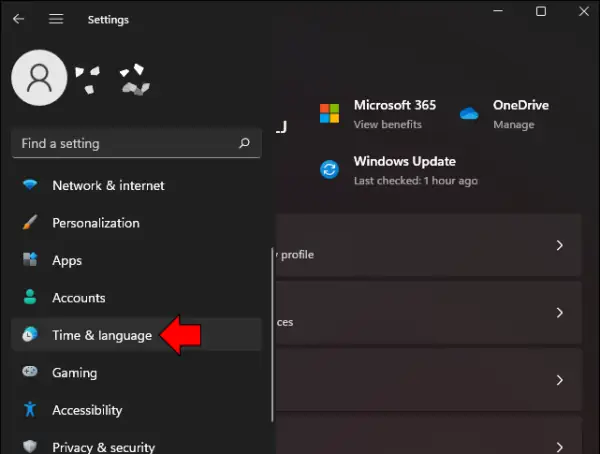 Toggle off the Set automatic time zone option.
Now, click on Change under the Set Time and Datte manually option.
Set your date and time to a past date and time and click on change.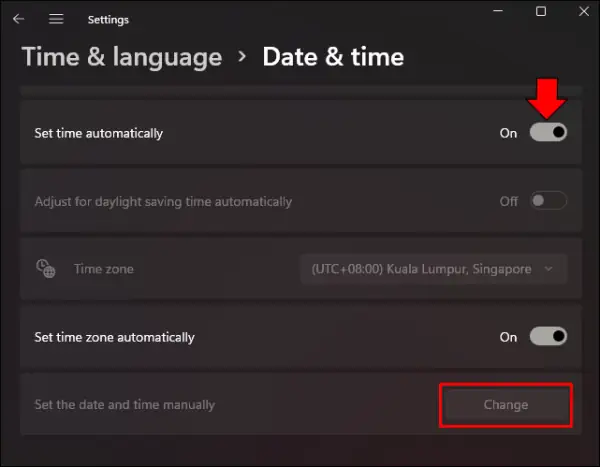 Now, open your default browser and open the official Wordle website.
Now you will be able to play the Wordle puzzle for the date you have set earlier.
Mac
Hover over the Apple icon and select system preference.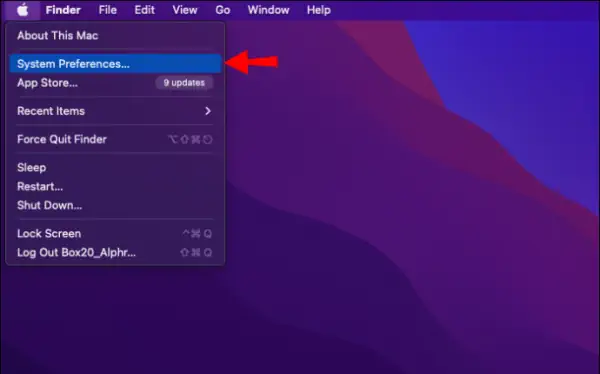 Select the date and time option.
Now, click on the lock to make any changes.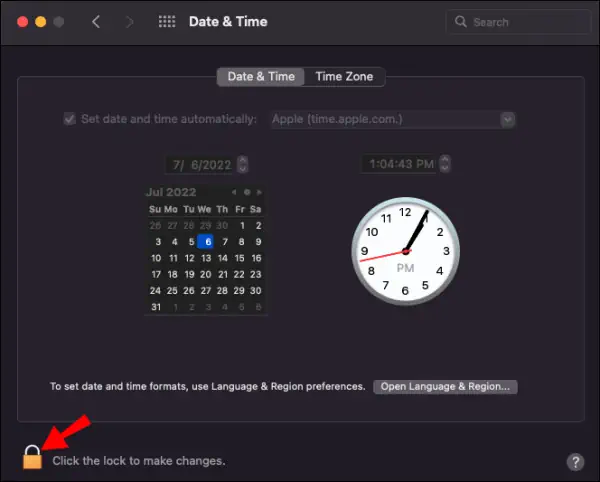 Now you have to write your Admin credentials and click unlock.
Untick the Automatic Selection of date and time and set the date and time manually.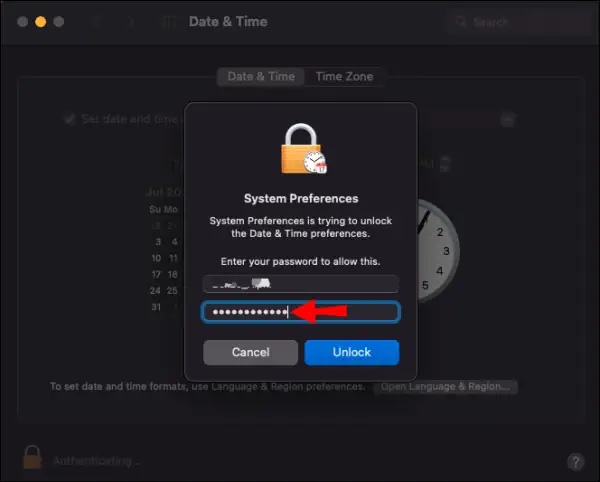 Enter any past date and time you want and Click on Save.
Now, open your default browser and start playing the wordle game from the official website.
Android
Open settings on your android device.
Open System and then tap on Date and Time.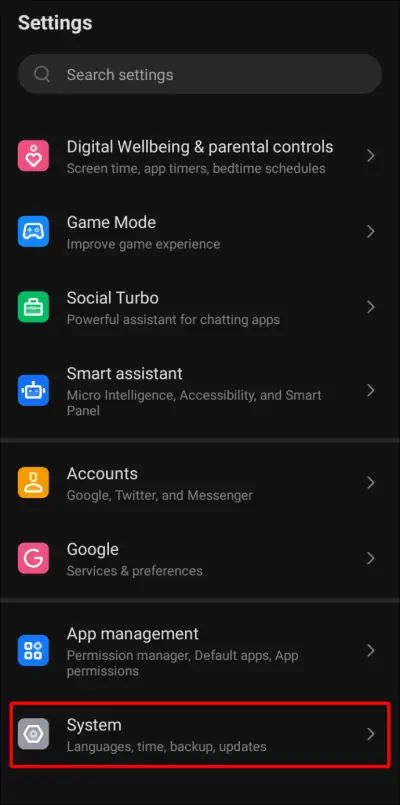 Toggle off the Automatic Selection of date and time.
Enter your date and time from the past manually.
Click on save and start playing the wordle puzzle of that day.
iPhone (iOS)
Go to the settings of your iPhone.
Go to General and Select Date & Time.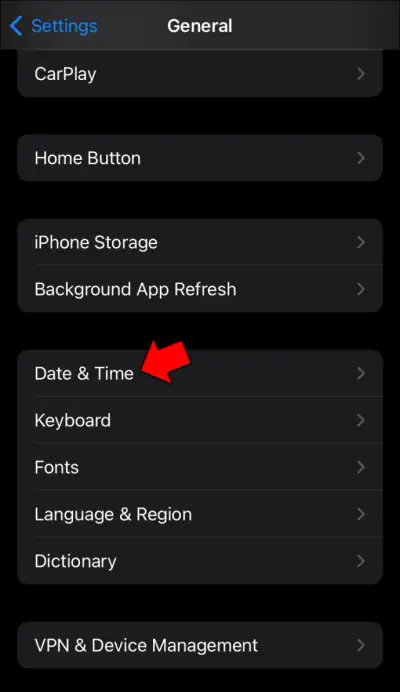 Toggle off the Set date and time automatically option.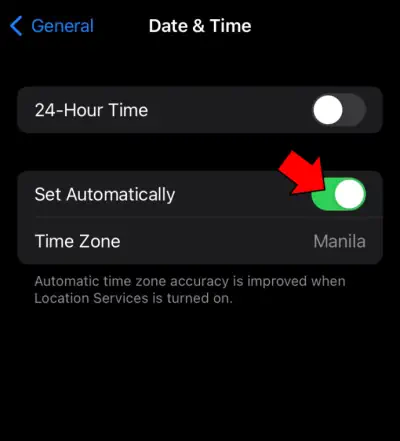 Enter any date and time you wish manually.
Once you have saved your settings, open your browser and start playing the wordle puzzle from the set date.
Method 2: Use third-party Website
Well, if you don't want to alter your date and time settings, you can use the third-party website that stores the old puzzles of the wordles. You can use this website to play Wordles on any date.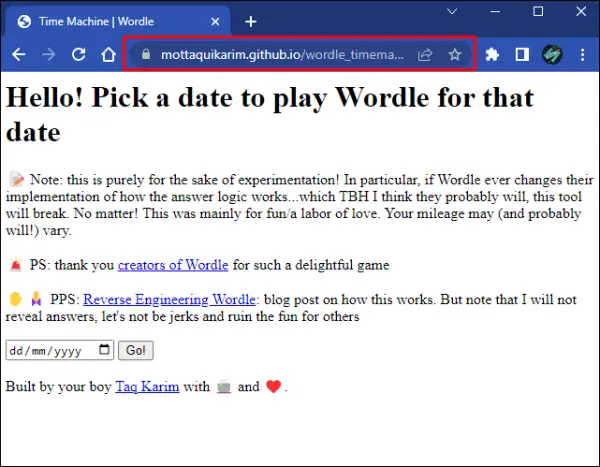 Now, click on the calendar box to enter your desired date )From June 2021).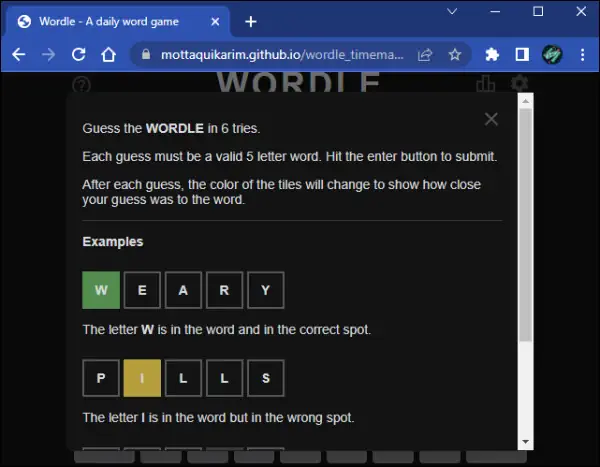 Click on Go, and you will be redirected to the Puzzle of your selected date.
Method 3: Use Chrome Extension
Now, if you don't want to try any of the above-given methods, you can use a powerful Chrome extension to play Wordle from the back date.
Open Chrome Web Store on the Chrome Browser.
Search for the Wordle in the search bar and hit enter.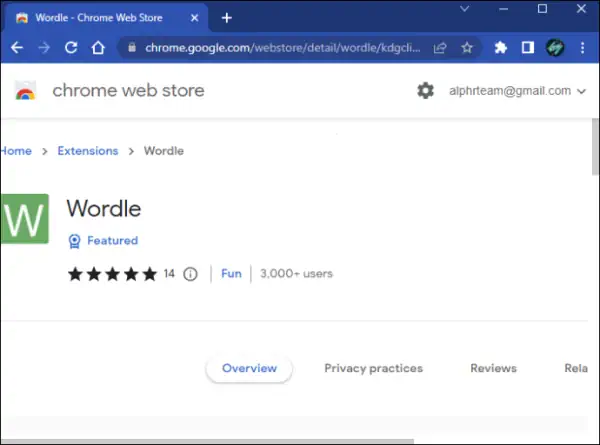 Click on Add to chrome and wait for it to get installed.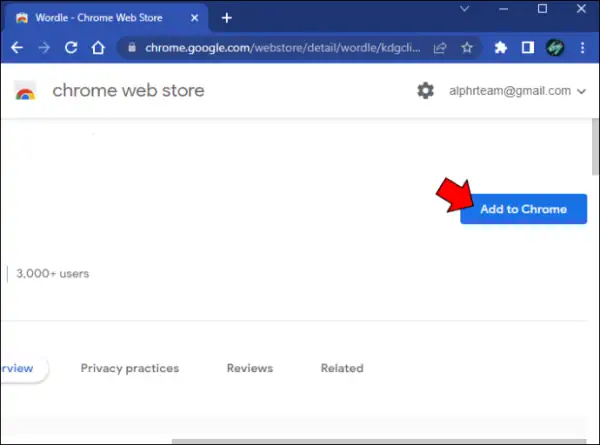 Once installed, open Wordle from the extension icon on the top right of the browser.
You can enter any number from 0 to 2314 and Set wordle.
Conclusion
This brings us to the end of this guide for playing Old Wordles with three different methods. The Wordle game is updated daily with a new puzzle, so playing the puzzle from back date is tricky, and the above methods can help you.