FuturLab and Square Enix did release PowerWash Simulator as a casual relaxing simulation video game that initially went through the early access stage but it seems that even after the official update, there are plenty of issues and bugs still bothering a lot of players these days. As the title suggests, you can wash away all items precisely with a high-pressure water jet which might feel soothing to the eyes. But PowerWash Simulator Stuttering, Freezing, or Lags on the PC, PS5, and Xbox Console becomes common.
Now, if you're also one of the victims to encounter such an issue then make sure to follow this troubleshooting guide to fix it. There might be several possible reasons behind the stuttering, freezing, or lagging issue on your specific gaming devices such as temporary system glitches, an outdated game version, an outdated system version, issues with the game data, conflicts with the background tasks, corrupted or missing game files, and more.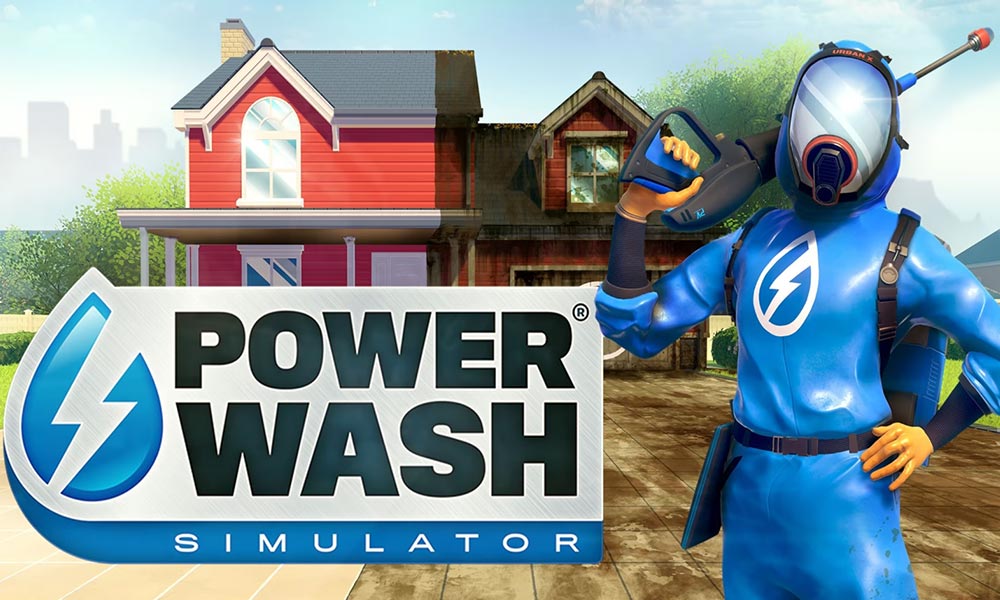 Fix: PowerWash Simulator Stuttering, Freezing, or Lags on PC, PS5, and Xbox Console
Luckily, here we've managed to share with you possible workarounds that should come in handy. Make sure to follow all methods one by one until the problem gets fixed. So, without wasting any more time, let's jump into it.
1. Reboot the PC or Console
First of all, you should restart the PC or console manually to ensure there is no issue with the temporary system glitch. Sometimes a normal reboot of the system might come in handy. Not everyone will find it useful but we'll recommend you try this method.
2. Run the Game as an administrator
You can also check whether your game application file is running as an administrator or not. If the game file not running as admin, the chances are high that you'll encounter game-launching issues or in-game issues mostly.
Right-click on the PowerWash Simulator application on your PC.
Now, select Properties > Click on the Compatibility tab.
Make sure to click on the Run this program as an administrator checkbox to checkmark it.
Click on Apply and select OK to save changes.
Once done, launch the PowerWash Simulator game to check if it Stuttering, Freezing, or Lags on PC, PS5, and Xbox Console.
3. Update Graphics Drivers
Try checking for the graphics driver update and ensure you're running on the latest version. If you're not sure then follow the steps below to check for it. To do that:
Right-click on the Start Menu to open the Quick Link Menu.
Click on Device Manager from the list.
Now, double-click on the Display adapters category to expand the list.
Then right-click on the dedicated graphics card name.
Select Update driver > Choose Search automatically for drivers.
If an update is available, it'll automatically download and install the latest version.
Once done, make sure to reboot your computer to change the effects.
If there is no update available on the PC then make sure to visit the official manufacturer website of the graphics card and manually grab the latest version. Search for the particular graphics card model by the following links.
4. Update PowerWash Simulator
It's highly recommended to check for the game update and install the latest version whatsoever. If you haven't updated your game version for a while then you should follow the steps below to do so.
For PC:
Open Steam and go to Library.
Click on PowerWash Simulator from the left pane.
Steam will automatically search for the available update.
If there is an update available, click on Update.
Make sure to wait for some time until the update completes.
Once done, ensure to reboot the PC to apply changes.
For PlayStation:
Go to the Home screen.
Now, navigate to the main menu on top.
Head over to the Games tab.
Scroll down to PowerWash Simulator and highlight it.
Press the Options button on your controller.
Finally, choose to Check for Update from the drop-down menu.
For Xbox:
Go to the My Games and Apps section of your Dashboard menu.
Select Manage > Go to Updates.
If the PowerWash Simulator game update is available, select it.
Press the A button on the controller to start it.
Note: It's worth recommending going to the Settings page > Choose Systems > Select Updates to update your game automatically whenever the console is connected to the internet.
5. Verify and Repair Game Files
We should recommend you verify and repair game files on the PC via your Steam launcher by following the steps below. The chances are high that installed game files become corrupted or missing due to some unexpected reasons. If that's happening to you, check the steps below.
Launch the Steam client > Click on Library.
Right-click on PowerWash Simulator from the list.
Click on Properties > Go to Local Files.
Click on Verify Integrity of Game Files.
This process may take some time to get completed. So, have some patience.
Once done, make sure to reboot the PC to apply changes.
6. Close Third-Party Background Processes
Sometimes a lot of background tasks run on the system which may eventually consume a huge amount of resources like CPU and RAM. In that case, heavy applications like games might encounter performance-related issues. It's recommended to close third-party background tasks one by one which isn't necessary.
Press the Ctrl+Shift+Esc keys to open Task Manager.
Click on the Processes tab > Make sure to select the task individually that you want to close.
Next, click on End Task to close it.
As mentioned, do the same steps for each task that you want to close. [Don't close any system task without knowledge]
Once done, close the Task Manager window, and restart your PC to apply changes.
7. Update System Software
It's recommended to update the device software to avoid graphical glitches or lags or stutters. The outdated or corrupted system software can eventually trigger program launching issues as well as smoother gameplay issues whatsoever. You can follow the steps below to install the update.
For PlayStation:
Head over to Settings > Hit System.
Select System Software > Hit System Software Update and Settings.
Select Update System Software > Select Update Using Internet.
For Xbox:
Press the Home button on the Xbox console to open the Dashboard menu.
Now, select Settings from the bottom of the menu > Select All Settings.
Choose System > Select Updates.
Select Update Console (if available) > Follow the on-screen prompts to complete the update process.
Once done, make sure to restart the console to apply changes.
For Windows:
Press the Win+I keys to open Windows Settings.
Click on Update & Security > Select Check for updates under the Windows Update section.
If there is an update available, select Download and install.
It may take a while to complete the update.
Once done, restart your computer to install the update.
This method might fix the PowerWash Simulator Stuttering, Freezing, or Lags on PC, PS5, and Xbox Console.
That's it, guys. We assume this guide was helpful to you. For further queries, you can comment below.