The official browser from Windows, the latest version of Microsoft Edge, is a competitive browser for Chrome and Mozilla. The new Edge utilizes the chrome engine, thus makes it fast as chrome. Also, one of the perks using Chrome engine is that now you can install all chrome and Mozilla extensions in Edge. Microsoft Edge also provides us with permissions function, by using which we can restrict the functions of a webpage. There are a lot of malicious webpages out there if you enable the webpages to execute malicious code, your system will be compromised.
Several Websites tend us to enable the notification to get the latest updates about the subject; however, getting notifications can be pretty distracting while working. Most of the sites annoy users by displaying hundreds of notifications in a day. Therefore sometimes it is the best option to enable quiet notification requests in the Edge browser. The request that websites sens you to allow it for notifications are bothering, Edge features supports disabling the requests. To know how to enable Quiet Notification Requests in the Edge browser, follow the steps mentioned below.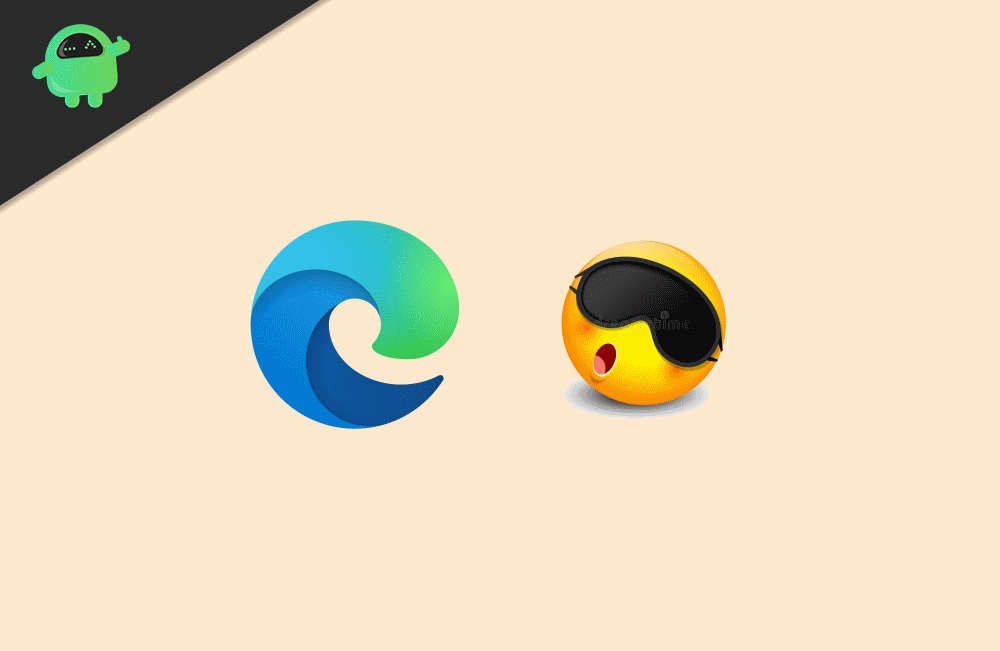 How to Enable Quiet Notification Requests in Microsoft Edge Chromium
Step 1) Firstly, launch the Microsoft Edge and go to the Settings menu by click on the three dots located at the upper-right corner of the browser. A menu will appear, click on the Settings.
Step 2) On the setting menu, select Site Permissions.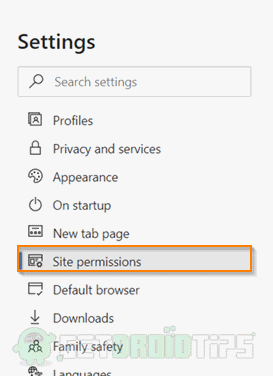 Step 3) Select the Notification option on the right pane of the window.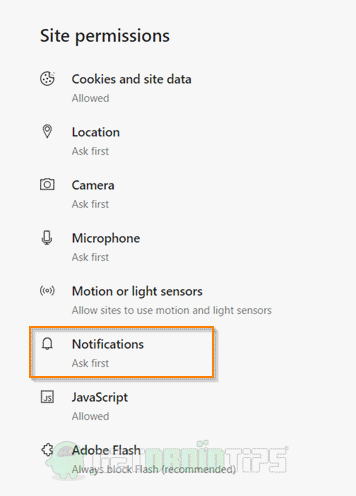 Step 4) After click on the Notification tray a new page will appear. Toggle on the option Quiet Notification Requests.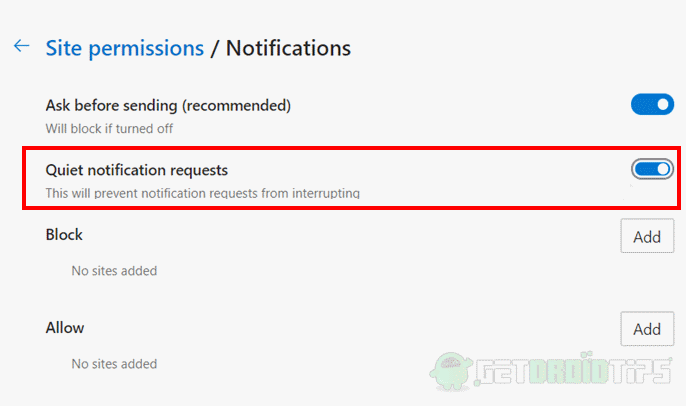 This will prevent all the websites from sending you notification requests. If you want to disable the feature for any reason, just toggle off the option, and websites will be enabled to send you notification requests again.
Conclusion
You can enable quiet notification requests on Microsoft edge Chromium using this way. Launch the browser, and click on the three dots or more settings. Select the Settings option go-to site permissions, and on the right pane, click on Notification. Lastly, toggle on the Quiet Notification Requests option, preventing websites from sending you notification requests.