Ragnarok Origin is growing popular due to its frequent new updates with a tonne of codes to keep the enormous player base amused. You can enjoy receiving free in-game items with these Ragnarok Origin codes and have no trouble stocking up on upgrades and boosts. Ragnarok Origin Global gift codes have an expiration date. So, you won't receive a prize if you don't redeem your codes within the allotted period.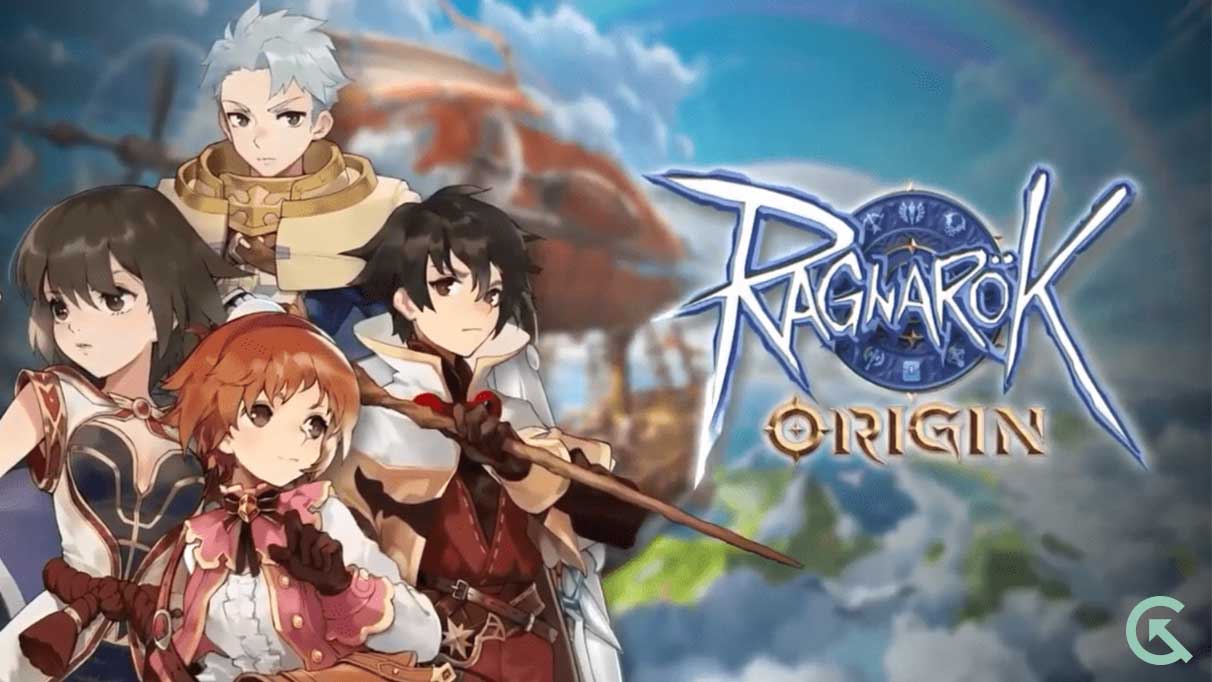 Ragnarok Origin codes for June 2023
If you push your ranking, you can stay one step ahead of the competition using these Ragnarok Origin codes. All of the current Ragnarok Origin codes we know are listed here. As the game's popularity grows, these are continually updated, so return for more.
After the post, we'll offer step-by-step instructions explaining how to use these codes and get your free prizes.
HAPPYSATURDAY: Use code for 1 Super Pet Coupon, 1 Lucky Candy, and 1 Speedy Candy (New)
ROODC150000: Use code for 150 Diamonds, 1.5k Zeny, and 150k Eden Coins (New)
ROOPEV: Use code for 1 Super Pet Coupon, 1 Dead Branch, and 1 Bloody Branch
ROOLAUNCHVIP: Use code for 1 Pet Coupon, 1 Lucky Candy, and 2 Gym Passes
ROO2023: Use code for 1 Super Pet Coupon, 2 Lucky Candies, and 2 Super Candies
ROO2203: Use code for 1 Super Pet Coupon, 2 Lucky Candies, and 2 Super Candies
ROOLAUNCHED: Use code for 1 Super Pet Coupon, 3 Tokens of Siegfried, and 5 Eden Chests
ROOYASSI: Use code for 1 Super Pet Coupon, 1 Token of Siegfried, and 5 Zeny Chests
ROO20: Use code for 1 Pet Coupon, 2k Zeny, and 200k Eden Coins
ROOMAI: Use code for 1 Super Pet Coupon, 5 Deviruchi Vouchers, and 1 Large Eden Pouch
ROOAGSEA: Use code for 1 Pet Coupon, 1 Super Pet Coupon, 1 Large Eden Pouch, and 100 Diamonds
HELLOSEA: Use code for 1 Super Pet Coupon, 1 Level 30 Equipment Crystal, 2k Zeny, and 50k Eden Coins
Where to Find Ragnarok Origin codes?
You can find Ragnarok Origin codes through various channels. Here are some common sources to help you stay updated with the latest codes:
Official social media accounts: Follow Ragnarok Origin on social media platforms like Facebook, Twitter, Instagram, and Discord to get the latest updates on promotional events, giveaways, and new codes.

Twitter: the developer's twitter is @ro_origin
Group page: follow this link https://ragnarok-origin.com/
Discord: https://discord.gg/MrGW7Kft7m
Facebook: https://www.facebook.com/RagnarokOriginNA/
Instagram: https://www.instagram.com/ragnarokoriginna
YouTube: https://www.youtube.com/channel/UCICyaRfPrU8jWqa88SBbJEQ
Reddit: https://www.reddit.com/r/rooriginofficial/

Official website: Visit the Ragnarok Origin official website regularly for announcements about in-game events, promotions, and code releases.
Community forums: Join Ragnarok Origin community forums and discussion boards where players often share new codes and game updates.
Gaming websites and blogs: Keep an eye on gaming websites and blogs that cover Ragnarok Origin. They usually post updates, news, and codes for the game.
YouTube channels: Some YouTubers who create content related to Ragnarok Origin may occasionally share codes in their videos, so subscribing to these channels can be helpful.
Remember, codes may expire over time, so it's essential to stay up-to-date with the latest information and redeem them as soon as possible
How can I redeem my Ragnarok Origin codes?
Redemption coupons are a simple and effective way to receive benefits for nothing. Players in Ragnarok Origin may redeem coupons by carrying out a few straightforward tasks.
Launch the game and access the main menu.
Choose the "Redeem" tab by clicking the "Settings" option.
Input the received redemption code.
The player will receive the prize when the game verifies the code.
More Redeem Codes: Where to Find Them?
The game's creators frequently provide Ragnarok Origin redemption codes as a part of unique events or promotions. Also, players may discover redemption codes on a variety of social networking websites, gaming portals, and forums. You may advance quickly in the game and receive free stuff by redeeming coupons.
Conclusion
Ragnarok Players may improve their gaming experience and rapidly progress in games using redemption codes. The above-mentioned techniques make it simple for gamers to redeem tickets and obtain a variety of free incentives. Therefore, be on the lookout for these codes and utilise them to your advantage to become the supreme champion!