Tom Clancy's Rainbow Six Siege is an elite, realistic plus tactical team-based shooter game where you'll have to be superior in planning and execution. It includes 5v5 attack vs. defensive gameplay with intense close-quarters combat in destructible environments that literally takes it to the next level. Rainbow Six Siege's fanbase is growing rapidly and Ubisoft is consistently including more features or modes. However, some players are facing Rainbow Six Siege Invite Not Working issue in 2023.
Obviously, there are plenty of other issues troubling a lot of players that we can't deny. But when it comes to the hero shooter title in the multiplayer mode, joining and playing with friends or family members become necessary enough. Unfortunately, several Rainbow Six Siege players are unable to invite friends to the game which becomes frustrating. Now, if you're also one of the victims to encounter such an issue then don't worry. The main issue is that even after inviting, friends don't get your invitation message.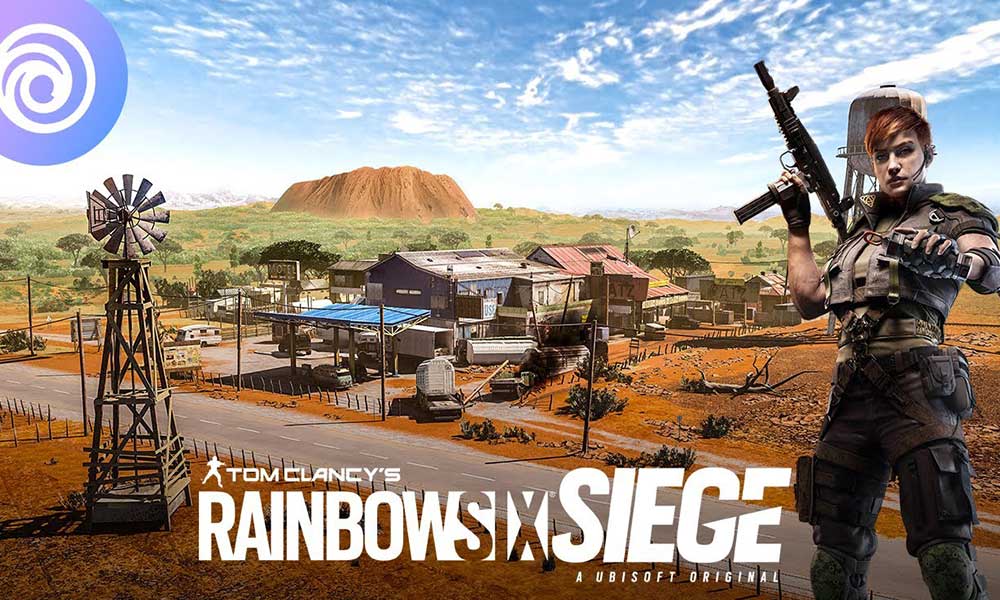 Fix: Rainbow Six Siege Invite Not Working in 2023
Though this specific issue doesn't seem to happen too often, it can be irritating at times whenever players try to invite and join other players or friends. Well, it can happen due to server downtime, poor internet connectivity, an outdated game version, corrupted or missing game files, Windows Firewall blocking issues, and so on. Luckily, here we've shared with you a couple of possible workarounds that should come in handy. So, make sure to follow all methods until the problem gets fixed.
1. Restart the Game
You should try restarting the Rainbow Six Siege game on the PC to check if the multiplayer invitation is working or not. As a first attempt, you must try this trick.
2. Check the Internet Connection
Make sure to check your internet connection before jumping to any other conclusion because a poor or unstable internet connection can simply trigger many issues with the game launching or connecting to the game servers online. Try switching your wired (ethernet) connection to Wi-Fi (wireless) or vice versa, and then check for the networking issue again. You can also increase the internet speed by upgrading your data plan (if required) or contacting your service provider to assign a new IP address.
3. Change the Squad Privacy Settings
Sometimes the squad privacy settings can be turned on and it might be set to private which won't allow your friends or other players to show up. It's always recommended to change the squad privacy settings manually by following the steps below.
Open Ubisoft Connect and Go to General settings
Switch Squad Privacy from Private to 'Open to Friends'.
Then you can easily join your friend's lobby after right-clicking on the name in Ubisoft Connect.
4. Check Ubisoft Connect Online Access
The chances are high that somehow Ubisoft Connect is most likely having issues with Online Access to the Ubisoft servers. You should confirm whether you've any access to online services or not. Make sure to visit the official Ubisoft Connect webpage and log into your valid account. If in case, there is an issue with the login then you should cross-check whether the login credentials are correct or not. Otherwise, make sure to wait for a couple of hours and then try again.
5. Update Rainbow Six Siege
Sometimes an outdated game version can also bring multiple bugs or issues. It's better to update your Rainbow Six Siege game by following the steps below. If an update is available, then install the latest patch. To do this:
For Steam:
Open the Steam client > Go to Library.
Click on Rainbow Six Siege from the left pane.
It'll automatically search for the available update.
If there is an update available, make sure to click on Update.
The process may take some time > Once done, make sure to close the Steam client.
Finally, reboot your PC to apply changes, and then try launching the game again.
For Epic Games Launcher:
Open the Epic Games Launcher > Head over to Library.
Now, click on the three dots icon of Rainbow Six Siege.
Make sure the Auto Update option is turned on.
6. Verify and Repair the Game Files
If in case, there is an issue with the game files and somehow it gets corrupted or missing then make sure to perform this method to easily check for the issue.
For Steam:
Launch Steam > Click on Library.
Right-click on Rainbow Six Siege from the list of installed games.
Now, click on Properties > Go to Local Files.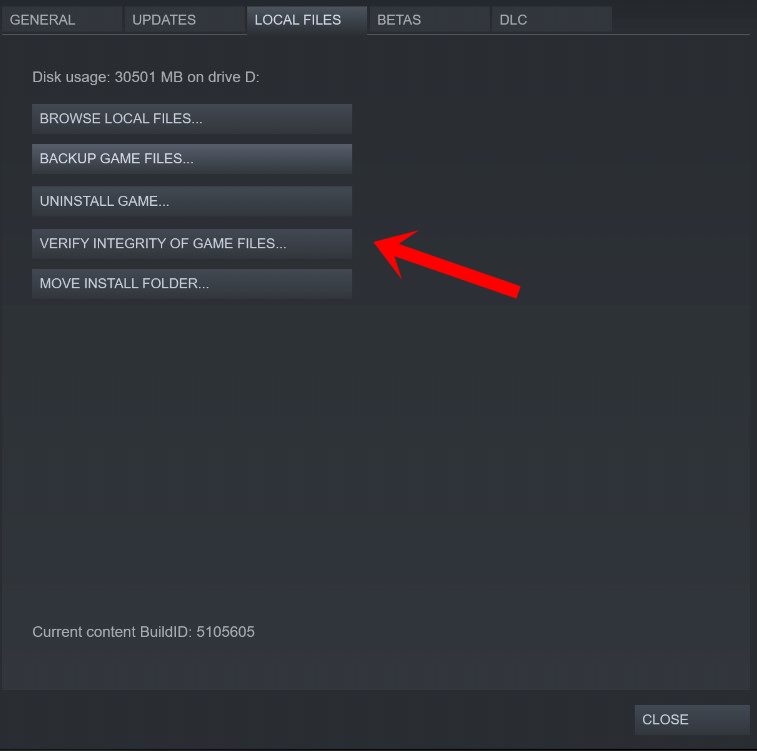 Click on Verify Integrity of Game Files.
You'll have to wait for the process until it gets completed.
Once done, just restart your computer.
For Epic Games Launcher:
Open the Epic Games Launcher > Click on Library.
Click on the three-dots icon of Rainbow Six Siege.
Click on Verify and it'll start verifying the game files.
Wait for the process to complete and restart the launcher.
7. Exclude Rainbow Six Siege in Windows Firewall
You can try whitelisting the Rainbow Six Siege program in the Windows Firewall protection by following the steps below to avoid multiplayer invitation issues.
Open the Start menu > Search for Control Panel and open it.
Go to Systems and Security > Open Windows Firewall.
Select Allow an app or feature through Windows Firewall.
Now, click on Change settings > Select Allow another app.
Select Browse > Click to select Rainbow Six Siege.
Click on Add and make sure to save changes.
8. Reinstall Ubisoft Connect
It's highly recommended to uninstall and reinstall Ubisoft Connect on your PC manually to ensure there is no glitch or bug present in the launcher. Sometimes issues with the game launcher or client might trigger several conflicts like multiplayer connectivity or inviting friends. To do so:
Close the Ubisoft Connect launcher and try backing up your saved files.
Then go to the Start menu > Go to Settings.
Click on Apps > Select Apps & Features.
Next, locate the Rainbow Six Siege application that you want to remove.
Click on More > Select Uninstall.
Confirm uninstallation and reboot the PC to apply changes.
Then make sure to Delete the Cache folder from the Ubisoft Connect PC installation location.

By default, the folder can be found in C:\Program Files (x86)\Ubisoft\Ubisoft Game Launcher.

Head over to the Ubisoft Connect webpage, and download the application.
Finally, reinstall Ubisoft Connect PC again.
9. Check If Your Account is Active or Banned
If in case, the above methods didn't come in handy then make sure to check out whether your account has been active or banned permanently. Sometimes the unused account might be terminated from Ubisoft which can be reactivated again. But if the account has been banned due to some reason, you'll have to contact Ubisoft Support to appeal for the unbanning account. You can check the following steps to see the account status.
Just open the Ubisoft Club app and head to the Account Page.
Select View Profile and then scroll down to Bans.
Now, log in to Rainbow Six Siege > If your account is active, you'll see a Welcome Back message at the top of the screen.

If you don't see this message on the screen, ensure to open your email account and click on the given link to authorize.

You'll be logged into your account back again.
Now, click on the Activate Account option > Relaunch Ubisoft Connect to check for the issue.
That's it, guys. We assume this guide was helpful to you. For further queries, you can comment below.