Over the years, Razer has introduced quite some quality computer hardware peripherals. Not to mention, Razer Chroma Keyboards counts at the top of them. With those attractive multicolor backlit lighting and robust keys, Razer keyboards add a special look to our computers. Similarly, the Razer Cynosa Chroma keyboard coming from the same family does a pretty good job considering its quality and functionalities.
However, like any other hardware, Razer keyboards are not free from the occasional hardware/ software issues. Likewise, talking about the Razer Cynosa Chroma keyboard, it has had some problems lately. As users mention, they are facing Razer Cynosa Chroma keyboard not Working issue where the keyboard often stops working all of a sudden. No matter, how many times they hit the keys, they don't see any response on the monitor. If you are facing a similar problem, do not panic. It does not indicate permanent damage, perhaps it might happen due to various reasons. And so here are some good and working fixes to solve the same.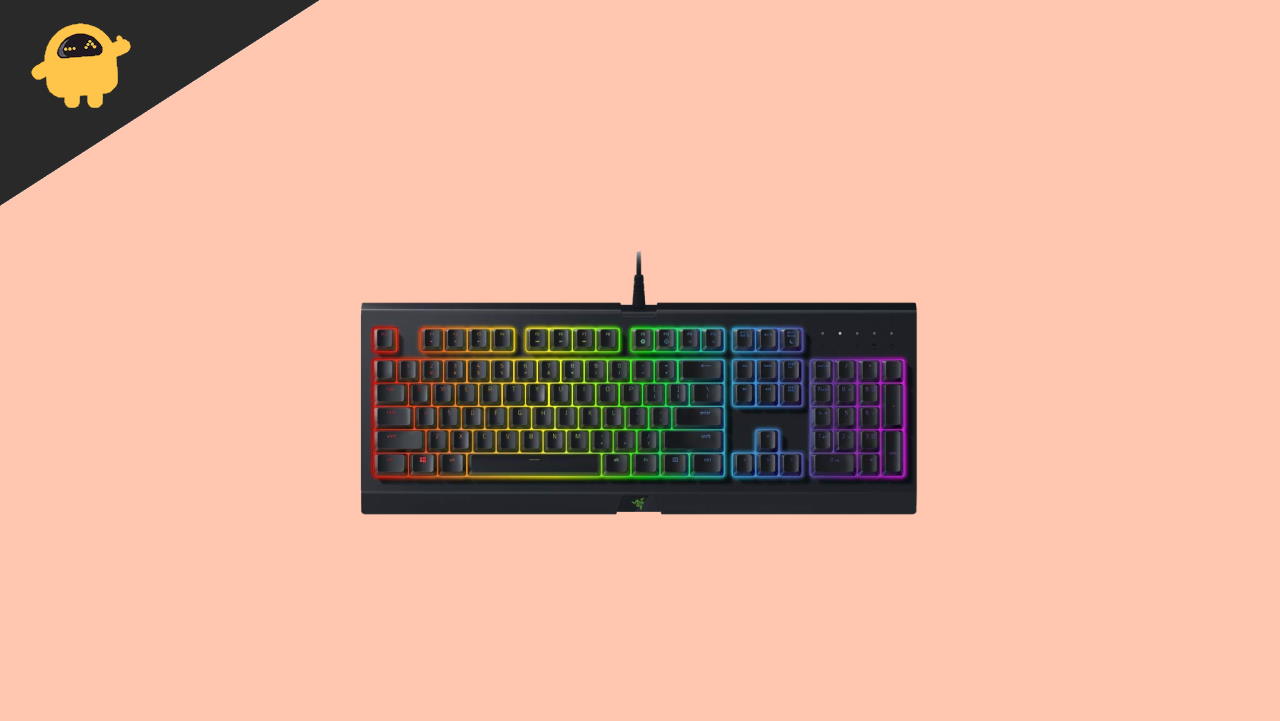 Razer Cynosa Chroma Keyboard Not Working, How to Fix?
Well, the Cynosa Chroma keyboard not working on your setup might be basically due to some hardware glitches or driver issues. And if you are using the Synapse application with all your Razer peripherals, sometimes it may also occur because of software incompatibility. So, in this article, we are going to discuss all these problems and their possible fixes as well.
Cleaning the Keyboard
If you are working on the Razer Cynosa keyboard and suddenly observe a few specific keys not working, there are chances that some dirt or other substance might have got stuck between the keys. This happens very often and creates problems for the keys to function properly. So, if you having trouble only with a few particular keys and not all, cleaning the keyboard might solve this problem.
All you need to do is, remove those specific keys and clean the area properly. You can also consider removing all the keys and cleaning the whole keyboard. But make sure to be extra careful while extracting the keys. Removing keys from a mechanical keyboard is actually much easier than it sounds. And if you are a little careful, you should be able to easily remove and clean the keyboard.
Check USB Composite drivers
If your keyboard drivers are all right, you also need to make sure that the USB port drivers are also functional. In many cases, the Port you use for your keyboard installs an additional driver named – ND-tech USB Adapter which is causing the issue.
Open Device Manager and go to Universal Serial Bus controllers.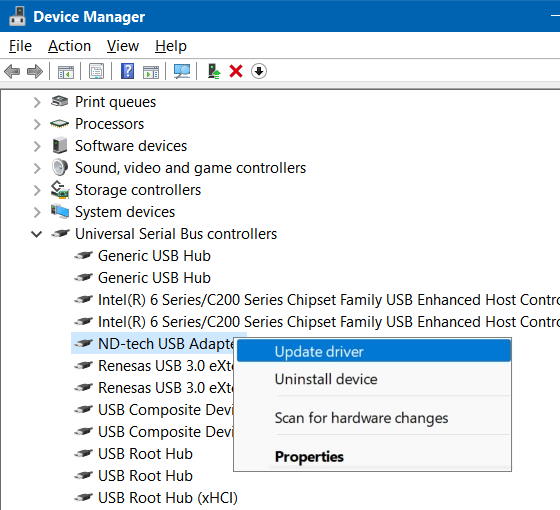 Here select ND-tech USB Adapter and click on update driver.
In the next tab, choose Browse my computer for the driver software option.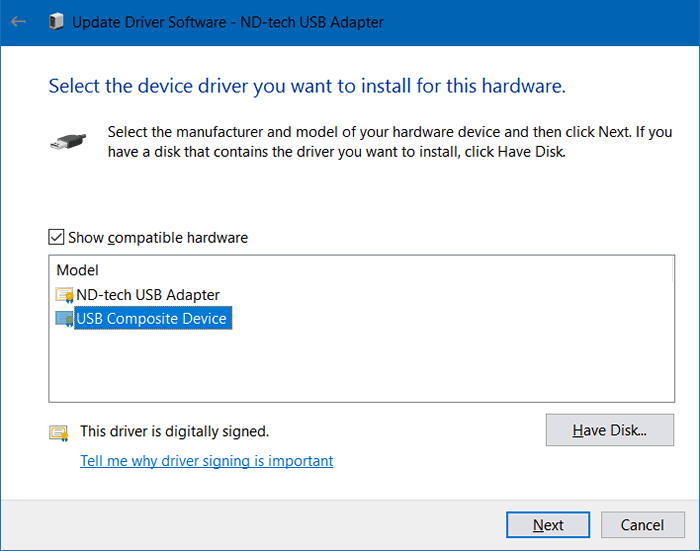 Now it will show you a list of available drivers, select the "USB Composite Device" option and click on the Next button.
Re-installing Razer Drivers
Driver issues are no news as they are one of the major reasons that cause such problems once in a while. Fortunately, if it's a driver issue, you should perhaps consider yourself a lucky one as the answer to it is pretty simple. If your Cynosa Chroma keyboard stops working at all, the root of the problem most of the time can be tracked down to the drivers.
Thus, reinstalling the driver for your keyboard shall instantly solve the issue. The steps included throughout this process are as follows:
Head on to the Control Panel on your computer.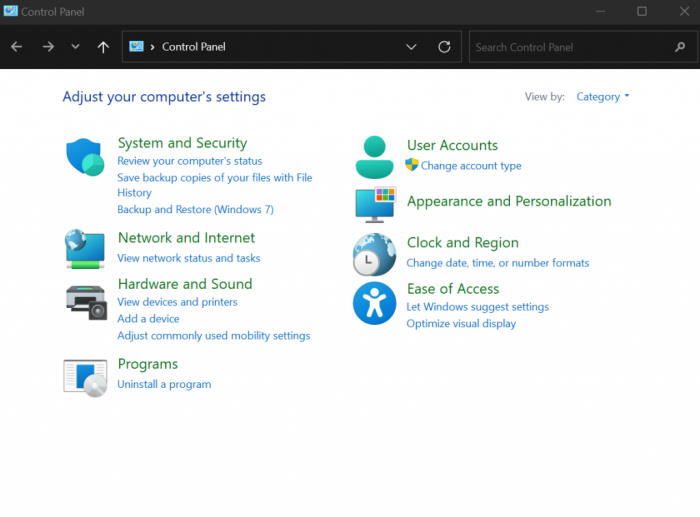 Now, uninstall all the drivers previously installed for your Razer Cynosa Chroma Keyboard.
Once, you have uninstalled the drivers, the next thing to do is, search for updates on the Windows Start menu and click on Check for Updates.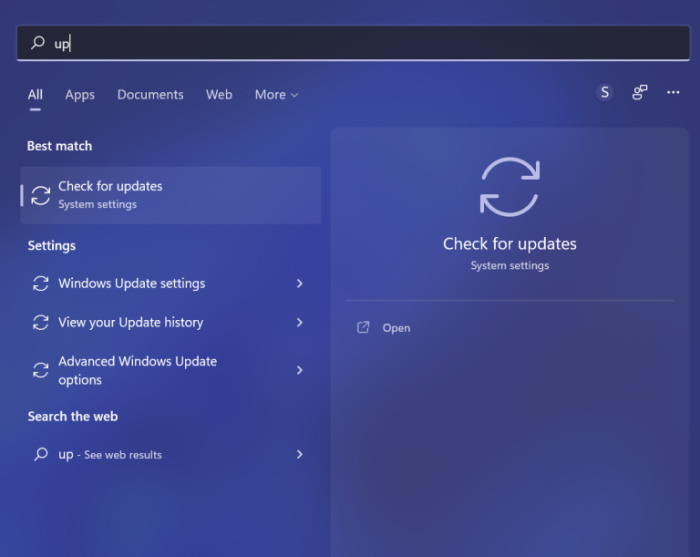 It will bring you to the Windows Update page. Here, click on the 'Check for Updates' button.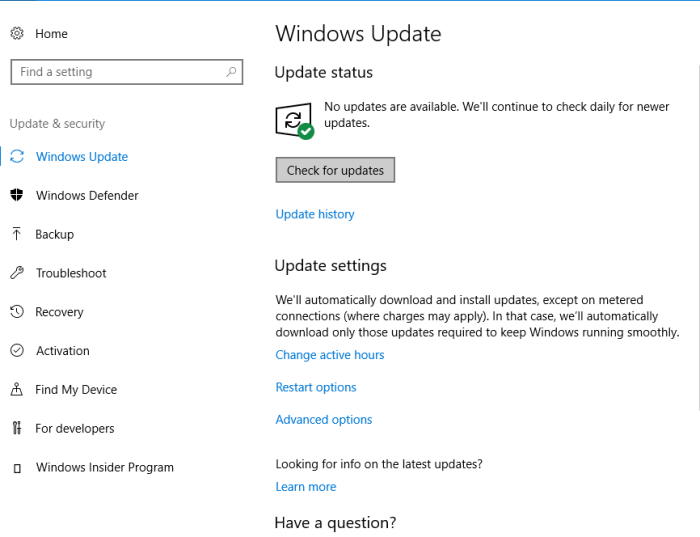 This will automatically install the latest version drivers for all your devices. Now, try using your Razer keyboard again and if it works, you are all good to go.
Exit from Demo Mode
Exiting your Razer keyboard out of the Demo mode is found surprisingly helpful in resolving various issues with the keyboard. Now, the procedure for it varies with the keyboard model you are using. So, make sure you are using the Cynosa Chroma model, you can also check for it under your keyboard. So, now that we are talking about the Cynosa model, here is how to exit from the demo mode.
Firstly, unplug the keyboard from your system.
Next, press and hold the 'Esc', 'CapsLock', and 'Space Bar' keys on the keyboard.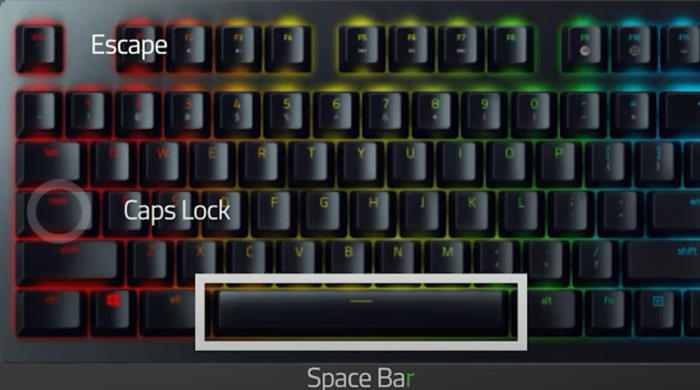 Plug the keyboard back into the system while holding the keys.
Finally, release all the keys.
Exiting out of the demo mode is also an effective solution when it comes to problems like this. Hopefully, if you are lucky enough, this key combination might solve your problem.
Turn Off Synapse
The Synapse application that comes for all Razer peripherals is basically a one-stop control center for all your Razer equipment. But sometimes the very same software may create problems with the natural functionality of your device. Therefore, if none of the above-mentioned fixes work out for you, then this one is worth a try.
Begin with turning off the Synapse application on your computer.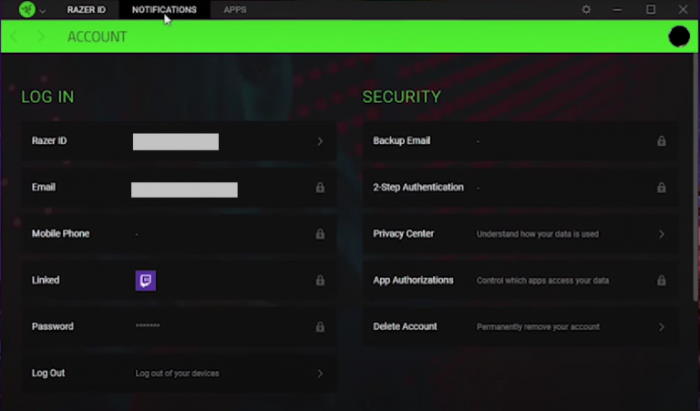 Once you have turned it off, the next thing to do is check if any of the software elements are running in the background. You can simply head over to the task manager and 'End' all tasks of the Synapse software running in the background.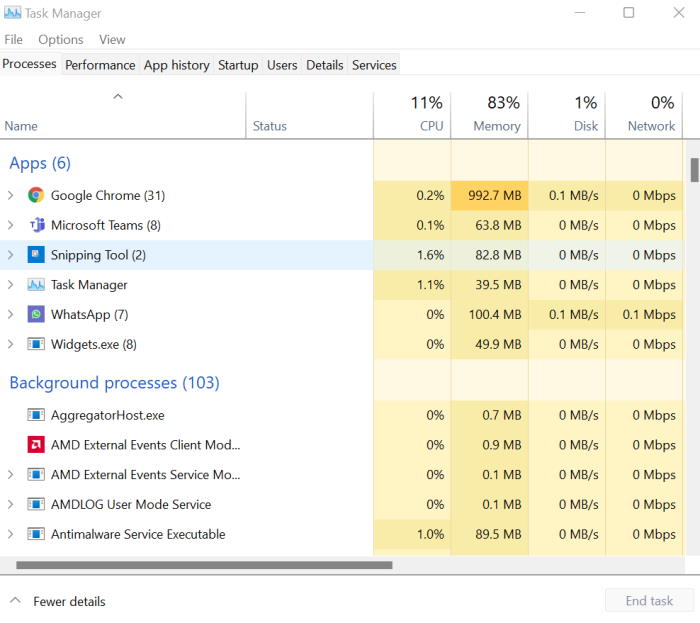 Now, try using your Razer Cynosa keyboard with any application and test if the problem is solved.
If this fixes your issue, then the problem was with your Synapse settings. Therefore, uninstall the application and reinstall it again to have a fresh start. This shall fix any issue with your Synapse Settings and bring back your keyboard to life.
Remove Windows 10 Anniversary edition update
Many users have reported that the keyboard issue is after they update their Windows 10 to the anniversary edition. Microsoft has released many patches and updates after that, so make sure you update your Windows to the latest version.
Check Hardware Damage
If none of the above methods works for you, then it's quite possible that your keyboard has hardware damage. It usually happens with water damage, in case you accidentally have spilled your juice or coffee over the keyboard.
If the keyboard is still in the warranty period, we recommend you to request for a replacement or repair.
Conclusion
Coming to our final words, we hope you must have found your fix by now. These 4 tricks work in most cases and have the potential to fix all types of possible issues your device must be facing.
However, if the problem still exists with your Razer Cynosa Chroma keyboard and it still doesn't work, chances are you received a faulty device. In that case, try contacting the Razer support team to ask for some legit solutions. If it is a recently purchased product, you might receive a refund or else you can still get some advice from the experts to look upon the issue.