Are you a Realme GT Master Edition user and looking for the update list or want to install stock firmware? If yes, check out the full guide below and the Realme GT Master Edition Software Update Tracker.
Now, if you're using this handset and haven't received the OTA update yet due to some reason, you can check the update details below. Meanwhile, some users look for the official stock firmware for the device model to flash it. In both cases, the software update tracker list will come in handy. So, let's take a quick look at the device overview below and then jump into the update tracker.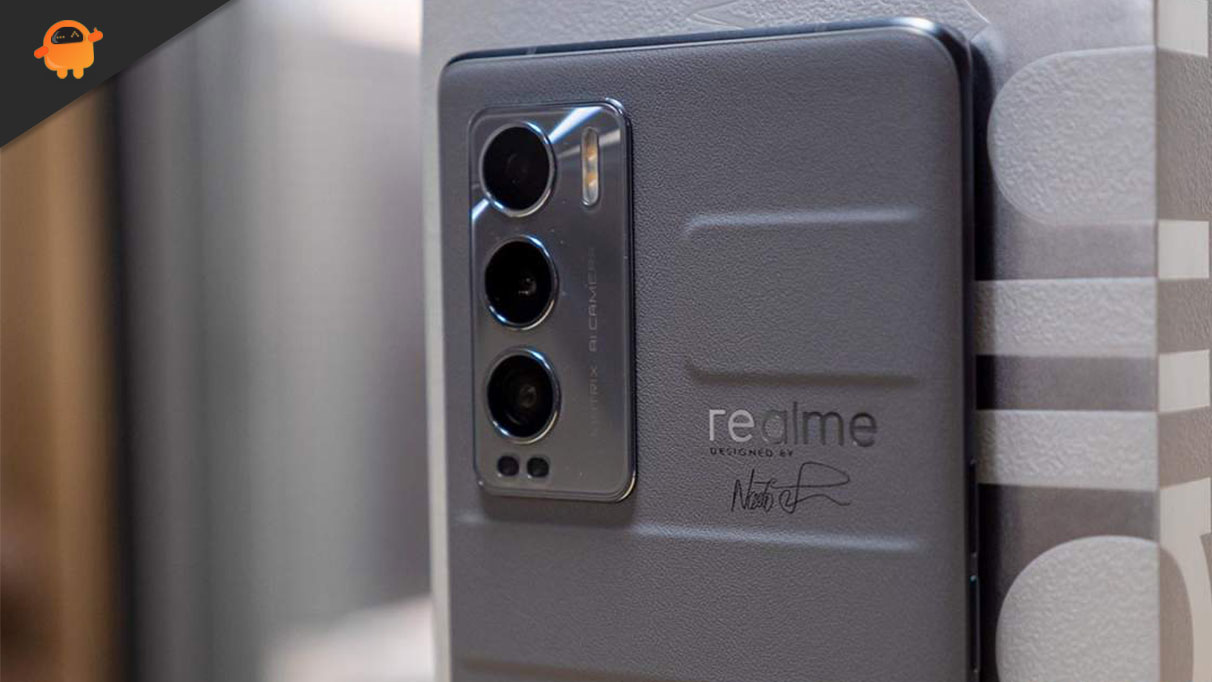 Realme GT Master Edition Software Update Tracker
Here we have mentioned all the latest software update details with changelogs for the Realme GT Master Edition model. We will keep updating the tracker whenever a new update release for this model.
Software Update
Changelog
RMX3360_11_F.06

Aquamorphic Design

Adds Aquamorphic Design theme colors for enhanced visual comfort.
Applies the Aquamorphic Design philosophy to animations to make them natural and vivid.
Adds Shadow-Reflective Clock, with shadow simulating the orientation of the sun and moon.
Adds a Home screen world clock widget to show the time in different time zones.
Upgrades to Quantum Animation Engine 4.0, with a new behavior recognition feature, which recognizes complex gestures and provides optimized interactions.
Optimizes UI layers for clearer and neater visual experience.
Applies real-world physical motions to animations to make them look more natural and intuitive.
Optimizes the widget design to make information easier and quicker to find.
Optimizes fonts for better readability.
Optimizes system icons by using the latest color scheme to make the icons easier to recognize.
Enriches and optimizes illustrations for features by incorporating multicultural and inclusive elements.

Efficiency

Adds large folders to the Home screen. You can now open an app in an enlarged folder with just one tap and turn pages in the folder with a swipe.
Adds media playback control, and optimizes the Quick Settings experience.
Adds more markup tools for screenshot editing.
Adds support for adding widgets to the Home screen, making information display more personalized.
Adds Sidebar Toolbox. You can open floating window inside apps for smooth operation.
Optimizes Shelf. Swiping down on the Home screen will bring up Shelf by default • You can search content online and on your device.

Personalization

Adds Bitmoji to offer more Always-On Display animations.
Optimizes Insight Always-On Display, with more personalized Always-On Display settings available.
Optimizes Portrait Silhouette Always-On Display, with more drawing tools and line colors available.

Security & privacy

Optimizes Private Safe • The Advanced Encryption Standard (AES) is used to encrypt all files for enhanced security of private files.

Health & Digital wellbeing

Adds Eye comfort in Kid Space to protect children's vision.

Gaming experience

Upgrades to HyperBoost GPA 4.0 to stabilize the frame rate and balance the performance and power consumption in key scenarios

RMX3363GDPR_11_C.09

N/A
RMX3363_11_C.09
N/A
RMX3360_11_C.09

Security

Integrates the July 2022 Android security patches.

System

Optimizes system performance and improves system stability.

RMX3363_11_C.08
Security
● Integrates the June 2022 Android security patch.
RMX3360_11_C.07
Security
● Integrates the May 2022 Android security patch.
RMX3360_11_C.06

Security

Integrates the March and April 2022 Android security patches.

System

Optimizes system performance and improves system stability.

Camera

Fixes an image noise issue in 10x and 20x photo taking.
It fixes an issue where backlit photos might be dark.
Optimizes photo effects in some scenarios.

Photos

Fixes an issue where existing albums and photos might be deleted after you create an album.

Status bar

Fixes a battery icon display issue on the Lock screen.

Home screen

Fixes an issue where a black screen might appear when you tap an app icon

RMX3360_11_A.13
Security
● Integrates the April 2022 Android security patch.System
● Optimizes system stability
RMX3363_12_C.05

New design

The all-new design, which emphasizes a sense of space, deliver a simple, clean, and comfortable visual and interactive experience.
Revamps the page layout based on the principle of reducing visual noise and spacing out elements, and prioritizes information with different colors to make key information stand out.
Redesigns icons using new materials to give more depth and a greater sense of space and texture to the icons.
Optimizes Quantum Animation Engine: Quantum Animation Engine 3.0 implements the concept of mass to make animations more lifelike, and optimizes more than 300 animations to bring a more natural user experience.
More creative Always-On Display: Adds realmeow and Portrait silhouette to let you freely express yourself.

Convenience & efficiency

FlexDrop is renamed Flexible Windows and is optimized:
Optimizes the method of switching floating windows between different sizes.
You can now drag a file from My Files or a photo from the Photos app to a floating window.

Performance

Adds Quick launch, a feature that detects the apps you use frequently and pre-loads them so you can open them quickly.
Adds a chart to display your battery usage.
Improves the responsiveness of turning on or off Wi-Fi, Bluetooth, Airplane mode, and NFC.

Games

In team fight scenes, games run more smoothly at a stable frame rate.
Reduces the CPU load average and lowers the battery usage.

Camera

You can now decide which camera modes are displayed on the menu bar and in what order they are displayed.
You can now drag the zoom slider to zoom in or out smoothly when shooting a video using the rear camera.

System

Optimizes the auto brightness algorithm to adapt screen brightness to more scenes for a comfortable screen reading experience.

Accessibility

Optimizes accessibility:
Adds visuals to text instructions for an intuitive understanding of accessibility functions.
Optimizes categorization of functions by grouping them into vision, hearing, interactive actions, and general.
TalkBack supports more system apps including Photos, Phone, Mail, and Calendar.

RMX3360_11_A.10

Security

Updated Android security patch: Jan, 2022.

System

Optimized system stability.
Fixed a camera Crash issue when the phone for a long time is not shut off in extremely low probability.
Fixed an issue where the application function of full screen gesture switching recently failed in special cases.
Fixed an issue that line and other applications have no voice when the voice assistant is abnormal in extremely low robability.

Bluetooth

Fixed the Tesla car bluetooth reconnection issue in extremely low probability.
Fixed an issue where some Bluetooth audio devices could not adjust the volume on the phone after successfully connecting

RMX3360_11_A.09

Security

Updated Android security patch: Dec, 2021.

WLAN

Updated new WiFi firmware to improve WiFi stability.

System

Fixed a very low probability when the phone for a long time is not shut off then camera crash issue.
Fixed the problem that the connection is still displayed on the PC after the PC connect feature is abnormally disconnected.

Audio

Fixed the voice noise problem when the speaker and recording are enabled at the same time during a call in special environments.

Application

Fixed a very low probability of WhatsApp not being able to save pictures issue

RMX3360_11_A.07

Security

Updated Android security patch: Sept, 2021

Network

Improves the mobile signal strength.
Improves the download speed over Wi-Fi in some scenarios.

System

Fixes an issue where your phone might crash in special scenarios.

Audio

Fixes a noise issue that would occur occasionally when playing music on Chrome.

Games

Reduces latency for gameplay over Wi-Fi.

RMX3360_11_A.04

Security

• Android security patch: August, 2021

System

• Improves system smoothness.

Network

• Improves the mobile signal strength.

• Improves the stability of Wi-Fi network connection.

Heating

• Fixes a heating issue that would occasionally occur in certain scenarios
Check Software Update
Note:
Before updating the software, please make sure that your phone has charged at least 50% to avoid the occasional shutdowns. Take a full backup before upgrading or downgrading your phone software for data safety as well. In order to download the OTA file, you should be on a stable Wi-Fi connection to enjoy an uninterrupted software download.
Before going to the manual firmware upgrade process, if you feel that your device isn't receiving the OTA update notification for a while, then you can check for the software update manually. In order to do this:
Go to the device Settings > System updates. It will search for the software update and you will get notified if a new update is available on your device. Simply grab the firmware version by downloading and installing it.
Additionally, it's recommended to maintain the phone charge at least up to 50%-60% and connect your device to Wi-Fi for a faster and stable download.
Follow our guide on how to install Realme Firmware on any Realme device.
We're at GetDroidTips won't be responsible for any kind of damage/error occurs to your device while/after following the guide or flashing any file. Proceed at your own risk
Now, let's assume that you've successfully upgraded your Realme 8 Pro device to the latest software version. Facing any issue with the software update guide? Comment below.
Source: Realme