In this guide, we will tell you the easy ways to flash Realme firmware on your Realme smartphone. The thing is, there are a majority of people out there who use smartphones but they are not aware of software updates. They have no idea how important it is to keep the phone updated with security patches and other time-to-time updates released by the OEM. Hence, with the guide, we believe they can know about software updates and install them on their own.
Realme is a Shenzhen-based Chinese smartphone manufacturer brand founded by Sky Li, who was the Ex-VP of Oppo Electronics. The parent organization of Realme is BBK Electronics. Last year, Realme has launched a couple of devices in a competitive price tag with good hardware specifications in order to compete with Xiaomi, Samsung, Huawei, and other brands. All the mentioned brands are good in providing budget and mid-range segment all-rounder Android smartphones. As Realme is a sub-brand of Oppo, all the Realme devices are running on Oppo's ColorOS skin based on Android out-of-the-box.
The ColorOS skin is quite optimized and offers a quite stable experience as well but according to the users, it should be more optimized, fully-featured, and stable like other custom skins such as OxygenOS or MIUI. Though Realme developers and community are quite active and friendly in terms of sharing troubleshoot guides, tips, bug fixes, etc to its devices, the Realme users are waiting for a new enhanced ColorOS skin only for Realme devices. Recently, Realme India CEO, Madhav Seth, has mentioned that they're working hard to deliver a stock-like user experience with ColorOS 7 which will be optimized for Realme devices.
Realme after its rebranding as a separate entity in 2018, has become one of the successful smartphone companies in India. We have seen the company releasing budget devices in its initial days. However, soon it came up with mid-range and premium phones, lacing them with all the latest techs. Simultaneously, it has also improved its software support efficiency over time.
Usually, people think that a new or not so widespread smartphone brand doesn't roll out software regularly. This is not true for Realme. They follow a planned approach for system updates and push software patches for all of their devices.
Realme Firmware Update Advantages
The advantages of updating the latest software version are mentioned below:
Optimizing system performance.
Prolonging your battery life.
Developing compatibility with more third-party apps.
Enhancing the system stability.
Download Realme Firmware:
How to flash Realme Firmware on any Realme Smartphone.?
Before starting to explain to you the how-to update firmware on Realme phones, you have to follow a few guidelines. These are important if you want the installation to be successful.
Pre-Requisites
Maintain the battery charge of your smartphone at 50% or more before updating the software.
Always make sure to backup your device data. To do it, go to Settings >Additional Settings >Back Up and Reset->Backup & Restore, select the Data to Be Backed up.
Don't switch your phone off while you are installing the update. (unless you're updating via recovery)
Ensure that you are downloading the right firmware for the right Realme device. Otherwise installing the wrong firmware on a phone can cause trouble.
Installing Firmware Updates
There are basically two ways by which you can manually Flash Realme Firmware on a Realme phone. Both the process requires you to download the latest firmware zip file for the respective Realme device you are using.
1. Update Realme Software (via OTA)
First, connect your device to a working Wi-Fi network. The system will automatically show a new software update is available (if any). Now, you can see a notification on the 'System updates' icon.

If your device firmware is already updated, then it will show "It is already the latest version".
Then download the firmware by following on-screen instructions.
Tap on the System Updates option. Your device will reboot and start updating the installed firmware version.
It will take a few minutes. You're done.
But if in case, your device hasn't received any OTA update, you can follow the second method which is recommended for all.
2. Update Realme Software via Simple Mode [Recommended]
Step-1 Download the firmware for your Realme device
Step-2 Move the downloaded firmware to the phone storage
Step-3 Now go to the File Manager and to the folder where you moved the firmware in the previous step
Step-4 Now, tap on the firmware > tap Update Now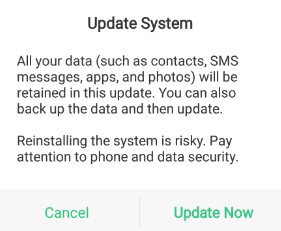 As the update installation begins you have to wait for a while. The device may reboot on its own after successfully finishing the installation. Otherwise, you can manually restart it.
3. Update Realme Software via Recovery Mode
Step-1 Download the correct firmware for your Realme smartphone.
Step-2 Move the downloaded firmware to the phone storage or to the external storage such as the SD card.
Step-3 Switch off the phone
Step-4 Press and hold the Power + Volume Down buttons. Your phone will now enter Recovery Mode.
Step-5 Choose your choice of language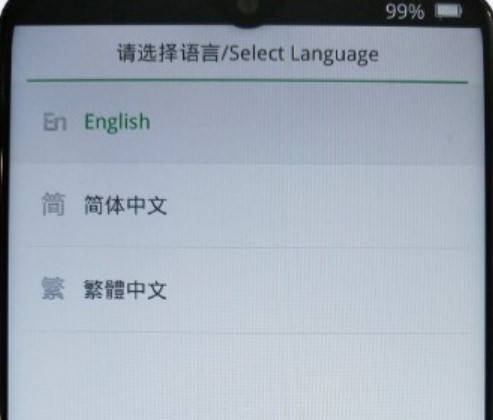 Step-6 Under ColorOS recovery, tap on Install from Storage Device.
Step-7 Depending upon whether you kept the firmware in SD card or phone internal storage, select the firmware zip file.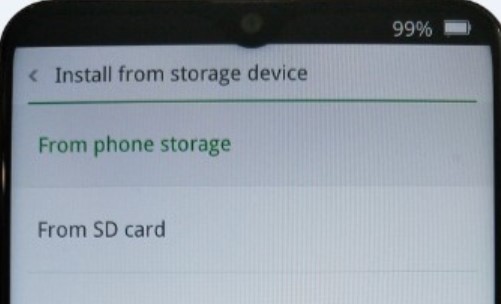 Step-8 Tap on the firmware to confirm and begin the installation.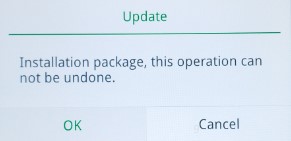 Now, there is another third alternative to this. In case, you think that you are not able to Flash Realme Firmware update or you are not sure how to do it, then it's time to get things done officially. We recommend that you back up your device as mentioned above and go to your nearby service center and get a professional service representative to update the firmware. However, you may be charged for the services they provide.
You can now learn how to extract the Realme OZIP firmware file to get the boot and fastboot image files.
So, that's it, guys. We hope this detailed guide was useful to you. Now, you know how to flash Realme firmware on any Realme smartphone you have.