Here we will guide on how to install a stock ROM flash file on Realme X2 Pro (Model No: RMX1931). The guide is simple and easy to follow. You can watch our complete video guide.
These days there is a great number of smartphone enthusiasts interested in learning the technical aspects of smartphones. So, they keep tweaking the phone in terms of hardware and software. However, sometimes, unfortunately, they end up bricking their device. Now, as we know in a bricking scenario, the phone won't start and becomes a paperweight. This can happen with any smartphone. Some of our readers had this issue on their Realme X2 Pro (RMX1931). So, in this post, we will guide you to install Stock ROM on Realme X2 Pro. We have put up the download link for the corresponding ROM along with the installation guide. So, check it out.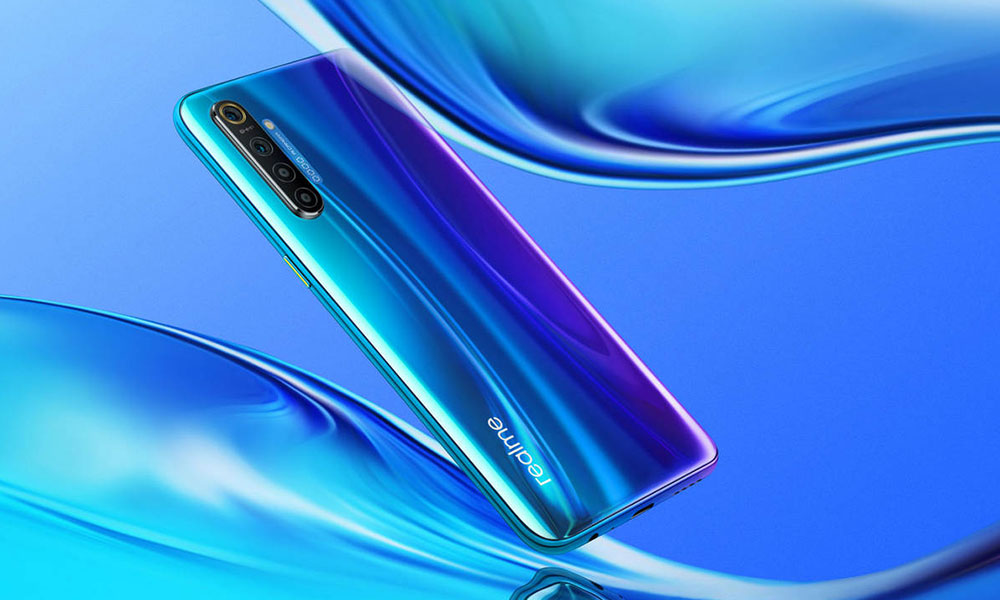 Realme X2 Pro Specifications: Overview
The Realme X2 Pro sports a 6.5-inches Super AMOLED 90Hz refresh rate display of 1080 x 2400 pixels resolution. The display also supports HDR10+ content having a 1000 nits maximum brightness level. While the handset comes with Corning Gorilla Glass 5 protection on both sides with an aluminum frame.
It's powered by the flagship octa-core Qualcomm Snapdragon 855+ SoC, coupled with Adreno 640 GPU. There is 6GB/8GB/12GB of RAM and 64GB/128GB/256GB UFS3.0 of internal storage options available on this device. It runs on the Android 9.0 Pie over ColorOS 6 out-of-the-box and upgradable to Android 10 over ColorOS 6.1 skin.
In terms of the camera department, the Realme X2 Pro packs a rear 64MP wide-angle (f/1.8) lens, an 8MP ultrawide camera (f/2.2), a 13MP telephoto (f/2.4) lens, and a 2MP depth sensor (f/2.4) lens. While the front features a 16MP selfie camera with an f/2.0 aperture lens.
The device packs with some of the major sensors like an optical in-display fingerprint sensor, an accelerometer, gyroscope, proximity, and compass sensor. Whereas the handset sports a 4,000mAh battery with 65W Super VOOC Flash Charge fast charging technology.
Importance of Stock Firmware
Stock ROM is always an important part of smartphones. When you move to stock ROM, you can fix up a lot of problems. We have listed the sam below.
With the help of stock ROM, You can unbrick your Realme X2 Pro.
Solve the boot loop issue on Realme X2 Pro (RMX1931).
You can bypass system Lock and Screen Lock
Removes any possible case of spyware or Adware in your devices.
To fix any bugs on your Realme X2 Pro.
Firmware Details:
How to flash Stock ROM file on Realme X2 Pro (RMX1931)
Before doing anything, we need to have the ROM file for the designated device ie Realme X2 Pro. Here is the download link for the same.
Download Flash Files
RMX1931EX_11.C.34

Security
● Updated Android security patch: Nov, 2020/Dec, 2020
Bluetooth
● Added icon of phone call bluetooth earphone
Settings
● Added new feature of short-pressing the power button to turn off flashlight while screen-off
● Optimize the unlock logic
when using the combination of fingerprint and face to unlock
Photos
● Fixed the probabilistic crashing issue when edit photos
Alarm
● Fixed the probabilistic crashing issue of the alarm page
Dark Mode
● Fixed the probabilistic screen blinking while access Passwords box issue in dark mode
● Fixed the probabilistic issue that after using Clone Phone the From Sunset to Sunrise status is not synchronized

RMX1931EX_11.C.32

Security

Updated Android security patch: September, 2020

Multi-user

Fixed the missing prompt window when swiping upward to exit in horizontal-screen games

System

Fixed the probabilistic restart issue caused by network stuck
Fixed the probabilistic noise issue of Whatsapp when playing voice messages in the background
Fixed the probabilistic issue that the fingerprint pattern is displayed when using Face unlock to enter the locked apps

RMX1931EX_11.C.31

Security:
● Android Security Patch: August, 2020
realme Lab:
● Added Smooth scrolling feature
● Added Super nighttime standby feature
● Added DC dimming feature
Camera:
● Added Camera Text scanner feature
Screenshot:
● Added auto scroll feature in scrolling screenshot
Settings:
● Added Super Power Saving Mode
● Added default sound recording device option
● Added Deep cleanup feature in Process Manager
● Added return button in the screenshot preview interface
● Added Multi-user feature
● Added Quick guide feature in the battery setting interface
● Added Quick guide feature in the security support interface
● Added Quick guide feature in the other settings interface
● Added long press to copy IMEI in the status information interface
● Added automatic downloads option for app updates in the Wi-Fi interface
● Optimized automatically hide option for floating ball in the full screen interface
● Optimized status bar viewing, added second display option
Status Bar:
● Added OTG Switch toggle to notification panel
● Optimized viewing for system update prompt pop-up window
● Optimized "Mute-Bell-Vibrate" icon state
Flashlight:
● Added short press power button to turn off the flashlight while screen-off
System:
● Added long press to uninstall apps directly in the app drawer
● Fixed font display issue for charging animation
● Fixed crashing issue when opening hidden apps with access codes
● Fixed the probabilistic connection issue when using Wi-Fi

RMX1931EX_11.C.29
Security
● Updated Android security Patch: July 2020Game Space
● Optimized the probabilistic crash issue in Game Space
● Fixed the probabilistic setting data loss issue after updateSettings
● Optimized flight mode, Bluetooth status will not be affected after flight mode is turned on
● Fixed the probabilistic crash issue when entering settingsBluetooth
● Fixed the voice jam issue when connected to Bluetooth headset using LDAC codec
● Fixed the low minimum volume issue when connected to the Bluetooth headsetSystem
● Fixed some interface display issue in dark mode
RMX1931EX_11.C.28

Security

Updated Andriod security patch(June,2020)

Applications

Added realme PaySa
Added realme Link

Settings

Modified default state of power saving mode auto-off switch to turn on
Modified default state of screen brightness reduction switch in power saving mode to turn off

Optimization

Optimized PUBG lagging and fps drop issue
Optimized screen recording feature
Optimized transparency of the slide back gesture style

System

Fixed some known issues and improved system stability

RMX1931EX_11.C.27

Security

Android security patch: May, 2020

Applications
Screen Recording

Optimized screen recording feature

Known issue fixed

Fixed the issue of touch failure in some scenes during PUBG
Fixed the issue that phone restarted after the screen stuck during WeChat calls

System

Fixed some known issues and improved system stability

RMX1931EX_11_C.26

Security

Update April 2020 security patch

System

Update charging animation

Camera

Fix the problem of deleting pictures in album
Fix the problem that the camera's high-definition picture is stuck

Repair

Optimized the probability of some games getting stuck and dropping frames
Fix the problem of probability splash screen when restarting the phone
Fix the probability of application crash
Fix the problem that Dingding can't take photos and send photos
Fix the problem of intermittent sound of Honor xSport AM61 Bluetooth headset
Fixed the issue that the floating window will continue to play after replying to friend information, and the 4D shock will disappear
Fix the problem that the system's own theme "Simple and Beautiful" calendar and clock icons are inconsistent with the actual display (after upgrading, you need to reapply the "Simple and Beautiful" theme in the theme store)

RMX1931EX_11.C.25

Security

Android security patch: April, 2020

System

Updated charging animation

Camera

Fixed occasional blackface when HDR shooting

Known issue fixed

Optimized the Bluetooth headset delay while playing PUBG
Fixed occasional Splashing Screen when Rebooting Phone
Fixed occasional app crash issue
Fixed occasionally unable to evoke the voice assistant
Fixed the microphone icon displays on the status bar after the third-party app's exit

RMX1931EX_11_C.23
Security
● Android security patch: March 2020
RMX1931EX_11.A.10
Security
● Android security patch: February 2020Dark Mode
● Added from sunset to sunrise and schedule time featureFixed
● Fixed exiting child mode failure after low power off
● Fixed the issue that cloning applications failed to login the fast application
● Optimized Dolby game sound delay
RMX1931EX_11.A.06

Security

Android security patch: November 2019

System

Fixed some known issues and improved system stability
Realme X2 Pro China Software Update:
Software Version
Changelog:
RMX1931_11.C.27

Theme Store

Added live wallpaper function
Added video ringtone function

Status Bar

Optimized the default location for switching the network card function

Bluetooth

Fix the problem of minimum volume when connecting Bluetooth headset

Notification bar

Fix the problem that the probability of Weibo message cannot jump

system

Fix the probabilistic failure of vibration

RMX1931_11.C.26

Security

Update Android security patch (2020#6)

Game space

Added the function of displaying barrage messages in the game
Added game space to support oppo gamepad

Bluetooth

Added Bluetooth headset (Air and Neo) pop-up function (this function can only be used with realme headsets, and the headset firmware needs to be updated with the realme Link application before it can be used)

Screen recording

Optimize screen recording function

Set up

Optimized the slide back style transparency

Game

Optimized peace elite probability of stuck frame dropping problem

System

Fix the problem that the probability of adding audio files is stuck
Fix the problem that the software store failed to load data
Fix the problem that it is impossible to use cloud service under mobile network
Installation Guide
Before beginning with the installation remember a few pointers we have mentioned below.
Pre-Requisites
This ROM is exclusively for the Realme X2 Pro (RMX1931). Don't use it on other devices.
Charge your phone completely before installing the ROM.
A Windows PC/Laptop
Download and install Realme USB drivers on your Windows PC.
Download QFil Tool or QPST Flash tool and install on your PC.
It is always recommended to take a backup of your Android Device.
GetDroidTips will not be responsible for any hardware or software issue happening to your phone upon installing this firmware or following this guide. Perform this installation at your own risk..!
Method 1: Instructions to Install via QFIL Tool:
Download Qualcomm Flash image loader tool and USB Drivers on your PC. Follow the below link to install the firmware using QFIL tool
Guide to Install Stock ROM using QFIL Tool
Method 2: Instructions to Install via MSM Download tool:
Download the MSM Download tool, firmware, and drivers on your PC.
Now install the USB drivers
Place the MSM download tool and firmware in the same folder
Open the MSM download tool and connect your device to PC/Laptop
Once you connect, it will automatically load the firmware, if not select it manually.
Click on start button and wait patiently to complete the installation process.
Once it is done! remove your device from PC. That's it!
Method 3: Instructions to Install via QPST Tool:
Here are the instructions you need to follow in order to install Stock ROM on the Realme X2 Pro :
First of all, do all the PREREQUISITE STEPS and Now Open the Extracted QPST Folder
You will find two files with the name: Qualcomm_USB_Drivers_For_Windows.rar and QPST.WIN.2.7 Installer-00429.zip 
Open the QPST Win folder and Install the QPST.exe file on your PC/Laptop 
After Installation, Go to the Installed Location in the C Drive
Open the QPST Configuration 
Now in the QPST Configuration, Click on Add new port -> Select the com port of your device -> and close it 
Now Open the EMMC Software Downloader in the same folder located all the QPST Files 
In EMMC Software Downloader, Check program boot loaders -> Browse for the device com port
Now Click Load XML Def and browse for rawprogram0.xml in folder ROM in EMMC Software Downloader (If you didn't extract please extract the ROM and then browse the file rawprogram0.xml)
Now tap on Load Patch def and browse for patch0.xml in folder ROM 
Check the search path 2 and browse for the folder ROM 
Now click download, wait for the download to finish (it never finish but it also detects for a new driver, and that's important) and it will search for the new hardware found, install the driver
That's it! Once your installation is done! Reboot the phone! Congrats, you successfully installed Stock ROM on Realme X2 Pro.
So, that's it, guys. Now you know how to install stock ROM on Realme X2 Pro (RMX1931). We hope this tutorial was helpful to you. In case you have any queries do let us know in the comments.