In this guide, we will have a look at some of the very best Realme UI 2.0 features. After being in the Developer Preview and Beta phases, the latest Android 11 is finally available as the stable build. Along the same lines, Realme has also picked up the pace in releasing the Android 11 beta builds for its devices. In this regard, the company has already started the early access recruitment drive for the Realme X50 Pro. Other devices like the X2 series, Realme 6, and 7 series aren't far behind either.
This straightaway translates to these devices welcoming a bunch of new features and optimizations. These include the Android 11 features like the new permission set, media controls, optimized dark mode, etc. Along the same line, your device will witness the addition of a plethora of Realme UI 2.0 features. In this guide, we will be listing down all such striking Realme UI 2.0 features that deserve your attention. Follow along.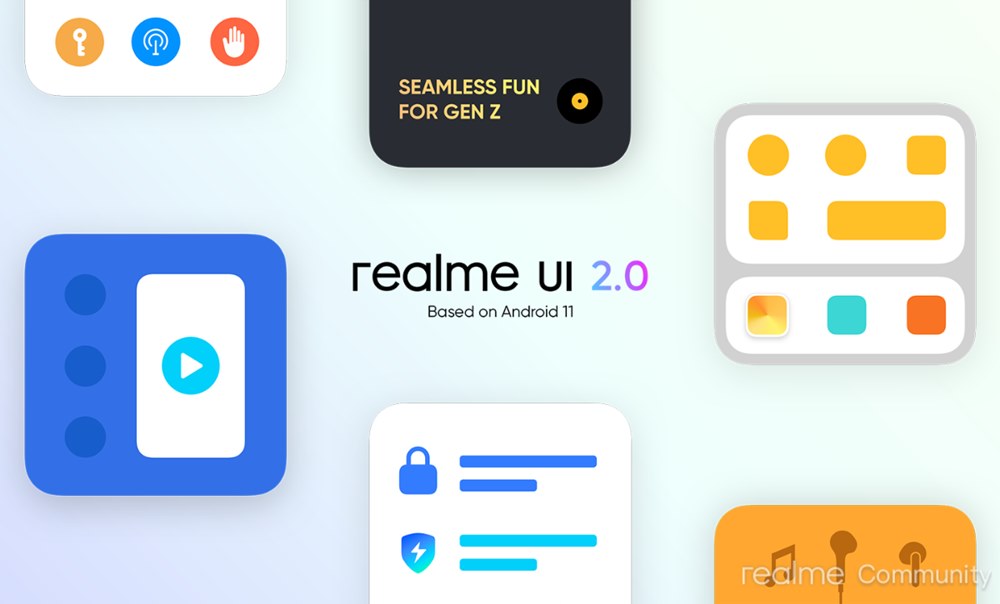 Best Realme UI 2.0 Features: What's New in it?
In its latest Realme UI 2.0 offering based on Android 11, the OEM has focused on three aspects: Creativity, Sociability, and Productivity. Talking about creativity, there is now the introduction of a Global Theme Colour, the Always-on Display, Improved Dark Mode, and various icon and fonts customization.
Then on the Privacy front, you get three new security enriched features: Invisible Door, Private Space, and a Security Shield. Likewise, the customized OS skin also comes baked in with some Productivity & Multitasking features. Last but not the least, you will also witness some new Android 11 functionalities. On that note, here are all the Realme UI 2.0 features that you should definitely have a look at.
Creativity Features
All the below-listed features will give your device a fresh new outlook and allow you to customize the user interface as per your liking. So let's check out some of the noteworthy Creativity features:
Global Theme Color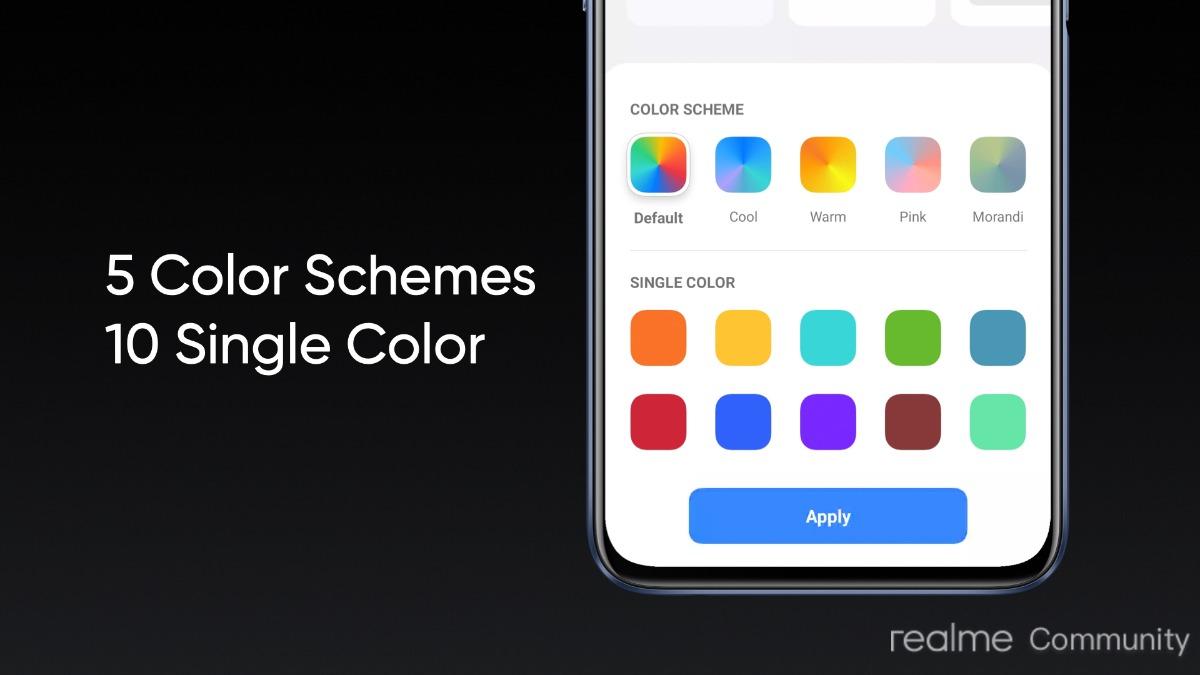 The Realme UI 2.0 comes with 5 built-in color schemes as well as 10 single colors. This will let you theme various aspects of the device. Apart from the main device interface, you could even make UI changes to the notification bar, shortcut buttons, and around 24 other interfaces.
Always On Display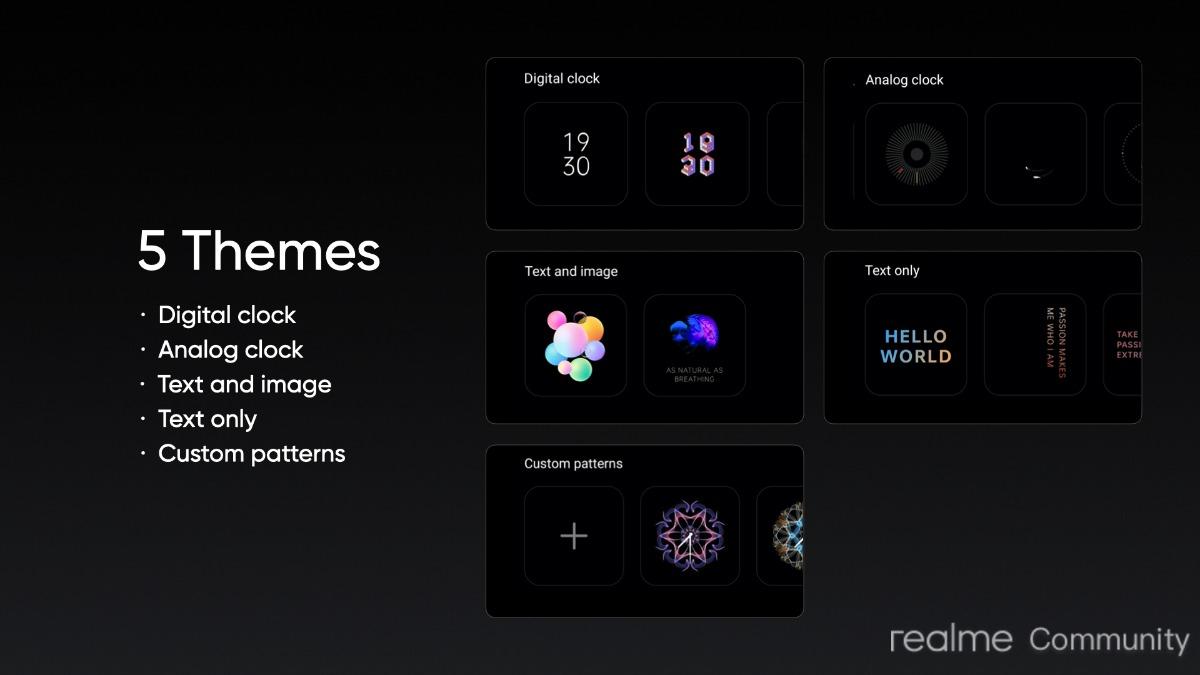 The AOD feature has also witnessed quite a few changes, with the ability to use 5 different themes being the icing on the cake. Talking about which, you could now choose from the digital clock, analog clock, text, and image, text-only, and custom patterns themes. But if the present ones don't sync with your taste, you could even create your own AOD patterns.
Improved Dark Mode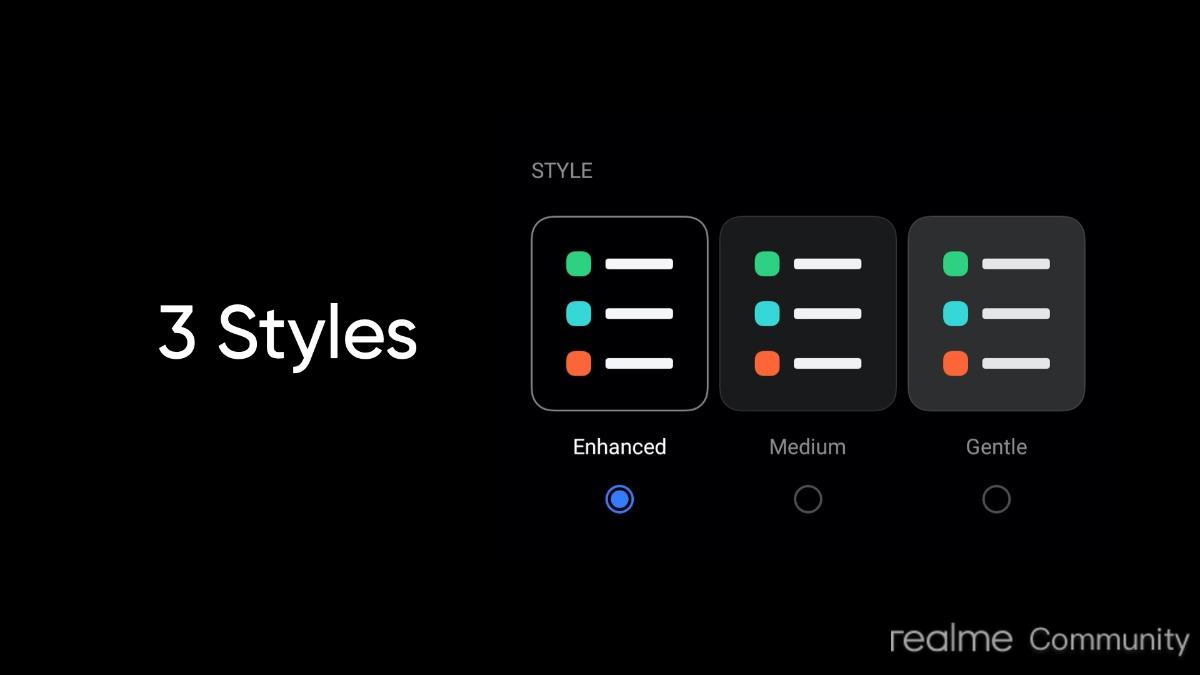 While Android 11 now allows you to schedule dark mode, Realme has taken it a step ahead. It has added three different dark mode themes including the Enhanced, Medium & Gentle. Furthermore, these themes could now automatically adjust the Contrast level of your device according to the ambient lighting conditions.
Font, Icon, and Third-Party Launchers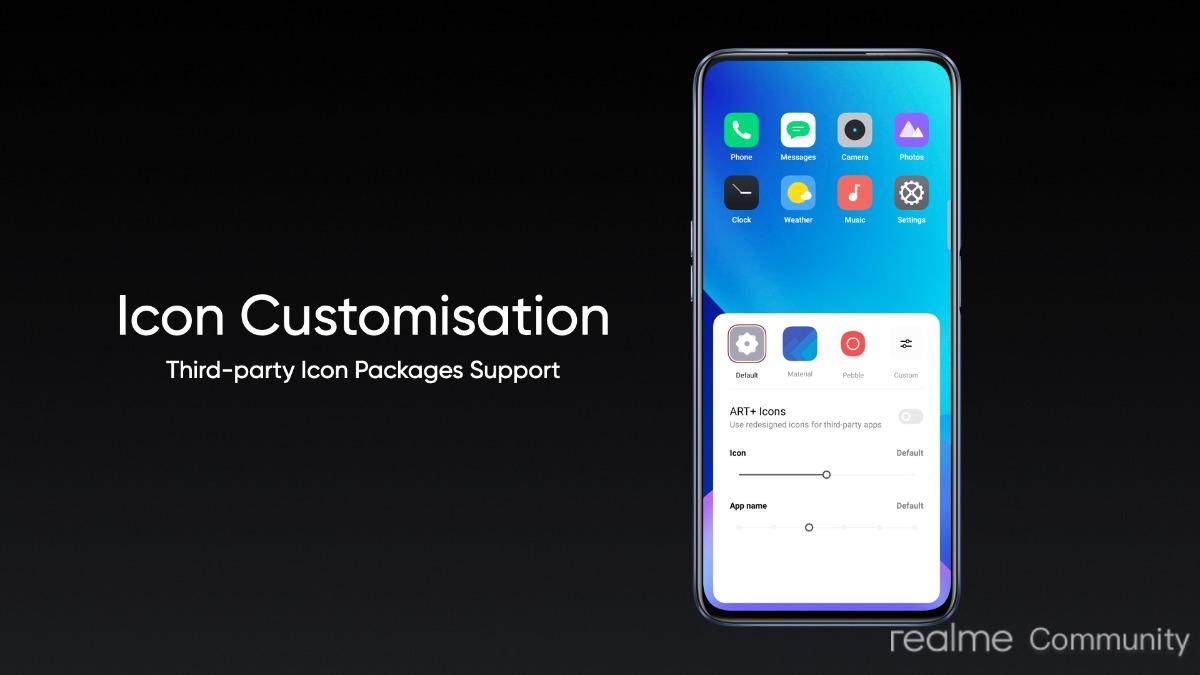 Any customization is incomplete if it doesn't allow you to tweak the font styles and icon packs. Keeping a note of the same, Realme has added support for third-party icon packs and font packages. Along the same lines, if the inbuilt launcher doesn't tick mark all your requirements, then you could easily switch to a custom launcher. With that said, let's now check out some of the Realme UI 2.0 Privacy and Security features.
Privacy and Security Features
No matter the plethora of customizations an OEM has to offer, its stronghold on the privacy and security is the most important aspect that a user looks for. In this regard, the company has further strengthened its security in the Realme UI 2.0 with the introduction of the Deep Sea Privacy Plan. This plan beholds three noteworthy features- Invisible Door, Private Space, and a Security Shield. Here is everything you need to be aware of about these feature set:
Invisible Door
There have been instances in the past that some shady apps illegally gain access to important data. But the Invisible Door will make sure that there is no unauthorized data leakage. If any app manages to gain access to your data, Door will automatically send empty data packets, thereby maintaining the integrity and safety of your private data.
Private Space
You could now hide the desired apps from the app drawer. All these hidden apps will be password protected and hence could only be accessed by the device owner.
Security Shield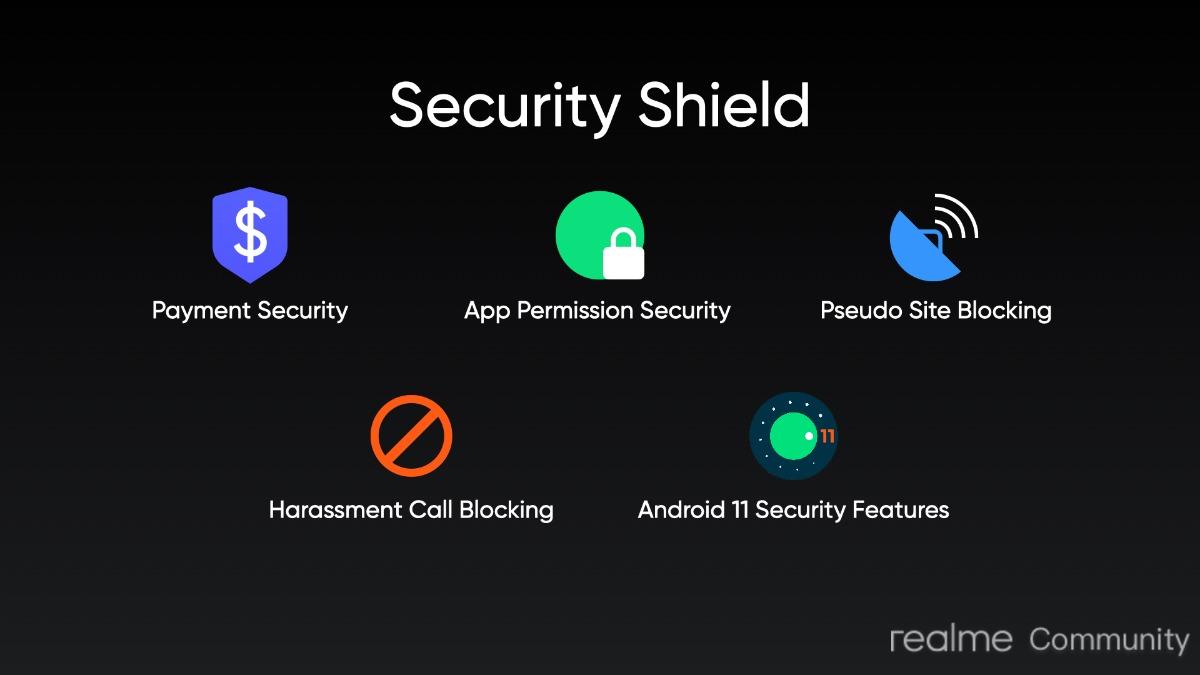 This all in one tool keeps a check on various security aspects. Providing a secure payment environment, improved app permission security, pseudo site blocking and the ability to block the pesky spam calls are some of its useful functionalities. And then it will also offer all the security improvements and enhancement that Google has incorporated in the latest Android 11. On that note, here are some Realme UI 2.0 productivity and multitasking features that deserve your attention.
Productivity & Multitasking Features
There have some major improvements when it comes to productivity and multitasking. Here are some of the numbers that you might be interested in:
Increased Speed and Improved Stability
According to the OEM, the Realme UI 2.0 has led to an almost 45% increase in System Resources Utilisation Efficiency, a 32% increase in System Speed, a 17% increase in Frame Rate Stability, and a 23.63% increase in the speed of launching an App when compared with the Realme UI.
Floating Window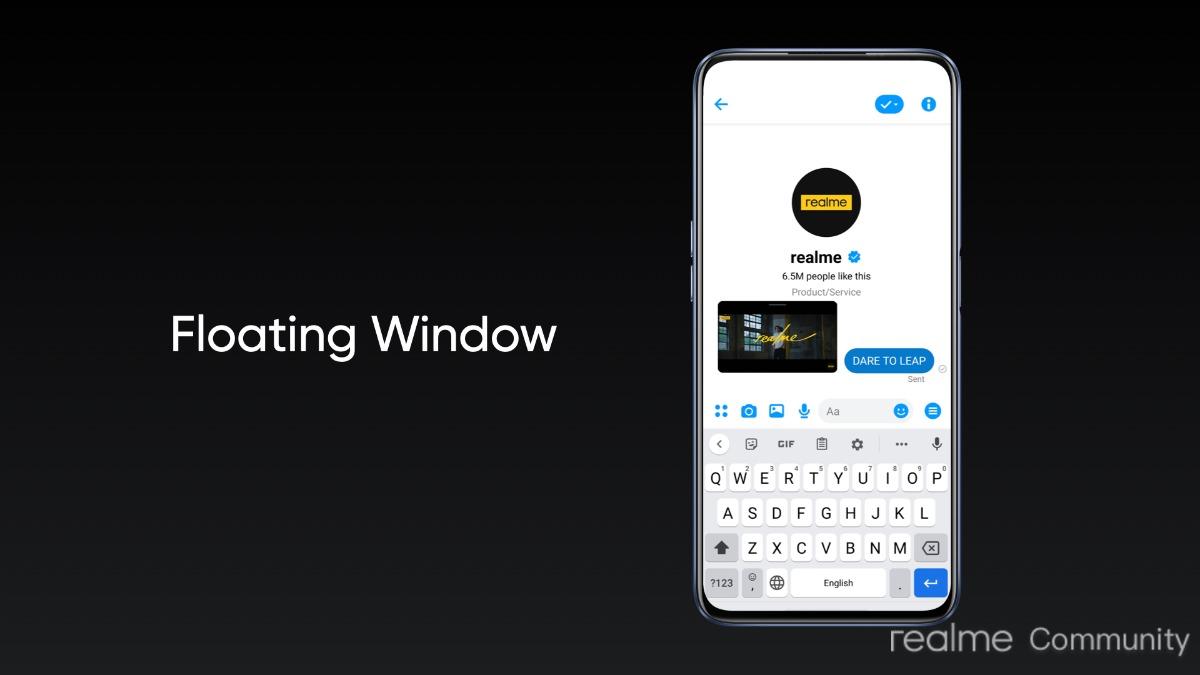 Adding more to your productivity, Realme has added the floating window feature. As the name suggests, you could place this window on top of other apps. For example, you could watch YouTube videos and at the same time chat with your friends using the messaging app opened as a floating window.
Android 11 Features in Realme UI 2.0
Apart from the Realme UI 2.0 features, the OEM has also incorporated some Android 11 features to its customized OS. Here are some of them:
New Notification Bar
Your Realme device now comes with a newly designed notification section with a minimal design interface.
Output Switcher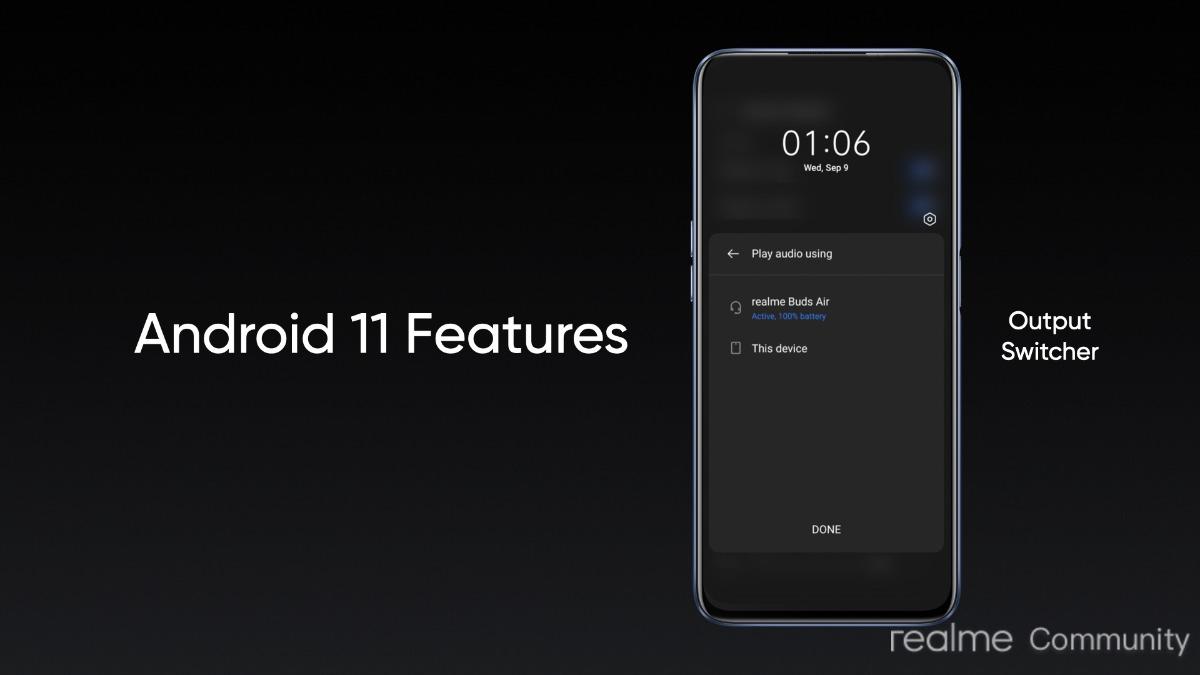 Google has moved the Media Player up to the Quick Settings section. But that's not the only change. There is now an option to change the audio source right from the media player itself. So you could easily switch the output from the phone speaker to the wireless headset or wired earphones, without the need to go to the Settings menu. Likewise, the OEM has also added this Output Switcher feature in its latest Realme UI 2.0
Digital Wellbeing and Sleep Capsule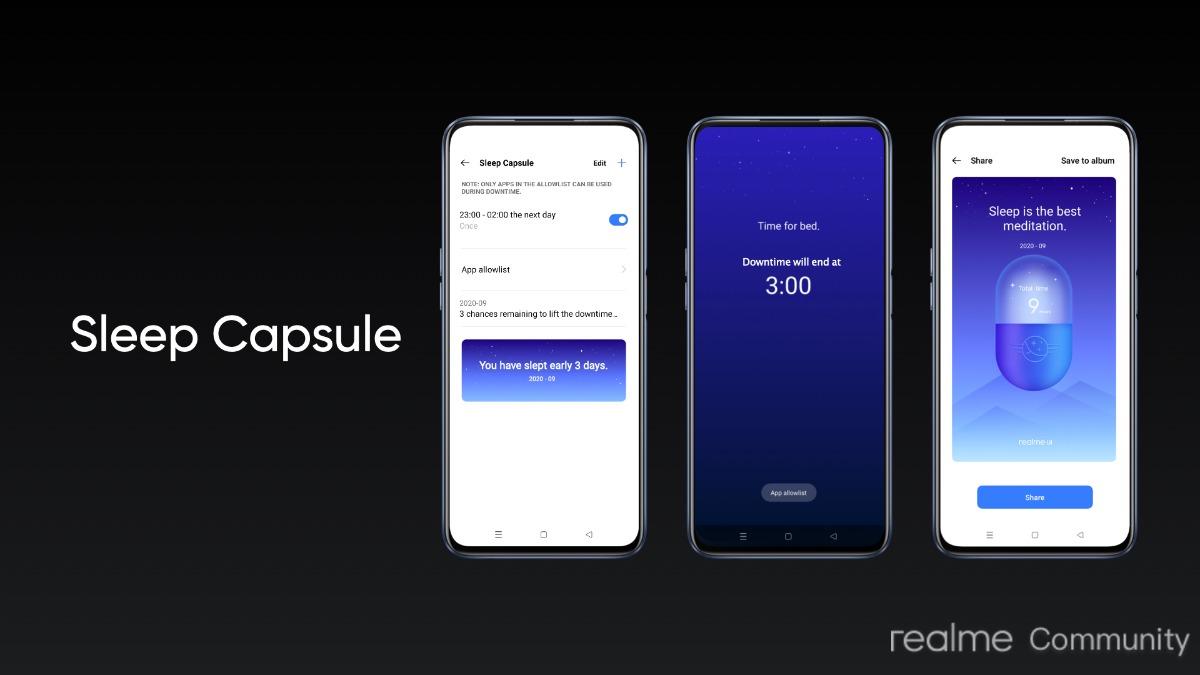 Maintaining the right balance between your digital and personal life is extremely important. In this regard, Google has already introduced features such as Digital Wellbeing and Parental Controls. Apart from these two, Realme has added another pretty nifty feature known as Sleep Capsule. This will help you in keeping a track of your daily health and sleep-cycles.
So these were some of the noteworthy Realme UI 2.0 features that we found worth discussing. Do let us know your opinions about these features in the comments section below. Along the same lines, here are some iPhone Tips and Tricks, PC tips and tricks, and Android Tips and Trick that you should check out as well.