New Update on 4 Dec 2020: Realme has started pushing the Realme UI 2.0 stable update based on Android 11 for the Realme X50 Pro model. Though the update came late a bit, it's always better late than never. Those who have already updated their handset to the latest C.16 version can now be able to receive the Android 11 update. However, it's also worth mentioning that the said update will be rolled out to a limited number of users in batches.
Therefore, it may also possible that some of the Realme X50 Pro device users can get the same update after a few weeks or so. Needless to say that the staged rollout ensures the update quality along with the stability for the users. Meanwhile, the latest update is only available for the OTA and not for the manual installation yet. So, the interested Realme X50 Pro users may have to wait further. You can check out more details here. Now, let's take a quick look at the update (RMX2076PU_11.C.16) changelog below:
Personalizations
Personalize the user interface to make it your own.
• You can now create your own wallpaper by picking colors from your photos.
• Third-party icons for apps on the home screen are now supported.
• Three Dark mode styles are available: Enhanced, medium, and gentle; wallpapers and icons can be adjusted to Dark mode, and the display contrast can be adjusted automatically to ambient light.
High Efficiency
• You can now drag text, images, or files out of a floating window or from one app to another app in Split-screen mode.
• Optimized the editing page of Smart Sidebar: Two tabs are displayed and the order of items can be customized.
System
• Added "Tone tunes": Consecutive notification tones will be linked to form a single melody.
• You can now determine a time period when Do Not Disturb is on.
• Optimized the user interfaces of Notes: New visuals are provided on the list and editing pages.
• Added weather animations to provide you with a more interesting experience.
• Optimized vibration effects for text input and gameplay.
• Optimized "Auto brightness".
Launcher
• You can now remove a folder or combine it with another one.
• Added filters for "Drawer mode": You can now filter apps by letters, install time, or usage frequency to quickly find an app.
Security and Privacy
• Added "System cloner": You can create a system clone from your main system and use different fingerprints to enter different systems.
• You can now turn "App lock" on or off in Quick Settings.
• Added "Low battery message": When your phone battery is lower than 15%, you can quickly send a message to share your location with specified people.
• More powerful SOS functions
Emergency info: You can quickly display your personal emergency info to first responders. The information can be shown even when your screen is locked.
• Optimized "Permission manager": You can now choose "Allow only once" for sensitive permissions to better protect your privacy.
Games
• Added Immersive mode which reduces disturbances while gaming so you can stay focused.
• You can change the way to summon Game Assistant.
Communications
• You can share your personal hotspot with others via a QR code.
Photos
• Added the Cloud Sync for Private Safe feature which allows you to sync the photos in your Private Safe to the cloud.
• Optimized the photo editing feature with upgraded algorithms and more markup effects and filters.
HeyTap Cloud
• You can back up your photos, documents, system settings and more, and easily migrate to a new phone.
• You can select the types of data to be backed up or restored.
Camera
• Added shortcuts to instantly share and edit photos or videos.
• Added the inertial zoom feature which makes zooming smoother during video shooting.
• Added the lens stain detection feature.
• Added the level and grid feature to help you compose videos.
Realme Lab
• Added Sleep Capsule, help you schedule downtime and secure your sleep time
Accessibility
• Added "Sound amplifier": You can amplify faint sounds in the environment and soften loud sounds when wearing earphones.
---
New Update on 25 Sep 2020: Today Realme India too started the early access recruitment for the Realme UI 2.0 beta based on Android 11 for the Realme X50 Pro. You can now be a part of the early access program for the same heading here.
---
New Update on 24 Sep 2020: Realme has started the early access recruitment for the Realme UI 2.0 Beta (Android 11) for the Realme X50 Pro and X50 Pro Player Edition in China today on Sep 24, 2020, via an announcement on its official community site.
Whereas the Realme India CEO Madhav Seth has mentioned that the official stable Realme UI 2.0 update will be started rolling out by the end of November 2020 expectedly. Now, it's also expected that the early access program won't be available for global variants.
---
New update on 9 Sep 2020: Realme has recently announced the latest Android 11 Preview for the Realme X50 Pro that will be based on Realme UI 2.0 developments. The program invites all the interested Realme X50 Pro users to join in the Android 11 beta experience in advance before releasing the stable Realme UI 2.0 update.
As mention, the program has been started on September 8, 2020, with a number of applicable seats of 100. Keep in mind that in order to become eligible for this program, the Realme X50 Pro should run on the latest software version i,e RMX2076PU_11.A.35. Realme has promised to release the official Realme UI 2.0 update roadmap for its devices, once Google publicly releases the Android 11 OS.
All the interested Realme X50 Pro users can head over to the Settings > Software Update > Tap on the Settings menu (cog icon) on the top right corner > Trial Version > Submit your details > Apply Now. For further queries and pre-requirements, you can visit the Realme Community post here.
---
New update on 1 July 2020: The Android 11 Beta 1 update for the Realme X50 Pro is now being pushed out to beta testers who registered for the update. This new update is intended for developers. On the announcement post, Realme has provided several warnings for users who're looking to install the update. One of the warnings goes as follows: "This version has different stability and performance issues on all devices, and is not suitable for daily use on mobile phones". Furthermore, to upgrade to the Android 11 Beta 1, users must first install the base version of Android 10. All your data will be erased by installing the update. So create a backup before proceeding.
---
Realme is has a good history when it comes to providing software updates for its smartphones. While the updates might take a tad longer to arrive on Realme devices, the company does ensure at least 2 years of support. And with the release of the first Android 11 beta update, several OEMs have already announced their plans for releasing the Android 11 beta update on some of their phones.
Oppo and OnePlus were one of the first Android smartphone manufacturers to share their Android 11 beta 1 update details. To add to the growing list, Realme has also announced its plans for releasing the beta update. Realme X50 Pro users will be the first ones to grab the Android 11 beta update from the company.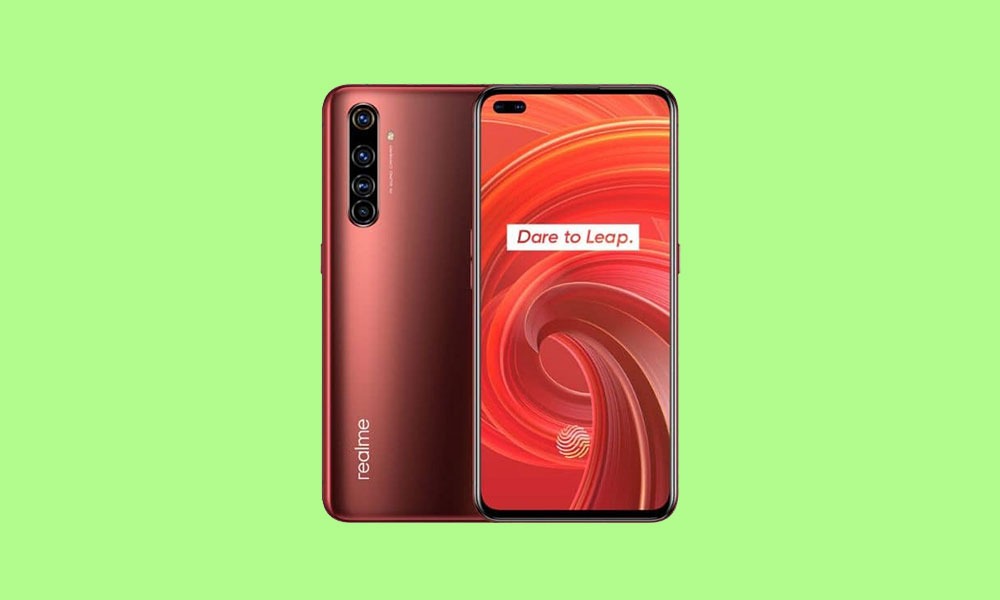 The information was shared via the official Realme Twitter account as well as CEO – Madhav Sheth. From the tweet, we can see that the Android 11 beta 1 update will be making its way over to the company's current flagship.
Ready to test @Android 11 Beta 1 on your #realmeX50Pro? #realme is bringing to you the chance to be among the first to try out #Android11.
Stay tuned! #LeapToAndroid11 pic.twitter.com/SGZreTmlg1

— realme (@realmeIndia) June 12, 2020
While there's no timeline provided in the tweet, a post on Realme Chinese Community Forum sheds more light on the details. According to the information published there, the Realme X50 Pro will get the Android 11 beta 1 update as soon as the first week of July. The X50 Pro is Realme's flagship smartphone powered by the Qualcomm Snapdragon 865 SoC. Thus, it's obvious the company choose the X50 Pro to kick off its Android 11 beta testing.
Other Realme devices will follow next with possibly the Realme X2 Pro being the next in line. We also might get to see a few new UI changes in Realme UI 2.0 with the Android 11 update. Although, we'll have to wait for an official word on the matter.