Sometimes, we tend to forget the passwords for websites we visit or the login details of our social media accounts. The good news is that if you have logged in to any of these sites on your Mac, and saved the login details to Keychain, it is possible to recover all your passwords using Keychain Access!
Keychain Access is an app in macOS that keeps a safe record of all your passwords and login data. Thus, it saves you the inconvenience of remembering all that information. In that regard, it is very much like third party password managers like LastPass, Dashlane, and 1Password. The main difference is that Keychain is cleanly integrated into many Apple devices, such as iPhone, iPad, and Mac. So now, we will show you how to recover forgotten website passwords on your Mac using Keychain Access.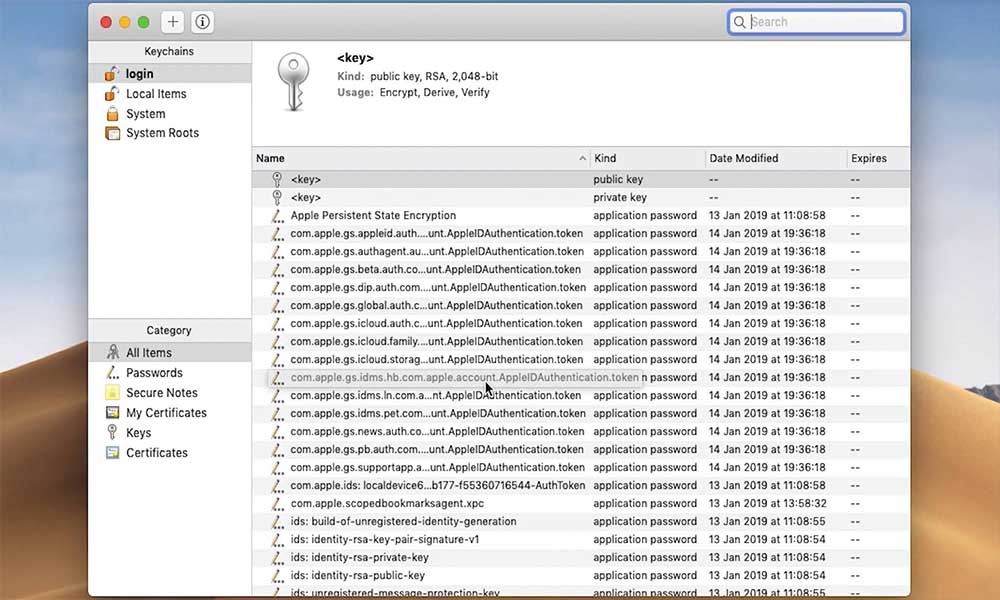 A guide to finding forgotten or lost website passwords on your Mac
Fortunately, retrieving your lost password(s) on macOS is not as difficult as you might imagine. Just follow the steps given below.
To begin, open up Spotlight Search on your Mac by clicking on the magnifying glass icon in the top right corner. You can also do by just pressing Command + Spacebar.
Type in "Keychain" in the search field and select "Keychain Access" in the search results.
When Keychain Access turns up, first ensure that "All Items" has been chosen as the category. Then proceed to narrow down the search results by typing in the required website's name in the search field at top right corner.
After you have located the required result, right-click on it and select "Get Info'.
This will lead to a new popup window opening up, containing all the important details about the login credentials you had used. The password, you will definitely notice, is hidden. You must check the "Show password" box in order to view it.
If you need, you also have the option of copying this password to the clipboard.
When asked, type in your keychain password and then select OK. This is identical to your Mac's user password, which you use to log into your system by default.
Congratulations! You have successfully managed to retrieve your lost or forgotten password on your Mac, using Keychain Access.
Additional details
Keep in mind that you can only recover your forgotten password using Keychain access if you opted to "save password" while entering your login details on that website. In case you chose "not now" or "never for this website" in Safari, Keychain will not store your password details either. However, it is easier to manage all your login information using one password, by virtue of Keychain. This is especially true because it is identical to the password you use to log into your Mac.
Apart from this, the passwords that Safari saves to Keychain are all synced with your other Apple devices, by virtue of iCloud. You can use this method for each and every version of macOS and macOS X. If you happen to prefer Terminal, you can recover lost passwords using the command line in keychain tools.
That is it for now. We hope our guide helps you successfully retrieve your lost and forgotten password(s) on your Mac. Now you can check out our Windows Guides, Gaming Guides, Social Media Guides, iPhone Guides, and Android Guides to read more. In case you have any queries or suggestions, comment down with your name along with the email ID, and we will reply shortly. Also, subscribe to our YouTube Channel to watch awesome videos on gaming and smartphone tips and tricks. Thank you.