Water Resistant devices are not a new thing, as flagship smartphones have been doing this for a few years. With an IP68 water-resistant rating, you can take your smartphone for a dive in the water for a certain amount of time. Today, we will discuss the Xiaomi Redmi Note 12 and Note 12 Pro waterproof specifications and check if these devices can withstand water damage or not. After the waterproof test, we'll let you know if these cell phones are water-resistant or not. This will also answer many questions, including but not limited to – can you take these smartphones with you when you take a bath? Your questions are fully answered in this article. Let's discuss the features of the Xiaomi Note 12 series.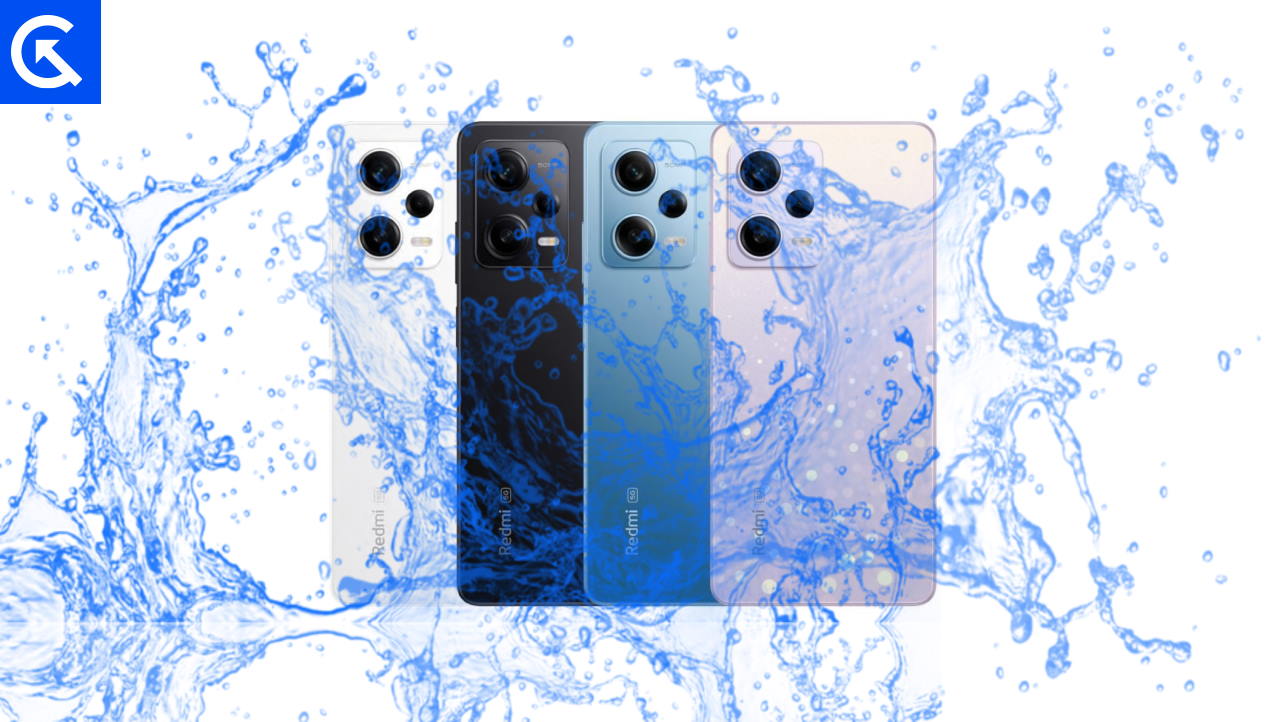 Xiaomi Redmi Note 12 and 12 Pro Waterproof Test: Will it survive under water?
The degree of resistance of a smartphone is measured using an IP rating — Ingress protection ratings, also known as IP ratings, refer to the level of protection provided by an electrical enclosure against solids and liquids. It was established by the International Electromechanical Commission (IEC), a global standardization organization.
The IP rating is denoted by two numbers. The first number denotes the resistance against the solids/dust, while the second digit is the rating against water. IP68 is the highest rating for resistance against dust and water. A lower IP rating means your smartphone is not protected from water and dust.
Xiaomi Redmi Note 12 and 12 Pro Device Specifications
Xiaomi Redmi Note series is very old, its Redmi Note 4 series was the best-selling smartphone of that year. Since then, the Note series is loaded with features. The Xiaomi Redmi Note 12 series is here, and the big question is can it survive the water test?
With a 6.67-inch screen and a 48 MP shooter at the back with 8 MP front and a 2 MP macro included. you will not be disappointed by the performance of the Snapdragon 4 Gen 1 Octa Core Processor. The Redmi Note 12 offers a 4 GB Ram with a price tag of ₹ 17,999 ($230).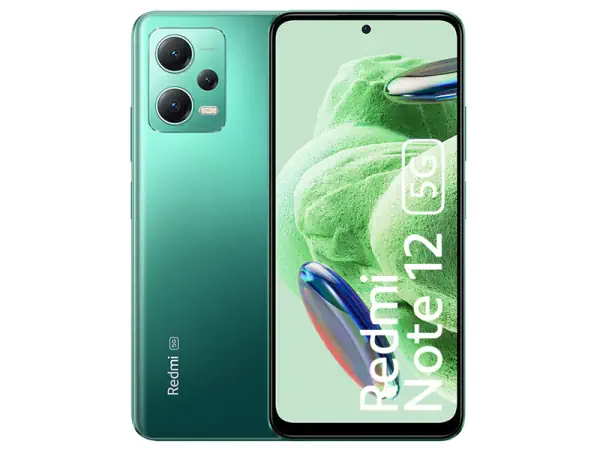 A similar gadget with the addition of 5G and improved cameras is the Redmi Note 12 Pro. The Pro version has an identical display but uses Corning Gorilla Glass 5 instead of 3, which is better. A 50 MP camera is located at the rear of the Redmi Note 12 Pro with a 2 MP macro and 8 MP front camera.
Both smartphones run on Android 13 and have an IP53 rating for water and dust. The Pro edition also has the capability to record 4K video. The phone has a MediaTek Dimensity 1080p CPU. With a price of 24,999 ($300), the Redmi Note 12 Pro is targeted at the Mid-Range market.
Are Xiaomi Redmi Note 12 and Redmi Note 12 Pro smartphones waterproof
No, Redmi note 12 and 12 Pro are not waterproof. The IP 53 rating can protect you from some dust and water splashes, but it can not be dipped in water. You can not go swimming by taking your smartphone with you. So, you have to keep your Xiaomi Redmi Note 12 and 12 Pro away from water to protect them from getting water damage.
Conclusion
So, this concludes that the Xiaomi Note 12 series is not waterproof. The IP 53 rating is ok, but it can not protect your smartphone from water. You can use a waterproof zipper to use your phone underwater, but that involves high risk. Overall these smartphones are great and have all the perks a budget and mid-range smartphone should have. If you want something stable and under budget, you can go for it.