Remnant 2 is a highly anticipated third-person action role-playing video game. Developed by Gunfire Games and published by Gearbox Publishing, Remnant 2 is a sequel to the critically acclaimed "Remnant: From the Ashes". However, despite its hype and popularity, the concern that revolves most around gamers is the "Remnant 2 Network Connection Lost" issue.
According to some gamers, while they play Remanent 2, they face a frustrating network connection loss error. This error occurs when trying to play co-op with friends. While server and connection errors are common, they can be frustrating in the middle of the game. However, worry not, as we have a list of solutions for you to fix the "Remnant 2 Network Connection Lost" error. Continue reading this article for an uninterrupted co-op adventure. Let's get started: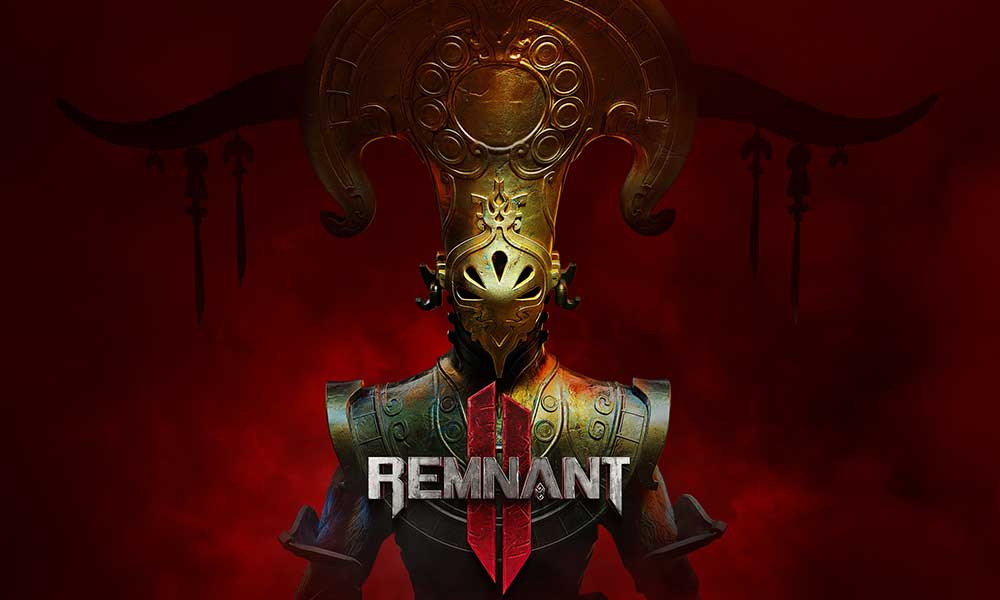 All about Remnant 2 Network Connection Lost Errors
Before we discover the fixes for the "Fix: Remnant 2 Network Connection Lost" error, let's explore some common connection errors and the reasons behind them.
Remnant 2 Network Connection Lost Error: This error typically occurs when there's an issue with either Wi-Fi, router, or modem. The said error can result in disconnecting the game.
Remnant 2 Connection Lost Error: This error typically occurs if there's either an issue with the game's server or the player's network connection.
Remnant 2 Can't Connect to Server Error: This error usually occurs if the game's server is overloaded (too many players try to run the game at a time), undergoing maintenance or is down due to some other reason.
Remnant 2 Multiplayer Connection Lost Error: This error usually occurs if there's an issue with NAT type or host migration.
Remnant 2 Keeps Disconnecting Error: This error may typically occur due to an unstable connection, rubber banding or sometimes lag. The Remnant 2 Keeps Disconnecting Error may also result in the crashing or freezing of the desktop.
Fixes for Remnant 2 Network Connection Lost
In this guide, we will troubleshoot the network connection lost issue while playing the Remnant 2 on your computer.
Fix 1: Check your Internet Connection
Start with checking your Internet connection and ensure it is functioning smoothly. A stable, uninterrupted internet connection is important for games like Remnant 2 to work nicely. Start with such quick workarounds before you move to technical or more intense fixes.
Fix 2: Restart Your Computer
Simply restart your computer to resolve software conflicts or temporary glitches (if any). The restart process helps eliminate minor technical glitches and keeps the system running smoothly.
Fix 3: Verify Remnant 2 Server Status
It is important to ensure that the Remnant 2 servers are operational, or you may end up with a Network connection loss or similar issues. At times, server instability, server maintenance, and DDoS attacks are the reasons for interrupting the gameplay.
Fix 4: Check Your System Requirements
Before you start playing the Remnant 2, make sure your device meets the minimum system requirements to run the game smoothly. Sometimes when the devices fall insufficient for System Requirements, you may end up getting some or the other error.
Remnant 2 Minimum System Requirement:
OS: Windows 10.
Processor: Intel Core i5-7600 / AMD Ryzen 5 2600.
Memory: 16 GB RAM.
Graphics: GeForce GTX 1650 / AMD Radeon RX 590.
Storage: 80 GB available space.
FIX 5: Verify the Game Files

Gamers who are playing Remnant 2 on Steam must verify the integrity of the game files when facing Network Connection Lost or similar errors. All you need to do is,
Go to your Steam Library, right-click on Remnant 2, and then navigate to Properties -> Local Files -> Verify Integrity of Game Files.
Steam will further check the game files for any discrepancies. In case of any missing or corrupt files, Steam will automatically download them.
Once done with that, just restart your system and launch the game again. You may no longer face the said error now.
Fix 6: Update Your Graphics Card Driver
Download and install the latest driver for your specific graphics card model to check if it helps. To do so, you will need to visit the official website of your graphics card manufacturer and download only the correct file.
Fix 7: Disable Your Firewall or Antivirus Software
Consider disabling your Antivirus Software or Firewall temporarily and check whether it helps or not. At times, such security software tends to block access to certain games or even game features. However, this is a temporary workaround only since disabling Antivirus Software or Firewall permanently or for a long time isn't recommended.
Or you may also Whitelist Remnant 2 in your Antivirus and Firewall Apps. Doing so will keep the third-party software from interfering when the game tries to connect to the servers.
Fix 8: Restart Your Network Device
Poor network performance can sometimes be a result of some issues with your device network. To resolve this, all you need to do is, restart your device network by the steps given below:
Firstly, Turn Off your Router and then unplug it from the socket (electricity).
Let the Router sit unplugged for around 2 to 5 minutes, then plug it back in and turn it On.
FIX 9: Port Forward Your Router for Remnant 2
Another workaround suggests users do some Port Forwarding.
Port forwarding is basically a networking technique that enables connections between computers or services in private networks and other public or private computers or services over the internet.
In case when users are facing Remnant 2 Network Connection Lost while co-playing, Port Forwarding may help.
FIX 10: Release and Renew your IP & Flush your DNS
If none of the above fixes helps, try to release and renew your IP & Flush your DNS. This fix, however, is slightly more technical and thus would require some extra focus and work.
Follow the steps given below:
Firstly, launch the Command Prompt screen by typing CMD in the search box and make sure you Run it as Administrator.
Now on the Command Prompt screen, type ipconfig /release and press Enter. Here you need to wait for a few seconds for the IP address to release a reply.
Now again, on the Command Prompt window, type ipconfig /renew and press Enter. Again, wait for a few seconds.'
Further, ipconfig /flushdns, press Enter and close the command prompt.
Wrapping up…
These were the 10 fixes for the "Remnant 2 Network Connection Lost" error. Start by following the basic workarounds before you jump into technical fixes. Anyway, we hope the information above will help you.