If you are an Android user, you might have been now exposed to a whole bunch of bloatware apps that tend to clog your system. Typically these apps come preinstalled on your Android phone and are the handiwork of your Smartphone manufacturer.  More often than not they include a host of apps like news readers, browsers, optimizer tools etc. which you may scantly need.
Not only they occupy space on your system, but some of them may also be resource intensive and are better removed from your phone. In this article, we look at removing bloatware with or without root access. The method of removing bloatware is very easy and can be achieved within a few simple steps.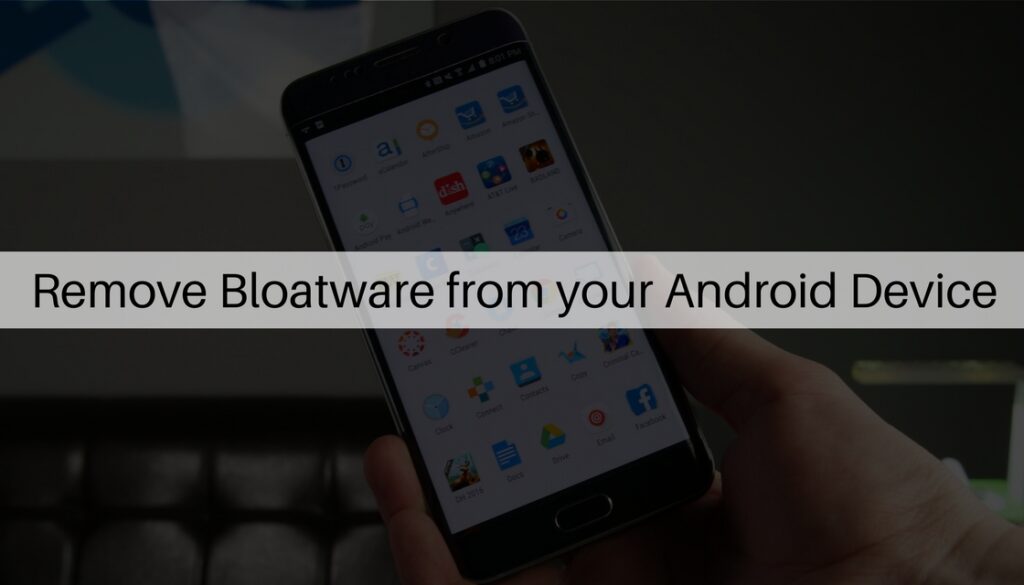 Steps to Remove Bloatware Apps in Non-Rooted Android Device
Removing or disabling on a new device is much easy. There are few stock apps which are of no use and it's good to get them removed from the device. So here is the guide you can follow-
Step 1: First of all just enable developer option by
Go to Settings-> About Phone->Build Number (tap on the build number couple of times activating the developer options)
Step 2: With it you will see developer option in the settings, tap on it and scroll it down to enable USB debugging.
Step 3: Download and install debloater in your PC which will permit you to remove system app
Step 4: Now with the help of a USB cable connect your android device with your PC.
Step 5: Once the device gets detected, scan the system apps that need to be installed on your device and tick those ones which need to be removed.
Step 6: Just tap on the apply button, the unwanted apps will be removed from your device from consuming unnecessary memory.
Step 7: And it's done!
If you ever wish to run these apps again in future just un-tick these apps and you will access them again.
Removing Bloatware apps in the Rooted android
Step 1: First of all root your device,
Step 2: Now go to the play store and search for system app remover – System App Entferner (Root)
Step 3:  Download and Install the app and open the app in your device, select the option 'System App' from there
Step 4: Tapping on system app make you can see the list of apps, from there tick on the apps you want to uninstall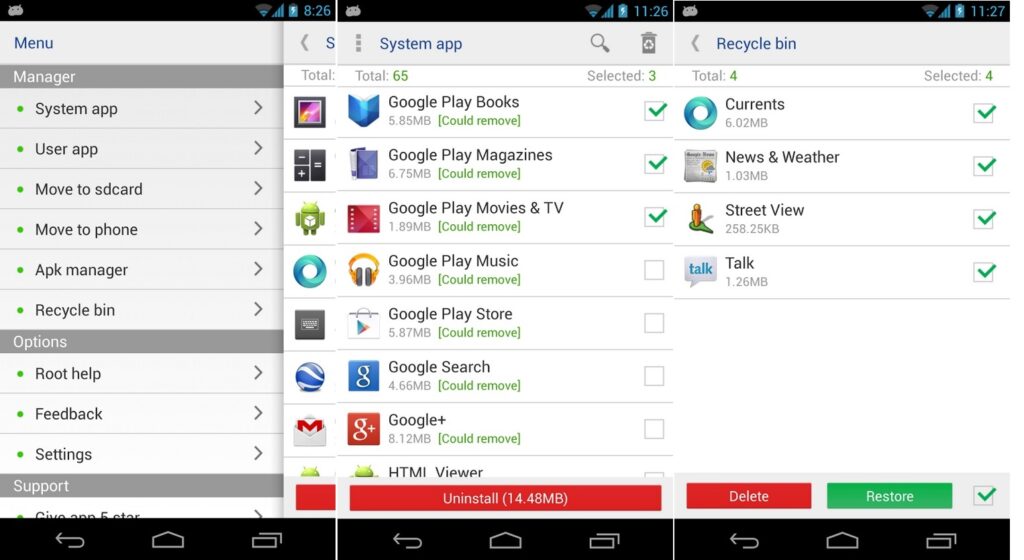 Step 5: That's it and now bloatware will be removed from your device.
Once you are done with any of these process apps taking unnecessary space in your device will be disabled completely. Neither you will find them in the menu nor won't they run in the background too.  It is recommended to restart the device once the removed apps icons disappear completely from the menu bar. Hope it helps!
In case you have any related query drop a comment to us.