CCSDK.exe is known to cause numerous error messages and pop-ups, all while you are trying to work. messages like-
CCSDK.exe has stopped working. Windows is checking for a solution to the problem… (Windows 10, 8, 7)
CCSDK has stopped working. A problem caused the program to stop working correctly. Windows will close the program and notify you if a solution is available. (Windows 10, 8, 7) And many more.
CCSDK is also a cause of al lot of system latency and slows down your PC. So is it even useful to have this application installed on our computer? Do we need it? How to remove CCSDK.exe from my PC? If we delete it, then can our devices function properly without it? And most importantly, what are the plus sides of getting rid of it?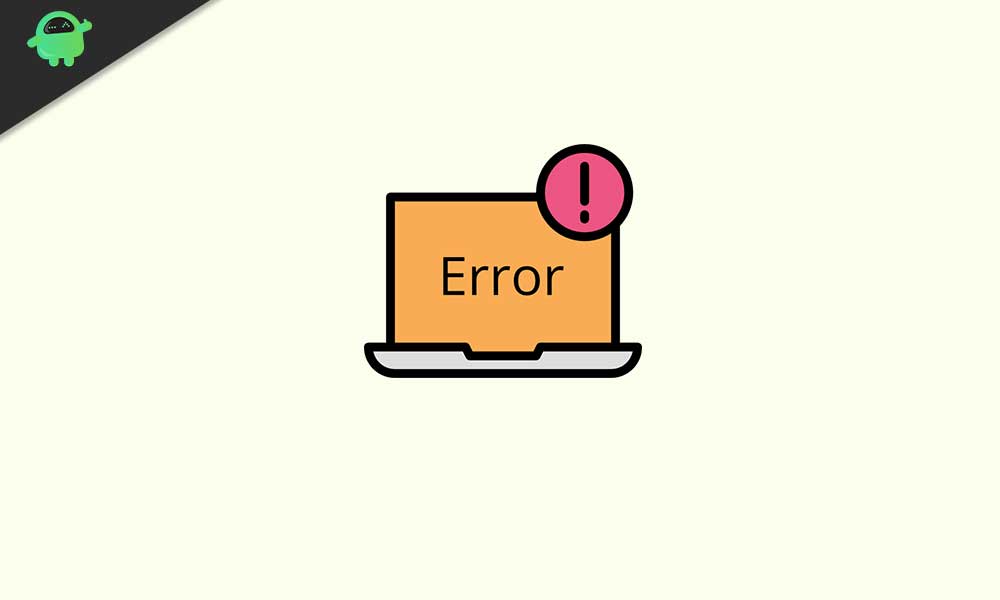 What is CCSDK.exe?
Well, for starters, CCSDK stands for Customer Engagement Services. It isn't any "inbuilt Windows Application." Neither is it essential to the functioning of your PC. It is, in the simplest possible terms, a Bloatware. Bloatware is an unwanted software included in the device by the manufacturer, in this case, Lenovo. Almost all Lenovo devices tent to have CCSDK installed on them in the beginning.
But that just the beginning of the problem. Because CCSDK isn't just annoying useless bloatware, what's worrying is its capabilities. CCSDK has the ability to monitor other applications and so is highly prone to malware attacks.
In fact, many malware disguises themselves as CCSDK to collect data from your computer. It can also be used to connect to the internet and LAN via ports. It is for all these reasons that the Windows Report Team has recommended that you should get rid of CCSDK as soon as you can.
How to Remove CCDSK.exe from my PC
So now that we know that our system doesn't need CCSDK.exe to function properly and we are way better of without it let's get to the task of removing it from our devices. But the task may not be as easy as most of us might think.
Unlike the Inbuilt Windows Softwares, you cannot delete CCDSK the Windows and only in the Task Manager. And even after deleting it from there, one has to take extra measures to revert the damages done to your device.
Also read: What is Ryuk ransomware? How To Protect Your PC From It?
So if you want to remove CCSDK.exe from your PC to increase its performance and overall privacy, follow this step by step guide-
Deleting CCSDK.exe from the Control Panel
Step 1: Click on Start>Search Control Panel.
Step 2: Open the Programs section > click on Programs and Features or click Uninstall a Program.
Step 3: Now, a list of all installed programs on your PC will appear > search for CCSDK Customer Engagement Service.

Step 4: After you have located CCSDK > click on it to uninstall the program.
Step 5: Click Uninstall at the top of the window > follow through to uninstall the program.
As we told you previously, this is a very thorough data collection software and avoids deletion. There might be traces of it still left on your device. Now we will check if CCSDK is completely removed from our system.
Confirming that CCSDK is deleted
After uninstalling, restart your computer. Then follow these steps to check if CCSDK is gone from your device-
Click on Start> Search Windows Explorer and search for the folder of CCSDK in C:\Program Files.
Now we will check Registry for remnants of CCSDK.
Open Start> Search "Regedit", then look under "HKEY_LOCAL_MACHINE" > "Software" for CCSDK or the name of the producer.
Always keep in mind that only a computer professional should ever directly delete entries in the Windows Registry.
But if you are not a professional, then you can delete these remains of CCSDK by downloading other third-party uninstaller software. These software setups a recovery point that your system can return to if anything goes wrong, so there is much less risk.
If you follow the steps, correctly you have completed the first step in removing CCSDK.exe from your PC. Now it's time to restore the performance of your PC, which might have been affected by the malware and whatnot.
Getting Rid of Potential Malware
To do this, you can use literally any of the software available online, or you can use anti-malware software which you have installed on your device. If you don't want to use any third-party software, you can use Windows's inbuilt anti-virus software, Windows Defender. Follow these steps-
Step 1: Click on Start. Now open Search > type "defender".
Step 2: Double-click Windows Defender > a window will appear.
Step 3: From the left portion of the window, click on the Shield button.
Step 4: Now, from the list of actions, click on the Advanced Scan button.
Step 5: Next, Click on the Full Scan option. This will run a complete malware scan of your system.
Now that we've got rid of the unwanted malware, we need to make sure that all our other useful system files are in order to make our system run smoothly.
Performing a System Files Check
This process is necessary to make sure your system has all the files in order to restore its performance.
Step 1: Click on Start. Now open Search > type "cmd".
Step 2: Right-click on the Command Prompt option and from the dropdown menu > Click Run as an Administrator.
Step 3: Type "scannow" without spaces and press enter.

It will take a while to scan your files > after the scan is complete, Restart your PC.
There you have it, you have successfully uninstalled CCSDK.exe from your device and gotten rid of all it's attributes. You will surely notice a performance boost in the overall functionality of your device, and goodbye to all those error messages. But more importantly, your device's safety has also been greatly enhanced.
Conclusion
Following this guide, you can successfully remove CCSDK.exe from your PC. But there are a number of different malware, bloatware, and other such applications that we should be on the lookout for.
To add an extra layer of security, we should keep our Windows up to date, as it might have the latest fix for our problems.