You might face the Factory Reset Protection (FRP) lock while resetting you Xiaomi Device. Go through the whole article and learn what FRP lock is and how to remove FRP lock from any Xiaomi device.
FRP lock basically happens when the system assumes that the authorization of the device is being changed. This basically locks you out of your device and asks you to verifies the last Google account used in that device.
But for some odd reasons, you couldn't verify the authenticity of the device and account. Then the device will only open at the service center or by installing a new firmware via PC. But you don't want to go to the service center and spend your penny, or you don't have PC with you, then follow the article to Remove FRP Lock from any Xiaomi Device.
What is FRP Lock?
'FRP' known for the term "Factory Reset Protection." It's a security measure taken by Google for Android platforms and devices running on the Android 5.1 Lollipop or above version. This functionality gets activated once you sign in to a Google Account on your Android device. And once it is activated, it will prevent you from using the phone until you enter the previous Google Account Credentials. It will remain the same as well even after doing the factory data reset. So, if you have the previous account details, then you're good to go. Otherwise, you have to bypass the FRP lock via SP Flash Tool by tweaking some internal files.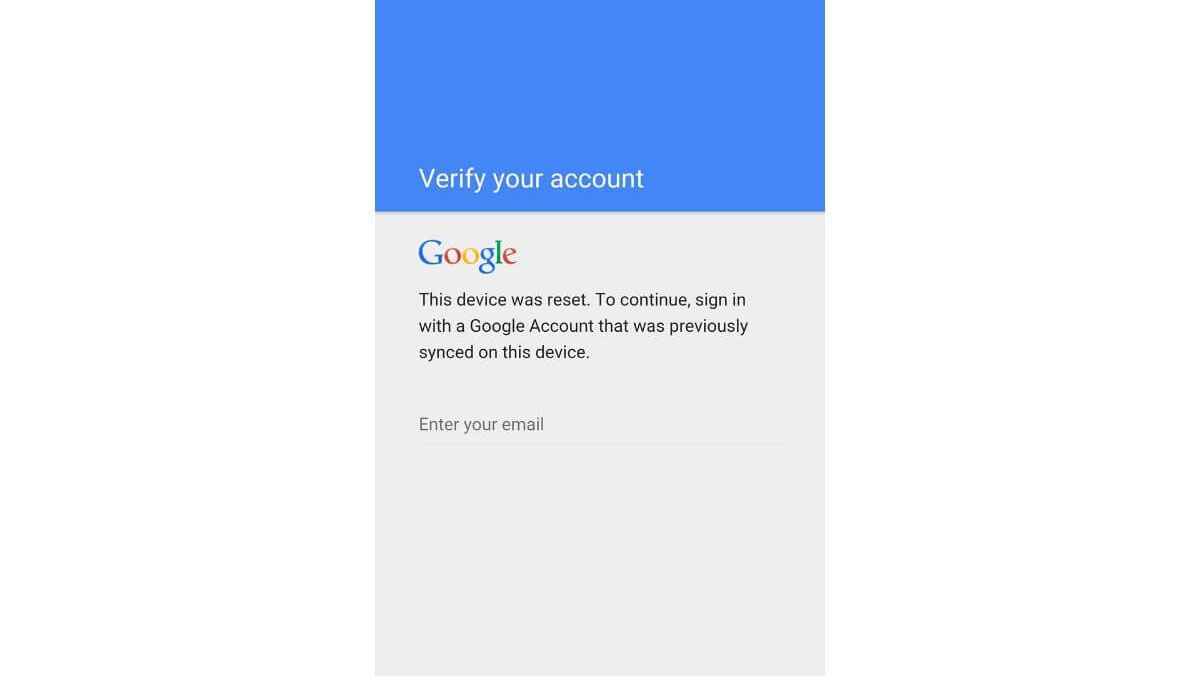 Method 1: Remove FRP Lock from Any Xiaomi Device
We will be showing you how to completely remove the FRP lock from any Xiaomi device. I have divided the tutorial into two different sections so that you easily follow the steps.
Step 1: Open Browser on your Xiaomi Device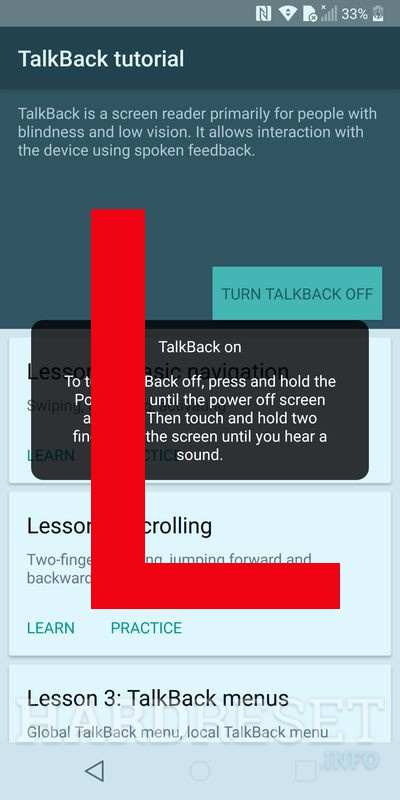 Now, in order to bypass FRP on Xiaomi Devices, you need to follow these steps carefully:
First of all, turn on the wifi and connect it to your wifi SSID.

Now, go back to the WELCOME screen on your Xiaomi device.

Long tap with your two fingers for a few seconds.

You should now see a Talkback Tutorial Screen. Here, draw a big

L

and then double-tap on the

Pause Feedback

button.

Now, double-tap on the

OK

button to suspend the talkback.

On the next screen, tap on

Help & Feedback

.

Here, tap on the

Search Icon

.

Type

Voice

in the search bar and then select

Voice

from the list.

Now, tap on

getting Start with Voice Access

.

Tap on the

Youtube Video play

icon.

Now, it's time to tap on

Share Arrow

.

Tap on the

3 dots icon

.

Now, tap on the

YouTube Video

and drag it down.

Here tap on the

3 Dots Icon

on the top right corner and select the

Terms & Privacy Policy

Option.

This will open the Terms & Privacy Policy page in Google Chrome or Stock Xiaomi Browser.
This was the first step to open a browser without completing the phone's initial setup. And you have successfully done it. Now proceed to the next step by following the below steps.
Step 2: Install Google Account Manager and Bypass FRP APK
After opening the browser, Open Get Droid Tips and look for Google Account Manager APK
Open the thread and download the Google Account Manager APK v8.0 or v8.1 file.
Install the apk file and install it.
Note
While installing the apk file, the system might ask you to allow installation from Unknown Source. Do it accordingly.
Again install the BYPASS FRP Apk found here and install it
After installation, open the app.
In the app, tap on 1st option and select Browser sign-in option.
A new page will open, tap on the three dots, and select the only option there.
Now you will see the Google Sign in Page. Sign in with your Google account.
After sign-in, the window will automatically be closed and return you to the app you previously installed.
Now long-press the power button the reboot the device.
While rebooting, you will be sent to the Add Network menu, but with the language you selected previously.
Just hit the back button and select your preferred language and complete the setup.
That is all you have successfully removed the FRP lock from your Xiaomi device, and in the future, you will never face the FTP lock issue again.
Method 2: Remove FRP Lock on Xiaomi device using Miracle Tool
If you have unfortunately forgotten your Mi account login credentials, then don't worry. Because with this new Miracle box trick, you can easily unlock the Mi account and remove FRP lock on your Xiaomi device. Today in this tutorial, we are going to help you to remove MI Account FRP Lock on the Xiaomi device using Miracle Tool. So let's get started.
What is Miracle Box/Tool
To unlock or to operate on any smartphone, we need to use several tools. Miracle Box is one of these tools which help us to access and modify some of the internal files of a smartphone's firmware. You can easily update or install new firmware, change IMEI numbers, restore a backup, etc. using Miracle Box. Today we will earn how to use this Miracle box to remove FRP lock from your Xiaomi device.
Also read: How to improve battery life and Reduce idle drain on Asus ZenFone Max Pro M1
Pre-requisite
For this trick to work, you need to have the following products/software:
Miracle 2.58 With Loader – You can download it here
EDL cable (

optional

) – you can buy it from any local mobile repair shop. If you can't, make it at home by watching youtube tutorials.
Familiar with Windows Device Manager – Its a tool in control panel to check the connected devices and drivers.
Disable Antivirus/windows defender – Please disable any antivirus/antimalware programs for this trick to work successfully.
Unlock Bootloader – Otherwise, Mi flash tool will show errors.
Be sure to follow all the steps carefully. Also, be sure that by operating on your device will void the warranty of your device.
At GetDroidTips, We will not be held responsible for any kind of damage occurred to your device while following this Guide. Do it at your own risk.
Step 1: Boot Into EDL Mode
This is a complex step in this trick, so make sure to follow all the steps carefully. There are two methods to boot into EDL mode. One is with using test points and the other is with EDL cable. If you're not technically professional, then we recommend you to skip the hassle and buy an EDL cable from the market.
Also read: Download Qualcomm Smartphone Write IMEI Tool – Repair IMEI number
Using Test points: (for technicians)
Open the back cover of your Xiaomi device. Here we are using Redmi 5A as an example. Fine the battery terminals and remove them. After that, shot the test points using a copper wire or pin connector.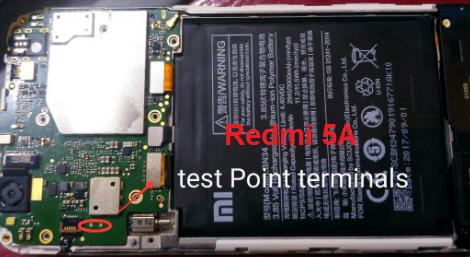 While shorting test points, connect the phone with pc via a normal USB cable.
As soon as you will connect the device with pc, Qualcomm HS-USB QDLoader 9008 Port will reflect in the device manager window. If it doesn't appear then you need to repeat the steps again until it gets detected in your computer.
Also read: Download Latest Infinix Note 5 Stylus USB Drivers | MediaTek Driver | and More
Using EDL cable: (for new users)
If you're not technically sound and do not understand the concepts of test point then it's not a problem. To make this process easy, you can buy an EDL cable from your local smartphone market. With this cable, you don't need to go through the hassle of opening your device and connecting PIN points. We recommend users to use EDL cable for this process because it is easy to use and error free.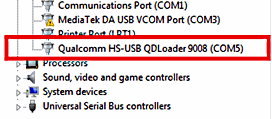 Connect your device with the EDL cable. Keep pressing the EDL cable button for 8-10 seconds and then release the button. After that, you will be able to see the "Qualcomm HS-USB Qdloader" in the device manager window. If it doesn't appear then you need to repeat the steps again until it gets detected in your computer.
Step 2: Bypass Mi Account FRP lock Using Miracle 2.58
If you're done with step 1 then it's a good news because the hard part is over. Now you can easily remove FRP lock from your Xiaomi device using Miracle Box tool.
Also read: How to Fix OnePlus 6T Sound Problems
1. Open Miracle software in administrator mode. When the tool loads, click on the "Qualcomm" tab

2. Click on extras and choose the same port as shown in the device manager. Then select the device model.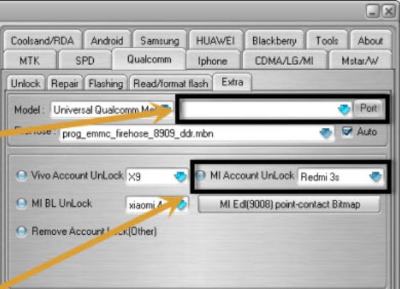 3. Click on the "Start" button and wait for the tool to Unlock Mi account & FRP lock.

After the process is finished, you can restart your device. sometimes, it takes longer to boot after removing FRP lock. So keep patience while restarting your device.
From the steps discussed above, you may have had an answer to "What is FRP lock and how to remove FRP Lock from any Xiaomi Device".
Do you own a Xiaomi or any Android device and need these types of simple tutorials? Then stay tunned to GetDroidTips' Android Tips & Tricks column.
If you have any queries regarding this, the comment section always available for you.