Android 11 is currently available in its beta stage for a few devices such as the Google Pixel models and the OnePlus 8 series. This new beta update brings a host of new features that were not present in the early developer preview builds for Android 11. One of the most noticeable UI changes with Android 11 is present in the power menu.
Users will now see the smart home toggles right from the power menu. This makes it a lot easier to control your smart home appliances without having to launch dedicated applications. On the flip side, this makes the power menu crowded and you might accidentally switch on or off a smart device. Moreover, if you do not own any smart home accessories or appliances this feature may be redundant for you. Thankfully, these smart home toggles on Android 11 can be turned off. In this guide, we'll be showing you the steps to remove the smart home toggles from Android 11's power menu.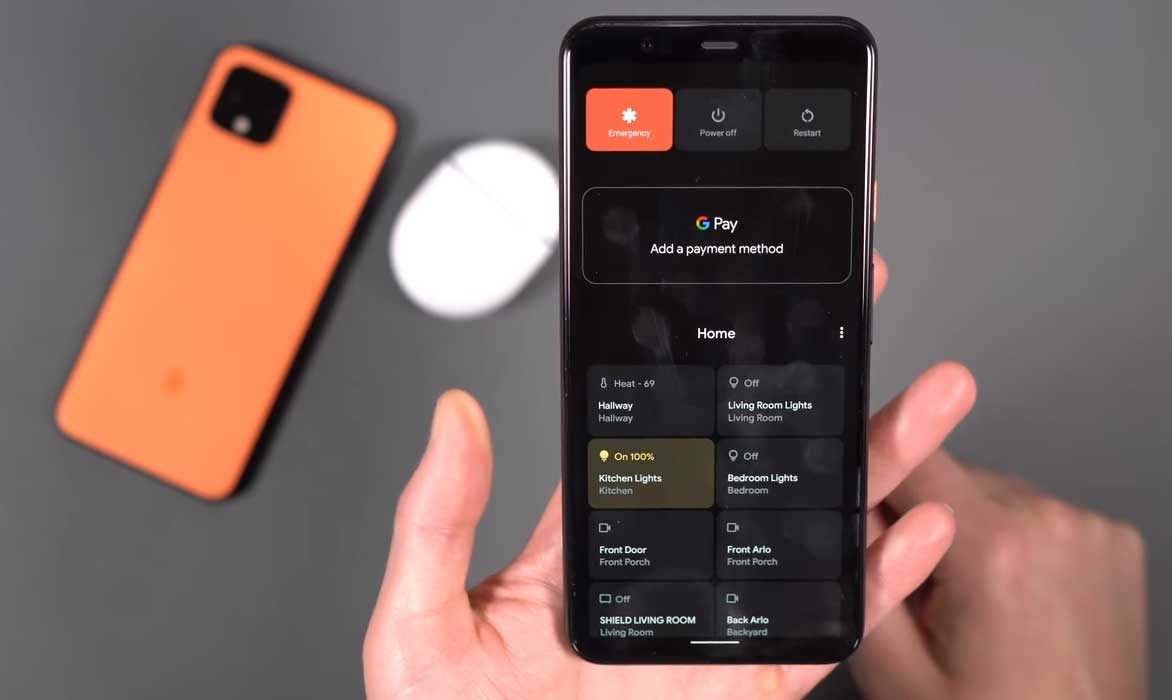 How to Remove Smart Home Toggles
The settings to turn off the Smart Home toggles in the power menu are hidden deep behind a few pages. Therefore, follow the steps below to turn off the feature.
Go to the Settings menu on your device.
Then, tap on the System option.
From the list of settings, select Gestures and then select Power menu.
Now tap on Device controls and toggle off the Show device controls option.
After you toggle off the Show device controls option, you will no longer see the smart home toggles when you are in the Power Menu. If at some point you want to enable the feature again, simply follow the steps above. And instead of turning off the Show device controls option, you need to enable it.