The basic purpose of a smartphone is to let the user communicate with another user. For that user make use of a network SIM card. However, due to the increase in the number of smartphone users, we often experience congestion in the network and in that case resetting the network settings is a pretty handy way to reset the network without the need of formatting the phone. And in this post, we will guide you on how to reset network settings.
This trick will also help you to fix the WiFi or Bluetooth connection settings when you come across a certain network drop. Moreover, you might have some friends that would have advised you to reset the network settings, but not what happens after you reset the network on your smartphone. In this post, we will give you a complete guide on what is reset network settings and how does it help in that matter. So, that being said, let us get straight into the article itself: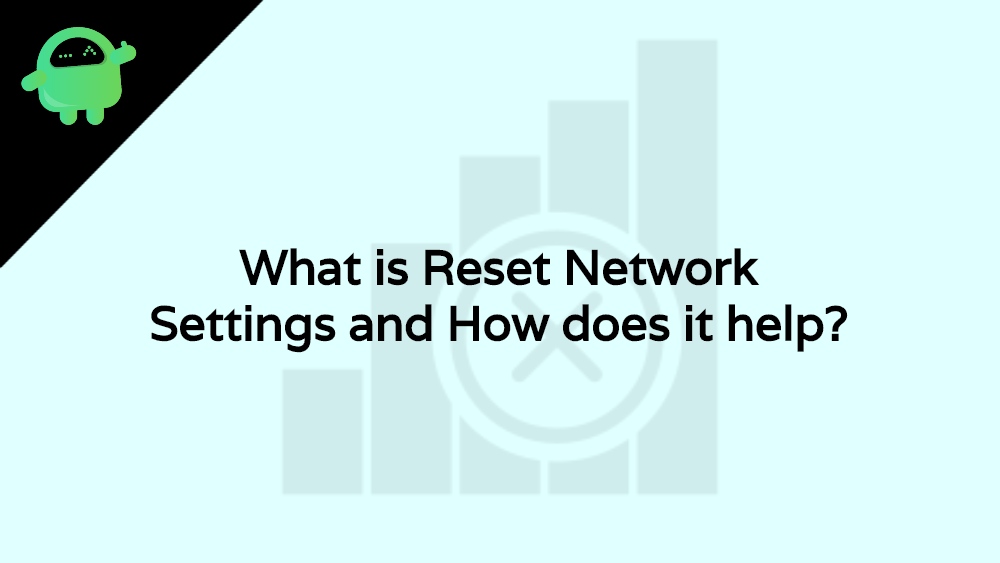 What is Reset Network Settings?
This is pretty straight forward to understand. Like you reset your phone and it brings back your smartphone to the original state, i.e. you unbox your phone and boot it up for the first time, the same is in the case when you reset network settings. Once you reset the network settings on your device, it brings back all the original settings on your phone. Moreover, this fix will remove all of your paired Bluetooth devices, connected WiFi networks, VPN or even mobile connections.
All the passwords, Bluetooth connections, cellular settings, VPN settings, mobile data connection settings, etc. will be removed once you reset network on your Android device. However, there are certain things that are not lost when you reset and they are all photos, videos, files, documents, and all of your personal data is safe and does not get deleted from your Android or iOS device.
Why it is important to Reset Network Settings?
We have explained in detail what is network resettings in the above section. However, the main purpose of users to reset the network is that when nothing else is getting the trick done and you are still facing connectivity problems either with your WiFi, mobile connection, Bluetooth, etc on your Android or iPhone device then, as the last resort you can perform a reset.
Warning!
Before we begin with this guide, I would strongly recommend you to create a backup of your device storage and all your files stored on your device. Although nothing will get wiped off from your device but, you can save the passwords and other important data related to your connections in case you do not remember them. Moreover, it is advised to follow the steps mentioned in this post very carefully to avoid any damage to your device. If anything goes wrong the author or GetDroidTips are not responsible for it.
Steps to Reset Network Settings
For Android:
Head over to Settings > Network & Internet.
Then tap on the 3-dot icon and select Network settings reset > Reset settings.
<OR>
Go to Settings>>System>>Reset Options>>Reset WiFi, mobile & Bluetooth.
<OR>
Sometimes the Reset options are under the Backup & Reset settings. Head over to Settings>> Backup & reset>> Network Settings Reset>> Reset settings.
For iOS
Go to Settings>> General.
Tap on Reset>>Reset Network Settings.
You might get a prompt asking for your password. Enter your password.
Confirm and that's it!
Conclusion
So, there you have it from my side in this post. I hope you guys liked this post and were able to fix the network on your Android or iOS smartphone. Let us know in the comments if you were able to fix the network-related issues on your phone using the above method or not. Until the next post…Cheers!