What to do if you forgot your Windows 10 password? Although all of your precious data like photos, videos and documents remain safe on your hard drive, a forgotten password can prevent you from gaining access to it. If you get in the habit of making regular backups, a system restore should be a relatively quick and painless method to remove a forgotten password. If you haven't got into the habit yet, it's nearly impossible to reset the password without third-party software.
One of the best Windows password recovery tools is PCUnlocker, which can bypass and reset your forgotten local account password, convert your Microsoft account to a local user, and create a brand new admin account. Check out the quick tutorial below to see just how easy it is to reset lost Windows 10 password using PCUnlocker.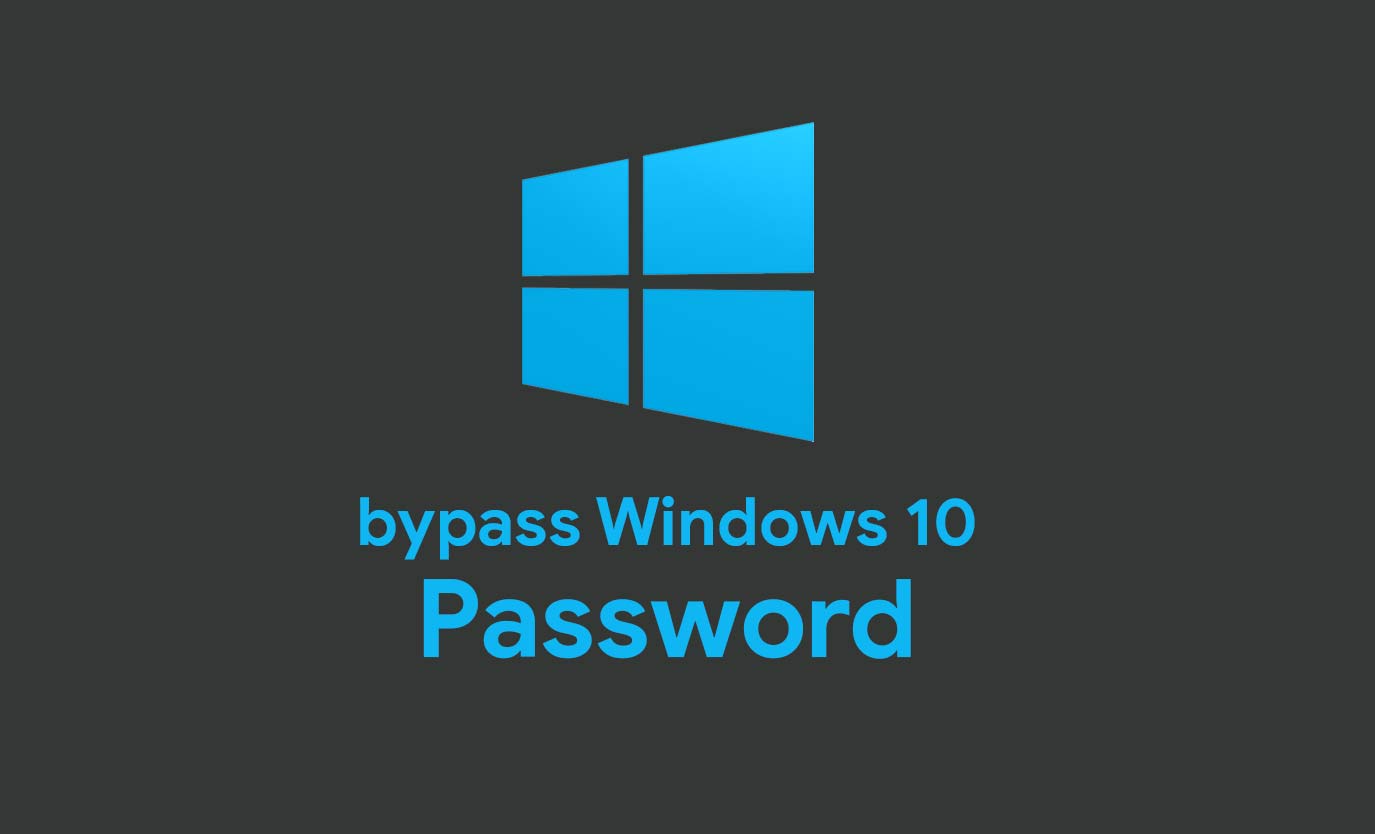 Part 1: Create a Bootable USB
Before we can bypass Windows 10 password, we need to create a bootable USB from other PC you can access. Download PCUnlocker from the official website and extract it to the local folder of your choice.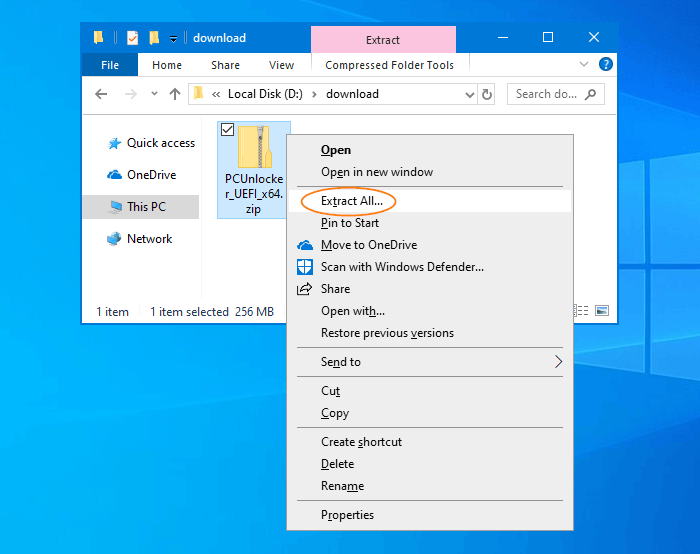 Next, download and install the USB creator software – ISO2Disc. Now, plug in an empty USB drive (The process below will delete all data on the USB drive, so back up any important files before proceeding.) and launch ISO2Disc. Click on the Browse button.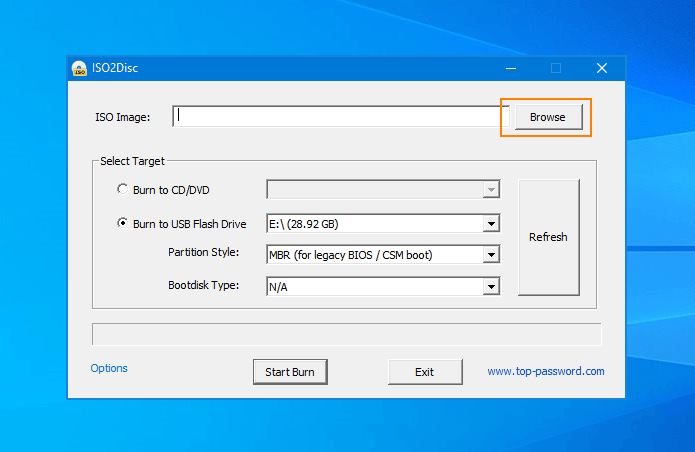 In the file browse window, navigate to the extracted PCUnlocker folder, select the resulting ISO file and click on the Open button.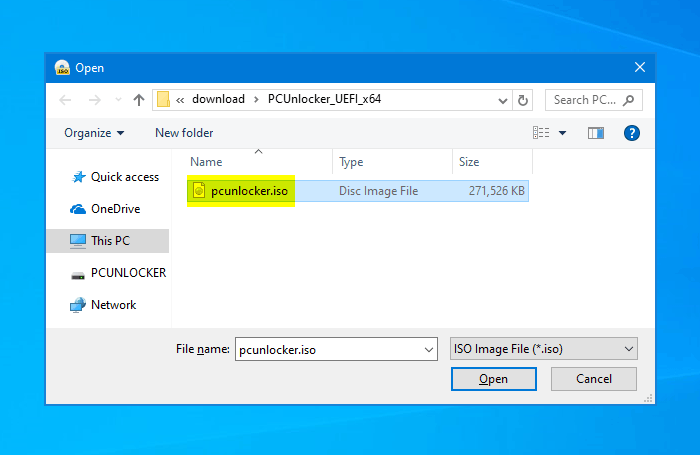 Select your USB drive as the target device, and click on Start Burn. A bootable USB will be created in a minute or two.
Part 2: Boot off USB
Attach the USB to your Windows 10 PC that is locked out. While starting the system, repeatedly press a special key (e.g. F12, F8, F9, F11, Esc) to call up the boot menu. In here, select to boot from USB.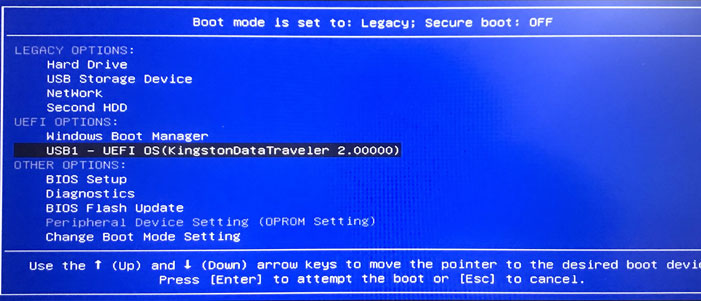 Note: The exact key depends on your computer brand. You should be able to find which key you need to press by referring to your computer's manual. Some Lenovo models have a special button called Novo, which lets you access the boot menu much more easily. For Windows 10 tablets, hold down the Volume-down button and press the Power button, this will boot up off USB.
Part 3: Reset Forgotten Windows 10 Password
Wait for Windows Recovery Environment to finish booting. Once the PCUnlocker program pops up, it will display all the user accounts in the list. Select one of the administrator accounts and click on the Reset Password button at the bottom. If you need to bypass a Microsoft account for gaining access to your Windows 10 PC, just choose the associated local user to proceed.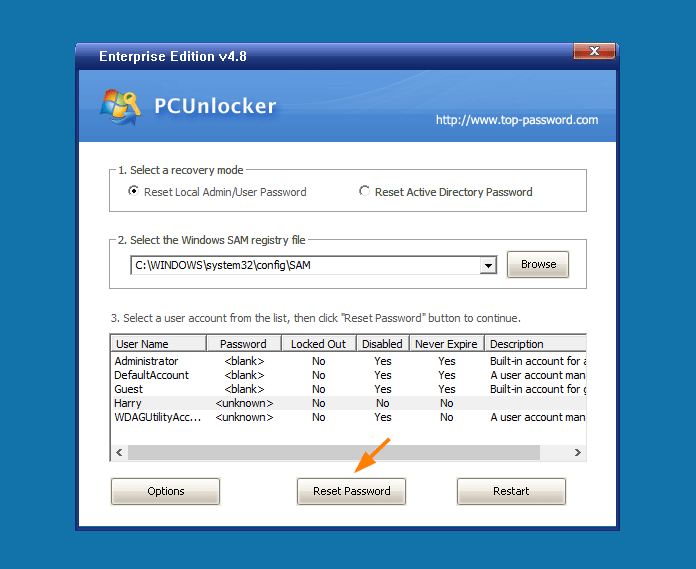 A new dialog will pop up and ask you to enter a new password and confirm it. If you leave the fields empty and click OK, the password will be cleared.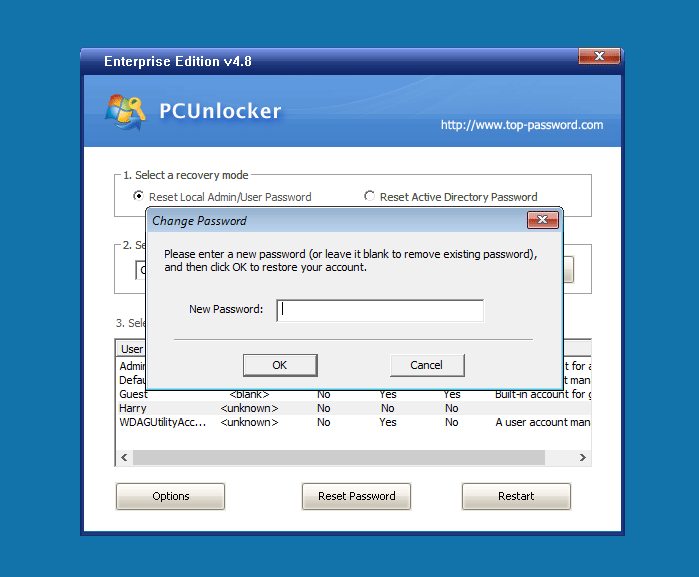 Part 4: Create a New Administrator Account
If you're unable to sign into Windows because your user profile is corrupt, the best bet is to create a new Administrator account with PCUnlocker. To do this, select one of the existing accounts you want to clone, and then click the Options button. Choose "Create Local Account" from the drop-down list.

You'll see a pop-up window that lets you create a new Windows admin account. Type your name and password, then click OK.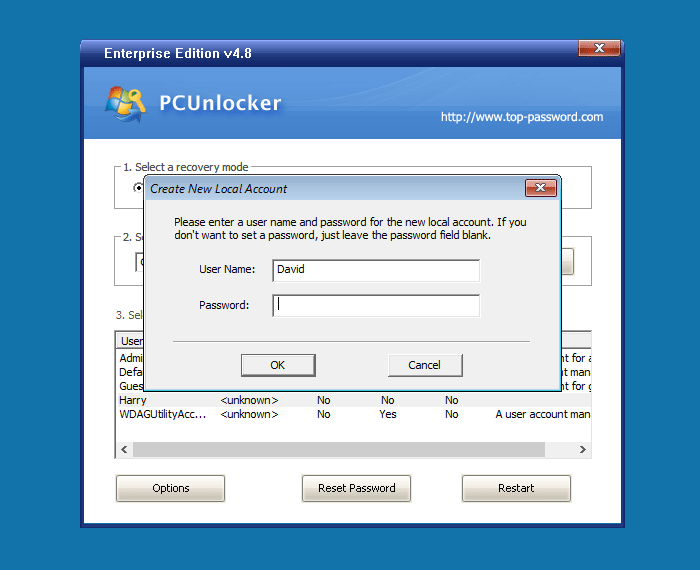 Reboot your computer. If you click the new account appears on the Windows 10 login screen, the system will create a new profile and let you log in.
Conclusion
The more complex a password is, the more difficult it is to remember it. If you forgot your Windows 10 password or can't sign into any user profile, PCUnlocker can be a lifesaver in these situations, letting you either reset the lost password or create a new administrator account. Restore access to your computer without too much hassle.