Housemarque and Sony Interactive Entertainment have come up with a third-person shooter roguelike video game called 'Returnal' only for PlayStation 5 that was released in April 2021. Though it was one of the much-anticipated video games, it seems that plenty of PS5 users are still facing a couple of issues and the game crashing is one of them. Now, several reports are coming out that the Returnal game is either Crashing or Not Loading on the PS5 console.
It's quite unfortunate that Returnal players are encountering such an issue while trying to launch the game on their PS5 but that's not happening for the first time. Most video games do come with multiple bugs or errors that may eventually trigger startup crashing or not launching issues no matter which developer is backing the game. Whereas sometimes due to the hardware or cache-related reasons can also trigger the game crashing or not loading issue.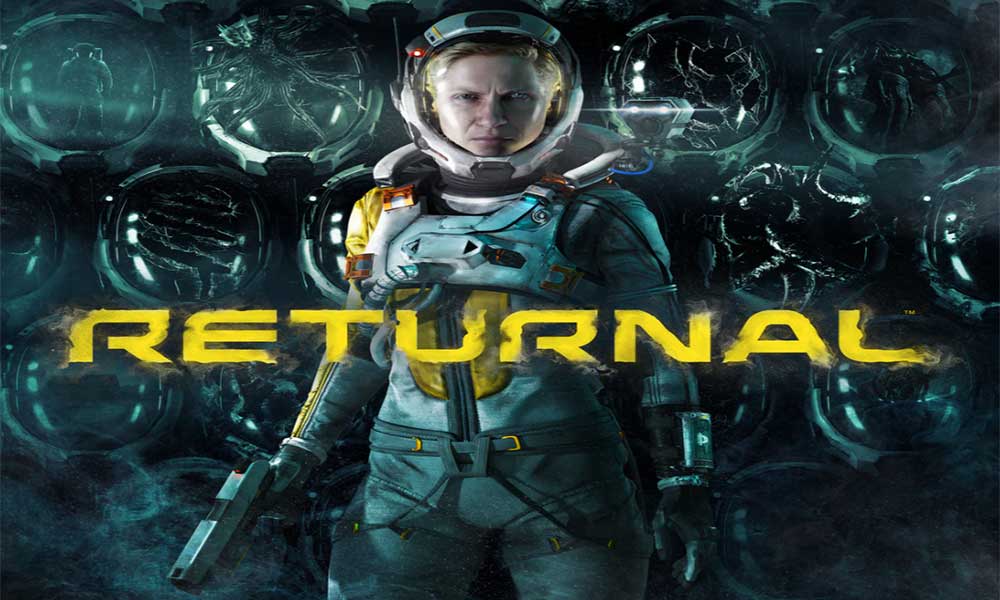 Fix: Returnal Crashing or Not Loading on PS5
Fortunately, we've mentioned a couple of possible workarounds below that should gonna help you out. Multiple affected PS5 users have recommended these methods because they've resolved the temporary game crashing or not launching issue manually. Now, without wasting any more time, let's get into it.
1. Test your Internet Connection
It's always a better idea to check out the internet connection at your end whether the network is stable and offers faster speed or not. Sometimes issues with the internet connection or the poor speed can trigger multiple issues like game launching or can't connect to the server error, etc. We'll recommend our readers to test out the internet connection speed and stability properly by following the steps below.
Go to the Settings menu on your PS5 console. [Next to the profile picture located in the upper right corner]
Select Network > Choose Test Internet Connection.
Check whether the connected network is going well or not. Sometimes the console may require some additional game package to download and install on the system by using an internet connection. So, an unstable or poor internet connection can cause several issues with the game launching.
If in case, there is no internet connection or if your Wi-Fi network isn't working well then make sure to use another internet network on your console to check for the issue. You can also try switching to a different network or using a mobile hotspot or even using a wired connection. Keep in mind that the NAT Type is showing 1 or 2. If you're seeing NAT Type 3 that means there is some issue with your network. Contact your ISP for further technical support.
2. Place Console in a well-ventilated area
If in case, your console is placed in a congested area or there is not enough airflow coming around that means your console hardware is stressing out too much. In that scenario, do not play games for long hours to easily overheat the console and that may eventually trigger game crashes or lags, etc. It's better to place your PS5 console in a well-ventilated area so that the airflow is coming properly. Avoid direct contact with sunlight for longer times.
You can also try rebooting your console after playing games for hours from time to time to protect the hardware from being damaged due to overheating or stress. It's a good practice to do that which is also applicable for mobile devices and computers. It can fix the Returnal Crashing or Not Loading on PS5.
3. Update Returnal and Console Firmware
Make sure to check for the Returnal game updates on your console just like we do on the PC version. An older game patch version or the initial release build can have multiple bugs or compatibility issues whatsoever. Just turn on the auto-update option for software and applications on your console to ensure everything will be up-to-date on time.
4. Clear Returnal Game Data
It seems that deleting the installed game saved data on the console can also fix several issues with the game launching or gameplay. You should try performing this method to check for the issue.
Go to Settings > Select Application Saved Data Management.
Choose either System Storage or Online Storage or USB Storage > Select Delete.
Select the Returnal game > Checkmark the files that you want to delete or just Select All.
Finally, select Delete > Select OK to confirm the task.
Once done, reboot your console to check for the Returnal Crashing or Not Loading on PS5 issue again.
5. Rebuild Database
Rebuilding the database on your PlayStation console can quickly resolve the potential issues or errors. To do so:
Switch off your console completely. Unplug the power cable from the console and wait for around 2-3 minutes.
Now, plug in the power cable, and turn it on to clear the Cached Data automatically from the system.
Check whether this issue has been fixed with the Vanguard game or not. If not, follow the next steps below.
Now, press and hold the Power button on the PlayStation console until you hear 2 beeps. [The second beep will sound after seven seconds]
The console will boot in the Safe Mode > Connect the controller to the USB with the console and press the PS Button on the controller.
Next, you'll get an option called Rebuild Database.
Select Rebuild Database and confirm the task.
It may take some time depending on the hard drive data size. Have some patience.
Once done, just reboot the system normally.
6. Hard Reset your Console
In most cases, performing the hard reset of your console can fix system glitches or cache data issues from the game itself. To do so:
Switch off your PlayStation 4 or PlayStation 5 console first.
Once the console is turned off, press and hold the Power button on the console until you hear two beep sounds within a couple of seconds.
Here you'll see two reset options to choose from.
Select the necessary option to reset your PlayStation console.
Wait for the process to complete and then make sure to sign in to the PlayStation account.
Finally, install the Returnal game, and try running it.
7. Reduce In-Game Graphics
Make sure to open the Returnal game on your console and try reducing the in-game graphics options lower than usual to check whether the game is running well or not. Try to set a custom FPS limit according to your hardware capability.
8. Don't Put in Rest Mode
Make sure to avoid putting your console in the rest mode because plenty of users has reported the same issue. If the console gets into the rest mode, it'll eventually cause crashing issues to the already opened games or apps. To do so:
Go to the PS5 Settings menu > Open the Power Saving tab.
Select Set Time Until PS5 Enter Rest Mode.
Set to Don't Put in Rest Mode > Restart the console to apply changes.
That's it, guys. We assume this guide was helpful to you. For additional queries, you can comment below.