In this tutorial, we will show you how to enable Photochrom Filter (X-Ray Filter) on the OnePlus 8 Pro. The latest flagship from OnePlus has quite a lot of noteworthy features. While the 120Hz refresh rate and the Snapdragon 865 chipset is worth commendable, it is with the camera that this device is now being (in)famously known for. Sporting a quad rear camera setup with 48MP(wide) + 8MP(telephoto) + 48MP(ultrawide) + 5MP(Color filter camera), the last 5MP is talking away all the limelight.
That 5MP auxiliary color filter camera adds a Photochrom filter to your photos. Acting as a kind of X-ray filter, it allows you to see-through 'certain objects'. While it might be useful in some instances, other times it might not prove to be a good idea. Well, it ultimately boils down to the individual as to how they ultimately end up using. In this guide, we won't be discussing the pros and cons of this feature. Rather, we would show you how to enable this Photochrom Filter (X-Ray Filter) on the OnePlus 8 Pro, which has earlier been disabled by the company. Follow along.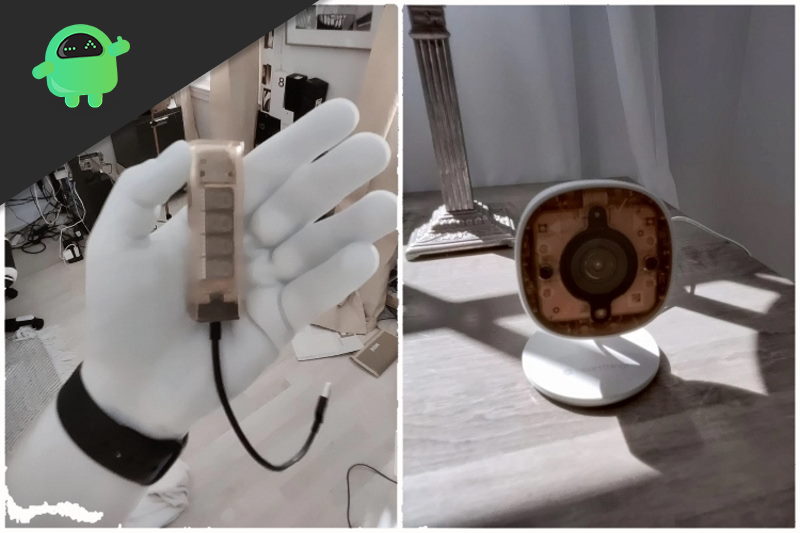 How to Enable Photochrom Filter (X-Ray Filter) on OnePlus 8 Pro
Recently, the OEM had decided to disable this feature once and for all. And it did so via an OTA update. Then some geeks managed to find out a couple of ADB commands that re-enabled this feature. However, when the guys at OnePlus got hold of this tweak, they patched it and hence the ADB commands were no longer working as well.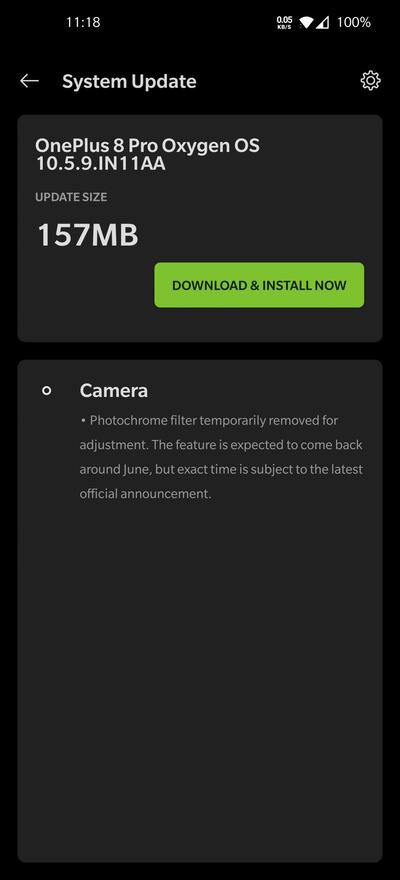 But now, there seems to be another workaround that seems to do its job quite effectively. However, for this task, we would be using a Magisk Module. This straightaway spells out that your device needs to be rooted. If that is the case, then proceed with the below steps to enable Photochrom Filter (X-Ray Filter) on the OnePlus 8 Pro.
Prerequisites
To begin with, your device needs to be rooted. If that is not the case, then please refer to our guide on How To Install TWRP Recovery on OnePlus 8 Pro and Root Using Magisk.
This module has been tested on OOS 10.5.10 IN2025. It is currently not working on OOS 10.5.11 IN2025.
Furthermore, this has not tested on Indian or European models, and the developer cannot guarantee compatibility.
Downloads
Download the Photochrom Filter for OnePlus 8 Pro (compatible with OOS 10.5.10) for IN2025: Download Link. Credits for this module goes to XDA member xian1243.
Steps to Enable Photochrom Filter for OnePlus 8 Pro
Transfer the downloaded module (which should be a ZIP file) to your device.
Launch the Magisk Manager app and tap on the hamburger menu situated at the top left.
head over to the modules section and tap on the yellow plus icon situated at the bottom.

Then navigate to the infrared_canera_enabler.zip file and select it.
The flashing process will then begin and should be completed within a couple of seconds.
Finally, tap on the Reboot button that would appear at the bottom right corner.
That's it. When the device reboots, you should see that the Photochrom Filter (X-Ray Filter) on your OnePlus 8 Pro would be re-enabled. On that note, we conclude this guide. If you have any queries, do let us know in the comments section below. Rounding off, don't forget to check out our iPhone Tips and Tricks, PC tips and tricks, and Android Tips and Trick section as well.