Samsung has a good market share in the smart TV segment. Their QLED and Frame TVs are always a good choice in a premium-range category. Although Samsung smart TVs have good software, they can anytime run into problems. If you have a Samsung Frame TV which is not turning on, you are at the right place. We'll tell you several effective ways to fix the problem.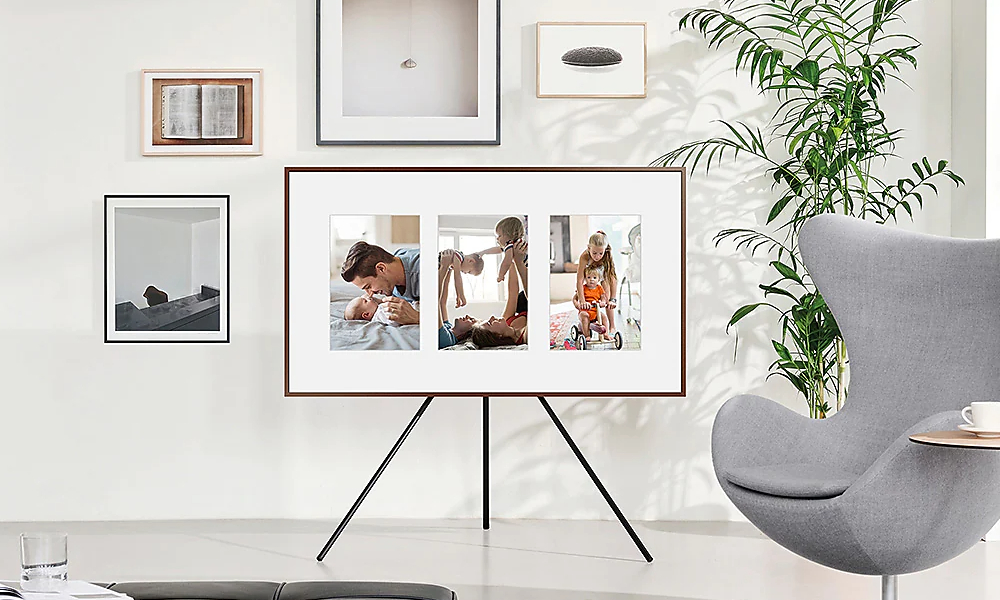 If your Samsung Frame TV is refusing to turn on, you first need to check the power cord. It may sound pretty basic, but a loose connection won't allow the passage of electricity into your TV. Or, someone may have intentionally or accidentally unplugged the cable. Therefore, you should ensure that the power cord is firmly connected to the wall socket.
After properly attaching the power card, look at the standby light on your Samsung Frame TV. If you can see a standby light, press the power button on your remote control to turn off the TV. If the device is not turning on, the issue could be your TV remote. Remove the batteries and press the power button for 10 seconds to fix it. After that, reinsert the batteries and try to turn on your TV. If it does not work, your TV remote probably needs a new battery set.
Still, the TV is not turning on? Try the solutions below and get your device fixed.
How to Fix Samsung Frame TV Not Turning On
Assuming that your Samsung TV has no hardware issues, here are several ways to fix the device if it is not turning on.
1. Reboot the Device
Problems can arise if the TV has system glitches or a software bug. Most times, you need to reboot the device to sort things. It can also fix the issue you currently face on your Samsung TV. Simply unplug the power cord from the wall socket for 60 seconds and then plug it back. Try turning on your Samsung TV, and let us know if it works.
2. Check the HDMI Port
One of the reasons why a smart TV can fail to turn on is the bad HDMI port. Also, there have been cases with Samsung TVs where a game console has prevented the TV from turning on via HDMI input because of a software glitch. To check if there's an issue with HDMI, properly inspect the cable. You can also try unplugging and plugging the cable back to fix the issue.
3. Surge Protector May Have Issues
You may be using a surge protector to protect the TV better. Even though you may be using a high-quality surge protector, this too can fail. And, your Samsung Frame TV won't get the power supply and fail to turn on.
To check if the surge protector has any issues, plug your Samsung TV directly into the wall socket and try to turn it on. If it works, you should replace your surge protector.
4. Reset Your Samsung TV
If you have tested the above solutions and still the device is not turning on, try hard resetting the device. This solution should fix all sorts of software issues on your Samsung TV, it may eventually work normally.
Before I tell you the steps, one important thing to note here is that resetting the process will remove all data from your Samsung TV, including any downloaded files, apps, saved Bluetooth networks, and Wi-Fi passwords.
To reset your Samsung Frame TV, unplug the device for 10 seconds and then plug it back in. Now, press and hold the info, mute, and menu buttons simultaneously and hold them for 5 seconds. After that, press 8 and then 2. It should reset your Samsung TV.
Wrapping It Up
You sat down on the couch only to realize that your Samsung Frame TV is not turning on could be frustrating. This guide went through several quick and effective ways to fix the issue. I hope one of them fixed your Samsung TV.