From this Update Tracker, you could keep a tab on all the Samsung devices receiving the latest One UI 3.0 update. Likewise, their release date and the eligible device list will also be mentioned. Right since Google announced the stable build, many OEMs have already made commendable progress in their customized Android OS skin based on the latest Android 11. OxygenOS 11 for the OnePlus flagships, Realme UI 2.0, Oppo's ColorOS 11, and MIUI 12 from Xiaomi have already picked up the pace.
While some are in the developer phase, others have even started its public beta testing. As far as Samsung goes, they have already released the Android 11-based One UI 3 beta developer initiative for the Galaxy S20 series. This is definitely a plus from the last year, when the One UI 2.0 beta was started in October 2019. So it spells out that features such as Scheduled Dark Theme, Conversation Section in Notification Shade, New Permissions, New APIs for 5G are around the corners.
Last year, Samsung started its OneUI 2.0 with the Galaxy S10 series. Along the same lines, the latest S20 series will be the first ones to get a taste of the latest Android update. On that note, this update tracker will list out all the Samsung devices receiving the latest One UI 3.0 update, their release date, and the eligible device list. But before we get on with that, let's check out what the latest Android 11 and Samsung's customized OS skin OneUI 3.0 has to offer to the masses.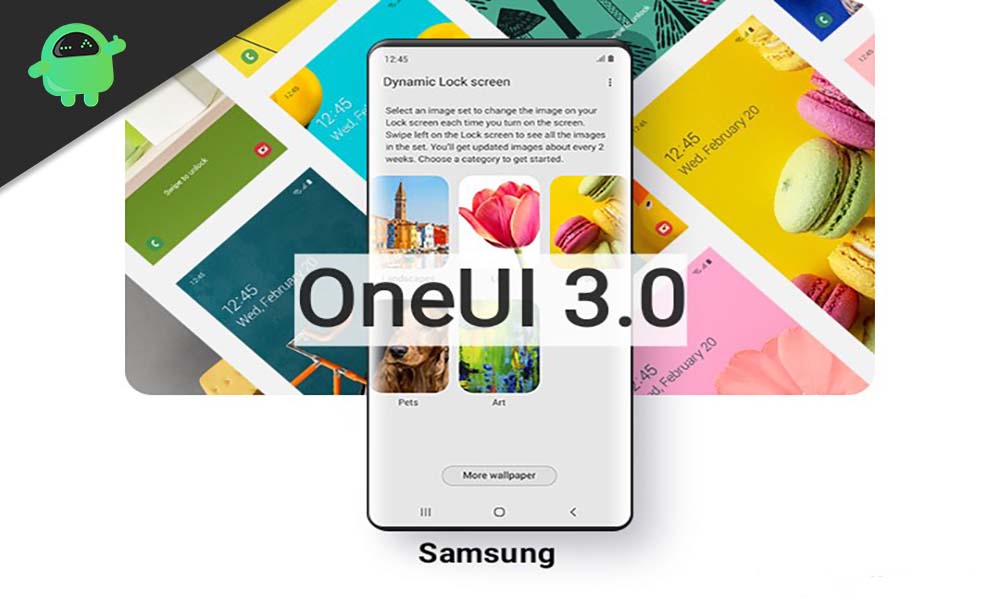 Android 11: What's New
There have been plenty of noteworthy features in this latest iteration of Android. Google has specifically focused on three aspects: Privacy People and Control and bought in some much-needed changes optimizations and new features to the fore. To begin with, your Notifications section is now categorized under three sections: Conversations, Alerting, and Silent. This would de-clutter the notifications and help you get hold of the important ones.
Along the same lines, you could now use the Only this time permission to give one-session permissions to the app. The introduction of Chat bubbles, Notification history, and Media Controls in the Quick Settings section are some handy additions. Likewise, there is now a native screen recorder and the Smart device controls to access your smart appliances right from the Power menu. You could now even schedule the Dark Mode based on the time of the day.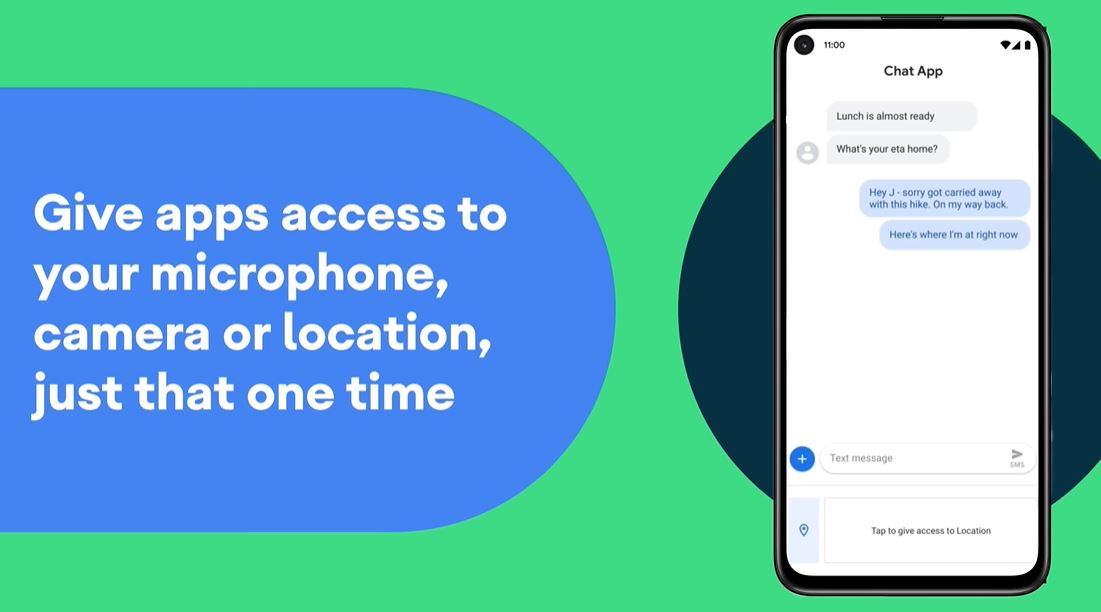 Apart from that, pinning your favorite apps to the Share Sheet, the revamped Screenshot share menu and the ability to copy texts right from the Recents Apps will definitely be a boon for the users. You could also add Increase Touch Sensitivity, New Back Cover Gestures, Changes to Biometric Prompt API, and Improved Call Screening to this list. Ending the list with technical updates, the New Scoped Storage Permission, Low Latency Video Decoding, and New Bluetooth Stack are some things worth noticing.
What's New in Samsung One UI 3.0?
The South Korean Giants have incorporated some pretty nifty features to its customized Android OS. For example, there is now much-improved gesture navigation. You could now configure the sensitivity of the back gestures from either side of the screen. Then with the Resume on Reboot option, apps can now easily start their functions on reboot. You would no longer need to unlock the device. Likewise, you could now also get a hold of the current refresh rate.
The ability to use Bluetooth in Airplane Mode and sending images right from the Notification Replies are quite impressive as well. There is also now an improved battery optimization when using a higher refresh rate. Add to that three new biometric categories: weak, strong, and device credentials and you get a much secure device. Then the audio codec support for headphones will make it easier for you to keep a check on the supported codes for your headphones.
Samsung One UI 3.0 Release Date/Timeline
Last year, Samsung released the One UI 2.0 beta update in October. This was then followed by the stable rollout in November 2019. However, this year, Samsung has already made released the One UI 3 beta developer program for the Galaxy S20 series. As of now, the update has landed in Korea and the U.S. Furthermore, the company plans to expand it to five more countries. These are China, Germany, India, Poland, and the United Kingdom.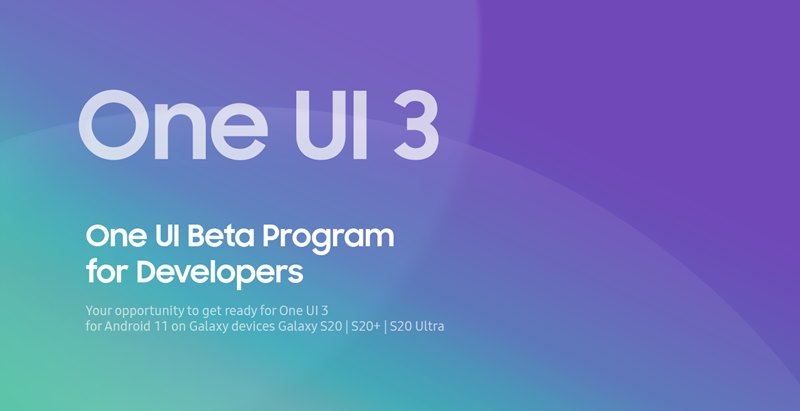 As per the latest update on the Samsung Developer Forums, the signups for the OneUI Beta are currently closed. This means users can now sign up for the public beta as and when it gets live. Tracing back the OEM's history, the gap between the closing of Developer build and the opening of Beta is near about 2 weeks. In this regard, the beta phase could start by the end of September. Then it could take around one month for the stable build to be available. So we could expect the stable rollout between October and November.
Samsung One UI 3.0 Supported Device List
From this section, you could keep a track of all the Samsung devices receiving the latest One UI 3.0 update.
Galaxy Note 20
Galaxy Note 20+/Ultra
Galaxy Fold 2
Galaxy Flip 5G
Galaxy Tab S7
Galaxy Tab S7+
Galaxy S20
Galaxy S20 5G
Galaxy S20+
Galaxy S20+ 5G
Galaxy S20 Ultra
Galaxy S20 Ultra 5G
Galaxy Z Flip
Galaxy Fold
Galaxy Fold 5G
Galaxy Note 10+ 5G
Galaxy Note 10+
Galaxy Note 10 5G
Galaxy Note 10
Galaxy S10 5G
Galaxy S10+
Galaxy S10
Galaxy S10e
Galaxy Note 10 Lite
Galaxy S10 Lite
Galaxy A Quantum
Galaxy A90 5G
Galaxy A71
Galaxy A71 5G
Galaxy A51
Galaxy A51 5G
Galaxy A01
Galaxy A11
Galaxy A21
Galaxy A21s
Galaxy A31
Galaxy A41
Galaxy M01
Galaxy M11
Galaxy M21
Galaxy M31
Galaxy Tab S6 5G
Galaxy Tab S6
Galaxy Tab S6 Lite
Galaxy XCover Pro
Apart from these, there are some older devices should receive the update, but there is a chance that some of them won't. The list mentioned below is the list of older mid-range and budget devices that may or may not receive the update.
Galaxy A10
Galaxy A10s
Galaxy A10e
Galaxy A20
Galaxy A20e
Galaxy A20s
Galaxy A30
Galaxy A30s
Galaxy A40
Galaxy A40s
Galaxy A50
Galaxy A50s
Galaxy A60
Galaxy A70
Galaxy A70s
Galaxy A80
Galaxy A8s
Galaxy A90
Galaxy M10
Galaxy M20
Galaxy M30
Galaxy M30s
Galaxy M40
Galaxy Tab A 10.1 2019
Galaxy Tab A 8.0 2019
Galaxy Tab Active Pro
Galaxy Tab S5e
Galaxy Xcover 4s
Release date:
Now as for the release date, we can expect to see the stable version of OneUI 3.0 running on Samsung flagship devices first by the month of October. Then the other devices will follow suit in the following months.
Samsung One UI 3.0 Update Status:
Updates are added on September 15, 2020: Well, a Geekbench listing shows that Samsung is now testing Android 11 One UI 3.0 update on the Galaxy S10 Lite smartphone. The phone was spotted on Geekbench listing running Android 11. However, this information should be taken with a pinch of salt as it is not always the fact that information conveyed by Geekbench listing to actually happen.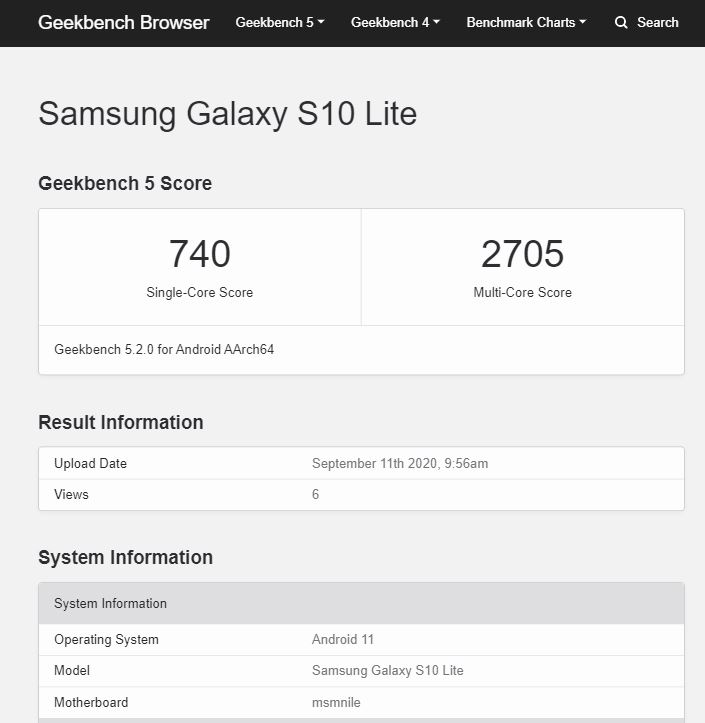 ---
Updates are added on September 15, 2020: Those who have registered for the One UI 3.0 Developer Pre-beta update in the US are now getting the new update. Head here for more information.
---
Updates are added on September 15, 2020: After making the One UI 3.0 Android 11 based developer preview beta update program live for the registered developers in Korea and the US, it seems like the update is now live for the users. As you might have expected there are tons of new features and enhancements that have been included with the Android 11 One UI 3.0 update. The update also adds September 2020 security patch and arrives with build number ZT17. Here is the complete official changelog of the One UI 3.0 Android 11 update for the Galaxy S20 series:
Home screen
Touch and hold an app to add an associated widget.
Turn the screen off by double-tapping on an empty area of the Home screen. You can turn this on it Settings > Advanced features > Motions and gestures.
Lock screen
Dynamic Lock Screen now has more categories, and you can select more than one.
Lock screen widgets are improved.
Quick Panel
See your conversations and media more conveniently in their own sections when you swipe down from the top of the screen.
Always-on display
Always on display widgets are improved.
Accessibility
Get quick access to the most important accessibility settings during device setup.
Get recommended accessibility features based on what you use.
Set the Accessibility shortcut more easily in settings.
Sound detectors now work with your SmartThings devices such as TVs and lights to give you more visible alerts when the doorbell rings or a baby is crying.
Samsung Keyboard
You can find the keyboard settings more easily under General management in Settings, and the settings have been reorganized to put the most important ones first.
Samsung DeX
You can now connect to supported TVs wirelessly.
New touchpad multi-gestures let you change screen zoom and font size more easily
Internet
Added ability to block websites from redirecting you when you tap the Back button.
Added warnings and blocking options for websites that show too many pop-ups or notifications.
Rearranged menus to make things easier to find.
Added several new add-ons, including one that translates websites.
Added option to hide the status bar for a more immersive browsing experience.
Increased maximum number of open tabs to 99.
Added ability to lock and reorder tabs.
Improved design for tab bar which is now supported on all devices.
Ended support for Samsung Internet edge panel.
Contacts & Phone
Added the ability to edit multiple linked contacts at one time.
Added an option to help you quickly delete duplicate contacts.
Enhanced the searching experience.
Extended the storage period for the trash bin from 15 to 30 days.
Phone/Call background
Added the ability to customize the call screen with your own pictures and videos.
Messages
Create a trash bin to store recently deleted messages.
Call & Text on other devices
Added the ability to turn Call&Text on other devices on or off with Bixby Routines.
Calendar
Events with the same start time are now shown together in month and agenda view.
Reorganized options for adding and editing events.
Improved layout for full screen alerts.
Reminder
Improved layout for full screen alerts.
Digital wellbeing and Parental controls
Added trends to your weekly report. You can see how your usage has changed since the previous week and check your usage time for each feature.
Added a phone usage tune while driving to the weekly report.
Added a lock screen widget so you can check your screen time without unlocking your phone.
Added separate profiles for personal and work modes so you can track your screen time separately.
Camera
Improved auto-focus and auto exposure functionality and usability.
Improved stabilization when taking pictures of the moon at high zoom levels.
Photo editor
Added the ability to revert edited pictures back to their original versions.
Bixby Routines
Grouped preset routines help you get started quickly and learn how to build your own routines quickly.
You can now see what actions are reversed when a routine ends.
New conditions have been added, such as specific start time, a disconnection of a Bluetooth or Wi-Fi network, a call from a specific number and more.
New actions have been added including talking to Bixby and accessibility actions.
You can add a customized icon for each routine and add routines to the Lock screen for quick access.
---
Updates are added on September 11, 2020: The One UI 3.0 Android 11 beta program for the Samsung Galaxy S20 series devices is now live. Google released the Android 11 update on September 8. And soon multiple OEMs started rolling out beta or developer betas for their eligible devices. Notably, this One UI 3.0 Android 11 update for the Galaxy S20 series, i.e. Galaxy S20, S20 Plus, and S20 Ultra is only meant for the developers. Moreover, the applications will be approved only if the applicant is an authorized developer. After the success of this beta phase, the public beta update will be pushed for the users. Note that this could be Samsung's way of covering up the delay in the release of Android 11 One UI 3.0 stable update. Because after this developer beta update, they are planning to release a public beta update.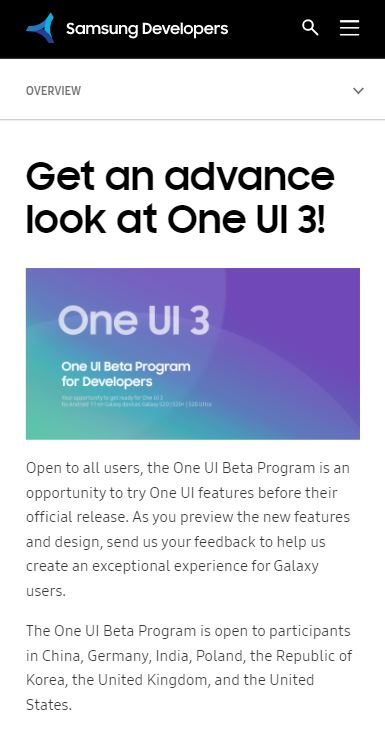 This new One UI 3.0 Android 11 beta update is live for the developers in China, Germany, India, Poland, the Republic of Korea, the United Kingdom, and the United States. Developers are also requested to send out feedbacks to improve the functionality and fix the bugs in the One UI 3.0 Android 11 update. In fact, for Galaxy S20 units in Korea, services provide KT / LGU+ / SKT are eligible along with the Unlocked model of the device. In the United States, along with the Unlocked model, Sprint and T-Mobile variants are also eligible to enroll in this One UI 3.0 Android 11 update beta program. For more information on this, you can head over here.
---
Updates are added on September 7, 2020: Android 11 is soon going to be launched by Google in the coming weeks. Smartphone OEMs like Samsung, OnePlus, etc have already pushed Android 11 beta updates for its devices. These devices will be the first in line to receive the stable updates, whenever the company is ready with it. Note that heavy skin OEMs like Samsung also top the Android 11 OS with its custom One UI. The latest iteration of One UI would be the One UI 3.0 which would be coupled with Android 11.
Now today, new reports suggest that some of the devices, including some mid-rangers, are already undergoing the test for One UI 3.0. As per a tweet by Mac Weinbach, a well-known contributor, Samsung has already begun testing Android 11 based One UI 3.0 update on the Galaxy S20, A70s, M40 devices. Here is the source tweet that reveals the information:
Android 11 is currently being tested on the A70s, M40, and full S20 series across all SoCs.
(Source)
A70s: samsung/a70sdd/a70s:11/RP1A.200709.001/A70SDD_TEST:eng/test-keys

S20: samsung/x1qsqx/x1q:11/RP1A.200709.001/G981USQU1ZTI1:user/release-keys

M40: samsung/m40dd/m40:11/RP1A.200709.001/M40DD_TEST:eng/test-keys
(Source)
This is good to see that the company is already prepping up its devices for the upcoming version of Android along with its own skin.
Conclusion
So this was all from our Samsung One UI 3.0 Update Tracker. Do keep in mind that this post will be continuously updated as and when there is any development with any of the above-mentioned devices. On that note, if your device has received the OneUI 3.0 beta or stable update, do share your experiences with us in the comments section below. Rounding off, here are some iPhone Tips and Tricks, PC tips and tricks, and Android Tips and Trick that you should check out as well.