Samsung has launched its new flagship S23, S23 Plus, and the ultra variant. The smartphone is itself a powerhouse. Unlike every other year when Samsung used to change the design of their phones, this time Samsung has stopped experimenting. The phone design is quite similar to the previous year's S22 series. The phone is feature rich and probably better than any other smartphone in the market. But is the new Galaxy S23 Ultra a waterproof phone? If you are planning to buy this device for yourself or for your family members, you should check out this article to see if the money you are spending on a premium device is waterproof or not.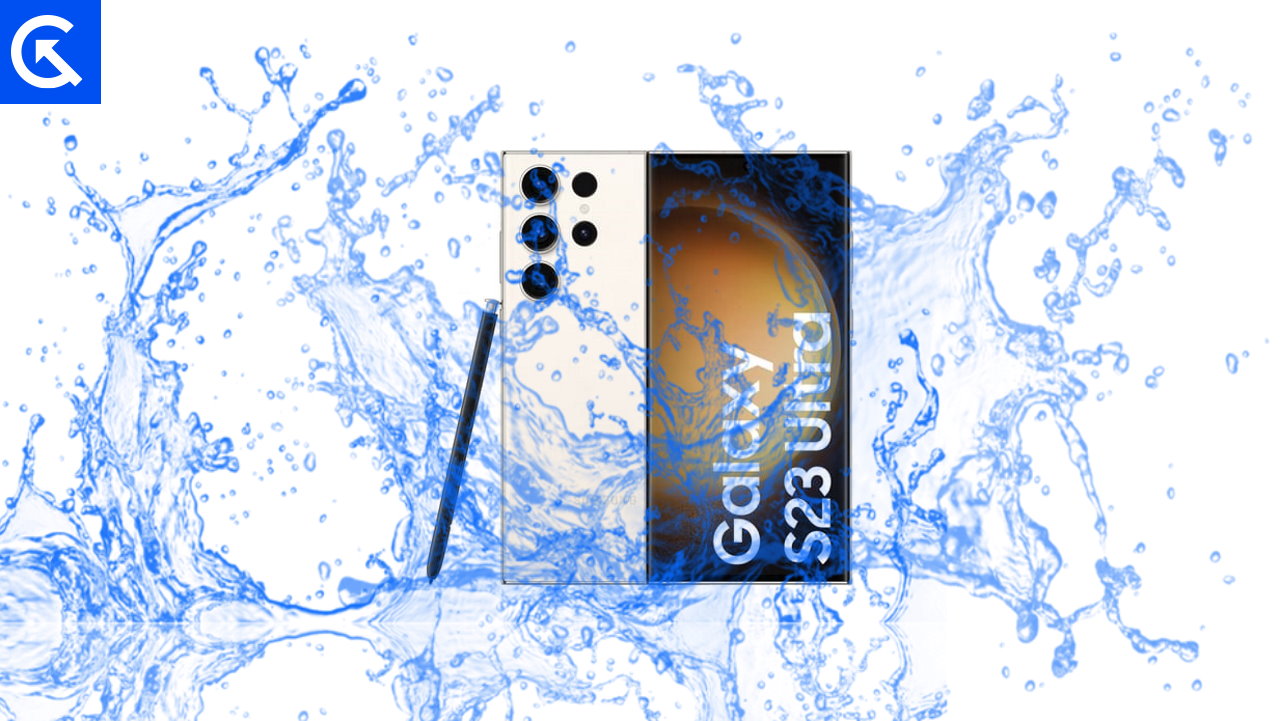 Samsung Galaxy S23 Ultra Device Specifications
The S23 series is the top-tier series Samsung. With the newest technologies available, the phone is itself a beast, powered by the new 8Gen 2 processor. The phone has a 6.8 – inch dynamic AMOLED display that features an ultra-smooth 120Hz refresh rate. S23 Ultra has a 5000 mAh battery to be with you all the time.
With 12 GB RAM and up to 1TB storage, you should not worry about photos and videos. The phone also supports wireless charging and a 501 PPI screen. S23 Ultra is rated IP 68 for water and dust resistance. This means you can take your phone for a swim with you if you need to click the underwater scenery (only up to 1.5 meters for 30 mins).
Is the Samsung Galaxy S23 Ultra Waterproof?
With a hefty price tag, it should have some features that last long. As a customer, you would want to spend money on something that is going to last long and has no effect of water on it. So the straight answer is No, there is not a single smartphone out there that is waterproof. These smartphones can only repel water to a certain extent.
IP68 is a grade for the amount of dust and water protection given by an electronic device's housing. The International Electrotechnical Commission (IEC) defines the rating, which is denoted by "IP" followed by two numbers. The IP stands for Ingress Protection and the digits it has stands for the size of dust particles and liquid levels.
The Samsung S23 Ultra has an IP68 dust and water-resistant rating but this doesn't mean your phone can be left in the river for months and can come out safe and working. The S23 Ultra can only be taken up to 1.5 meters deep for 30 minutes only after 30 mins can you not expect the phone to repel water. You should keep in mind that the Sea water can damage your phone even if it has an IP 68 rating.
Conclusion
So, this was all about the S23 Ultra. The newest Series from the tech giant is good and certainly better than other smartphones. However your smartphone is not entirely waterproof, it can repel the water for a limited time but you should avoid going under the sea water with your S23 Ultra. IP 68 ratings won't make your phone waterproof. It will only resist water or dust particles.
Also Read: How to Unlock Bootloader on Samsung Galaxy S23, S23+ and S23 Ultra