The Galaxy S23 Ultra is a high-end flagship smartphone from the South Korean giant. It ships with great software and hardware. The flagship Samsung phone has garnered positive reviews from the tech community. However, not everything is sunshine and rainbows. Even the best of the best phones can run into problems. Several Samsung S23 Ultra can't use eSIM. If you are among them, keep reading this guide as we'll uncover several effective solutions to fix the Samsung S23 Ultra eSim not working issue.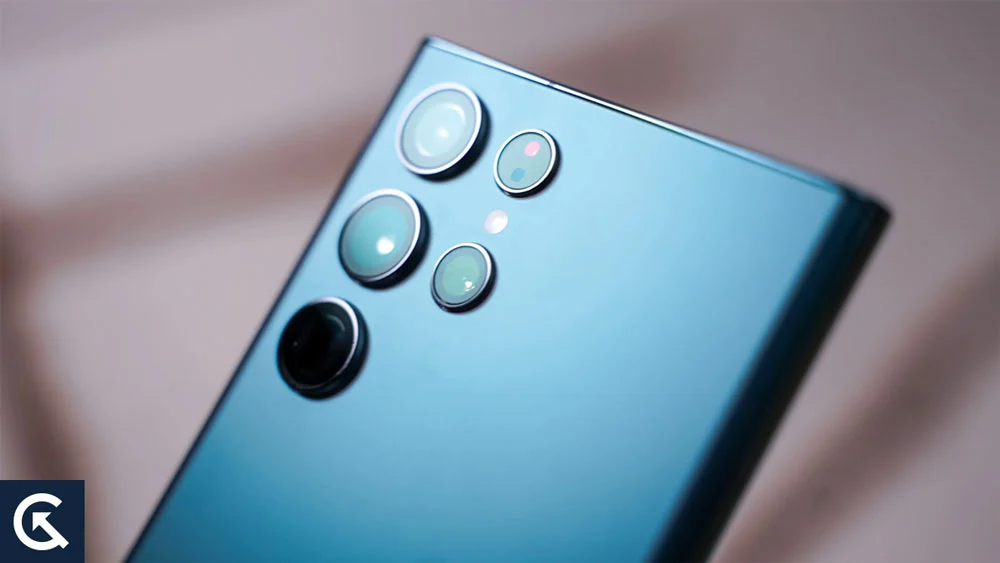 Samsung Galaxy S23 Ultra offers a dual SIM slot. Plus, it also comes with SIM support. Either you can use two physical SIM cards or 1 eSIM and 1 physical SIM at the same time. For those uninitiated, eSIM (Embedded SIM) is a digital SIM that can be activated without the need of a physical SIM card. The best part is that, with eSIM, you can have multiple phone numbers on a single device. You can choose a different plan for each phone number.
If you are someone who keeps separate phone numbers for a variety of purposes, eSIM can be very useful. To use it, you will need to first activate it from the Settings app. All the required steps are mentioned below.
How to Active eSIM on Samsung Galaxy S23 Ultra
Follow these steps in the same order to quickly active eSIM on your Samsung device:
Go to the "Settings" app.
Tap on "Connections".
Click "SIM card manager" and tap on "Add mobile plan".
Follow the on-screen instructions to activate the eSIM.
If your service provider has provided you with a QR code, tap on Scan carrier QR code and scan the QR code to complete the activation process.
How to Fix Samsung S23 Ultra eSIM Not Working
If you have activated eSIM on your Samsung Galaxy S23 Ultra, but can't get it to work, fret not. We have a couple of solutions to get it working again. Simply, test the solutions one by one until the problem is fixed.
Fix 1: Restart Your Phone
Minor software glitches may be affecting eSIM functionalities on your Samsung phone. Restarting the device should easily fix it.
To restart your Samsung Galaxy S23 Ultra, press and hold the power button and volume down button until the power menu appears. Select the "Restart" option. Wait until the device boots up and then check if the eSIM has started working again.
Fix 2: Setup Your eSIM Again
Try deleting the eSIM and reconfiguring it to fix the eSIM not working problem on your phone.
Here are the steps to follow:
Go to the "Settings" app and click "Connections".
Tap on "SIM card manager".
Select your eSIM and hit the "Remove" button.
Get the eSIM QR code from your carrier.
Under "SIM card manager", tap on "Add mobile plan".
Click "Scan carrier QR code".
Scan the QR code and you are done.
You should be able to use eSIM without any issues on your Samsung S23 Ultra. However, if the problem persists, it could be due to incorrect network settings. Try performing a network reset as mentioned in the next solution.
Fix 3: Reset Your Network Settings
If you still can't use eSIM on your Samsung phone, it's probably because of incorrect network settings. Try performing a network reset to fix all the network-related problems on your device.
Before we tell you the steps, please keep in mind that resetting the network settings removes your saved Wi-Fi passwords and paired Bluetooth devices. All the network settings will get back to their default values.
Steps to reset network settings on Samsung phones:
Open the "Settings" app.
Scroll down to "General Management" and tap on it.
Tap on "Reset" and click "Reset network settings".
Select "Reset Settings" and click "Reset".
Now, set up your eSIM again as mentioned in the previous solution.
Fix 4: Wipe Cache Partition
Your device keeps on storing temporary data (cache) for faster access to some resources. While it is useful, it can get corrupt and could cause serious issues. Probably, the eSIM is not working on your Samsung phone because of the stored cache. If that's the case, clearing the cache partition should fix the issue.
Here's how to do it:
Turn off your device.
Press and hold the "power button" and "volume up button" until you see the Samsung logo. (do not release the buttons)
Release the "power button". (keep the volume up button pressed)
Release the "volume up button" when the device enters recovery mode.
Use the volume down button to navigate to the "Wipe cache partition" option and press the power button to select it.
Select "Yes".
Once the cache data is cleared, press the power button to reboot it.
After wiping the cache partition, reboot your device and check if eSIM starts working.
Fix 5: Update Your Phone
Probably, the current firmware has a software bug causing issues with eSIM functionalities. Samsung regularly pushes new software updates to its flagship phones that include improved device stability and bug fixing.
Update your Samsung Galaxy S23 Ultra to check if the latest software can fix the eSIM not working issue.
To update your Samsung phone, go to Settings > Software update and tap on Download and Install. If an update is available, download and install it.
Fix 6: Perform a Factory Reset
If the above solutions did not work in your favor, try performing a factory reset to sort out all software issues on your phone. This could also fix the eSIM not working issue.
Disclaimer
A factory reset can remove all data from your phone, including your photos, videos, documents, and downloaded apps. It is therefore advised to take a complete backup of your Samsung phone before doing the factory reset.
Steps to factory reset your Samsung phone:
Open the "Settings" app on your phone.
Scroll down to "General management" and tap on it.
Tap on "Reset".
Select "Factory data reset".
Click the "Reset" button at the bottom.
Confirm your lock screen and click "Delete all".
After the process is completed, you will need to set up your Samsung S23 Ultra again. Set up your eSIM thereafter and start using its services.
Fix 7: Contact Your Carrier
There may be an issue with your carrier which could be the reason why you can't use the eSIM. Contact your carrier and explain all the steps you have taken to resolve the issue. If they can't help, you will need to get in touch with Samsung.
So, that's how you can fix the Samsung S23 Ultra eSIM not working. We hope one of the solutions from this guide did the trick for you. If you have any questions, do write them in the comments below. We will try to respond at the earliest.