In this post, we will keep you up to date with all the developments surrounding the One UI 3.1 update for eligible Samsung devices. The release for the stable One UI 3.0 based on the latest Android 11 is just around the corners. As of now, the flagships from Samsung have got a taste of the latest iteration of One UI. The Galaxy Note 20 and S20 series have received the beta update of One UI 3.0. This in turn will let them welcome a plethora of new features and optimizations to their devices.
There are tons of new visual design changes and smarter organizations. Improved animations and haptic feedback are on the cards as well. Likewise, you would also witness new widgets, a new dynamic lock screen, and many other under the hood changes. So while we already doing in-depth coverage of One UI 3.0, we thought of letting the users aware of the Samsung One UI 3.1 Update as well. And this guide is just for that purpose. Follow along.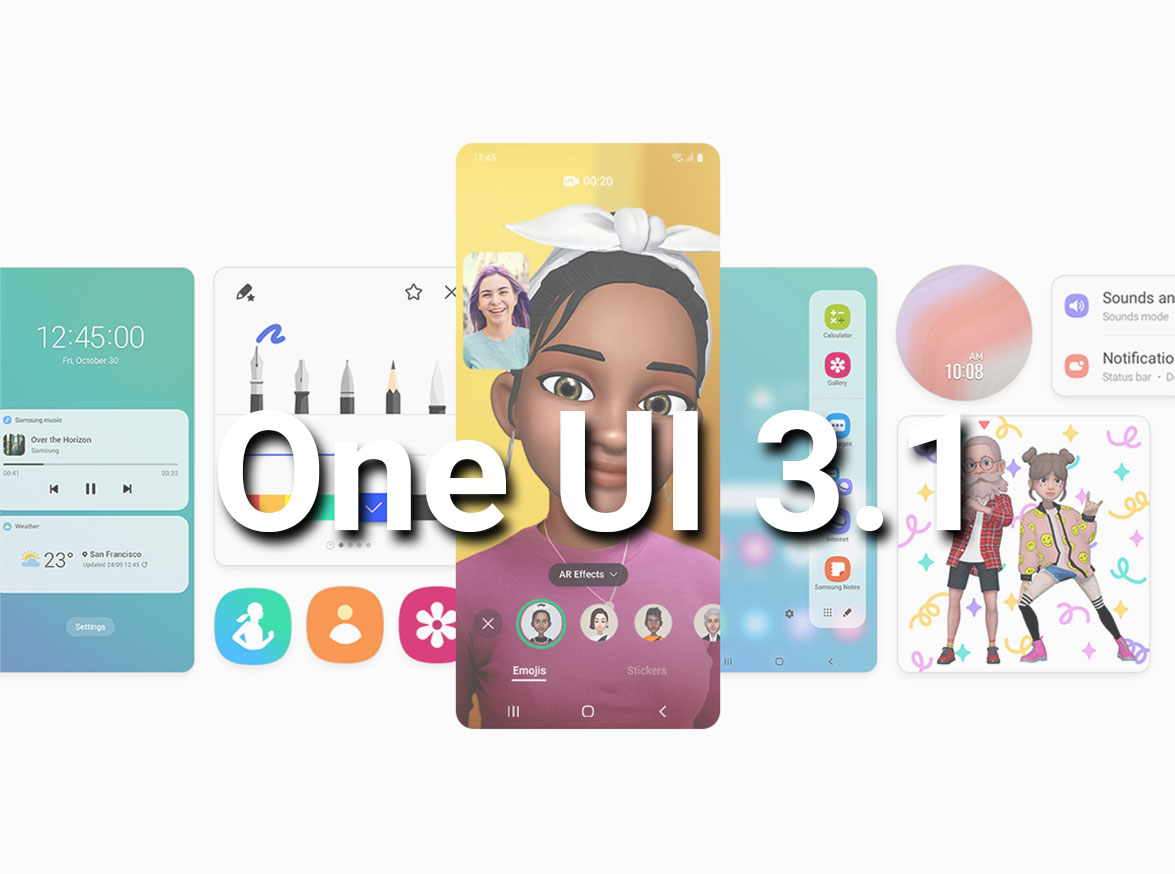 Samsung One UI 3.1 Update: Everything we know so far
So while the One UI 3.0 beta update is already live for a handful of devices, what about its newer version? Well, as of now, there are no concrete developments surrounding the release date for One UI 3.1. But by joining in a few dots, we could speculate that the update might make its way in a couple of months. To be a little bit more accurate, mark down the date January 14, 2021, on your calendars.
So how did we came to such a precious schedule when there's no official announcement for the same? Well, it has something to do with a recent tweet made by Jon Prosser. As per him, the Samsung Galaxy S21, S21+, S21 Ultra would be announced on January 14, 2021.
Samsung Galaxy S21, S21+, S21 Ultra 👀

Announcement: January 14, 2021
Pre-order: January 14, 2021

Launch: January 29, 2021

Black, White, Grey, Silver, Violet and Pink

— Jon Prosser (@jon_prosser) November 3, 2020
But what it has to do with Samsung One UI 3.1 update? Glad you ask it. Judging by the company's past history, whenever the South Korean giants release a new flagship, it bumps up the One UI version as well. This goes all the way back to the release of the Galaxy S9 series which welcomed One UI 1.0 out of the box. Then as soon as the Galaxy S10 series made its way, it came with One UI 1.1 under the hood.
Continuing this tradition, the Galaxy S20 series came with One UI 2.1 as the underlying OS whereas the recently released Note 20 series had its version increased to One UI 2.5. So unless there's a sudden change in plan, there's every possibility that the Galaxy S21 series might come with One UI 3.1 out of the box.
And this translates to the fact that the Galaxy S21, S21+, S21 Ultra would be the front runners in adopting this update. After this, the S20 and Note 20 series would be next in line. So what will be the changes in Samsung One UI 3.1 over 3.0? Well, there wouldn't be any drastic overhaul as such. However, one could definitely expect a few optimizations and improvements to the fore. Along the same lines, you might also welcome some new features.
So as of now, this is all from this coverage on the Samsung One UI 3.1 Update. We would be continuously updating this post as and when we get hold of further developments about the same. In the meantime, don't forget to check out our in-depth One UI 3.0 update tracker as well.