Sands of Salzaar is an open-world strategy-action role-playing video game that is set to an exotic desert to recruit, train, and guide troops for battle with rival cities and factions. It offers customizable characters, professions, etc with hidden secrets to collect. It has received mixed reviews on Steam for the PC version. Now, if you're one of the Sands of Salzaar players and want to execute Console Commands and Cheats then check how to enable guide here.
After enabling the console commands on your PC game, you'll be able to get or use features in the gameplay like money, skill points, etc. It's always a better idea to execute console commands quite easily on the PC by using the backtick or tilde key (` or ~) on the keyboard. All you need is to simply enable the console in the game to set a hotkey for it. Once done, make sure to map the hotkeys according to your preference.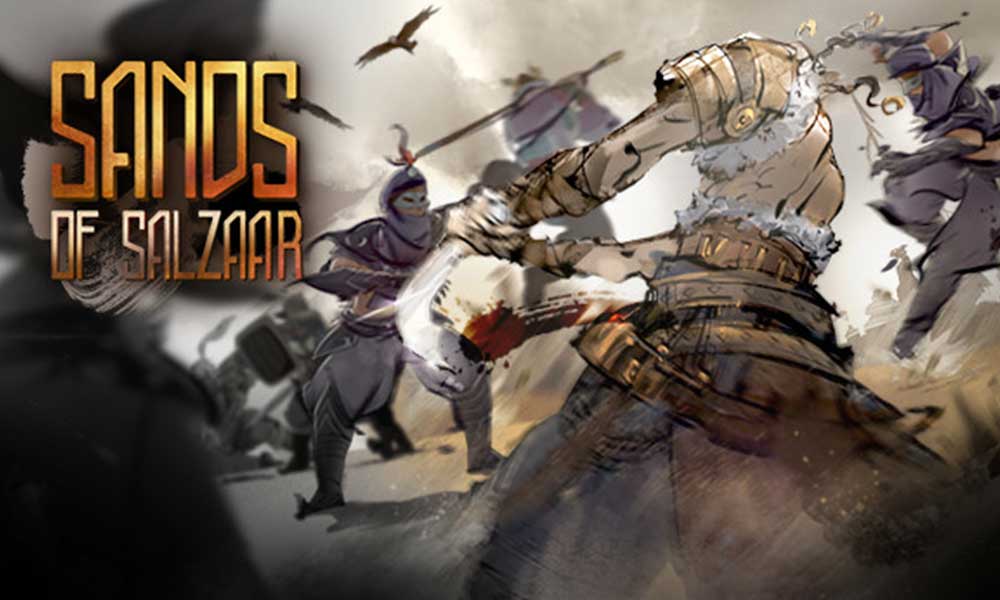 Sands of Salzaar Console Commands Enable Guide
The Sands of Salzaar PC players can follow the steps below and then use the console commands & cheats to execute the useful options or features whatsoever. Now, without further ado, let's get into it.
Open the Sands of Salzaar game on the PC via Steam.
Now, go to the in-game Settings menu > Go to Hotkey.
Then make sure to scroll down a little bit to Extra Features (Under the Quick Save, Quick Load, and Sprint).
Next, you'll need to pick a key to set it > Just set the key and click on Confirm to save changes.
If you're in a game, you should see the console pop up and a warning about how using the console commands will disable achievements and legacy gain.
Finally, click on Cancel on the console and confirm your hotkey changes.
Sands of Salzaar Console Commands and Cheats
Here we've shared some of the basic commands to get started. Keep in mind that there are a lot of asterisks (*) included that should be executed as it is. Additionally, commands are case-sensitive which means you'll have to type commands in uppercase or lowercase as it is given.
Adding XP to your party: TEAM_GAINEXP*<XP>

Example adding 500 XP-> TEAM_GAINEXP*500

Leveling everyone in your party: PLAYER_TEAM_LEVELUP*
NOTE: This will level up your heroes but they won't gain skill points.
Adding skill points: ADD_UNUSEDSP*<points>

Example adding 5 skillpoints-> ADD_UNUSEDSP*5
Adding Talent Points: This one is a bit different because of the language of the variable and how it is used.
Format: CHANGEINTVAR*system_星星#<NumberOfPoints>

Example adding 10 points-> CHANGEINTVAR*system_星星#10
NOTE: You'll want to copy and paste at least the <system_星星> part. You can either highlight and right-click then copy or highlight it and hit Ctrl+C. To paste it into the console, you will have to press Ctrl+V after selecting the in-game console.
Keep in mind that a lot of commands related to items and resources are related to getting specific ID codes. For more console commands and cheats, you can visit the dev page for a full list.
That's it, guys. We assume this article was helpful to you. For further queries, you can comment below.
Source: Steam Community