Saving your card details on your device is a pretty handy feature. While it can be risky at times, there are a number of checks in hardware these days to ensure that your credentials are safe even if your phone or tablet gets stolen somehow. Owing to that, many people save details on their gadget frequently to ensure that they are able to access it pretty quickly whenever required. Many people want the same feature in the Safari browser on the iPhone or the iPad and are wondering how to do if. If you're going to save your card details on the Safari browser on iPhone and iPad, read on to find out how to do it.
How to Save Credit Card details in Safari on iPhone and iPad?
First of all, do note that the information you are saving on your device is stored on encrypted servers, so there is nothing much to worry about. Moving on to the actual part of how to save your credentials, follow the steps given below to do so.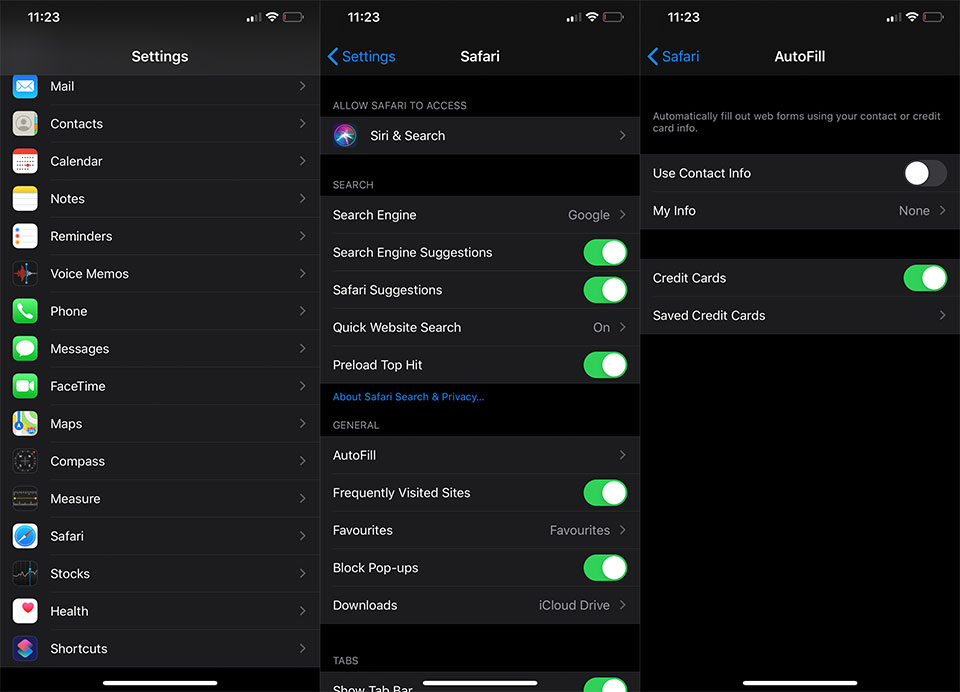 First of all, go to the settings menu on your iPad or iPhone.
In the Settings menu, you need to find the Safari option to open the settings for the Safari browser.
Next up, you need to find the Autofill option in the Settings menu.
In the Autofill menu, make sure you have the credit card option enabled.
Next up, click on the saved credit cards option, and your saved cards will appear there.
Click on Add Credit card to add your card.
You can either use the camera to take a picture of your card, and the device will automatically fill in the details or just enter the details manually as per your needs.
Once you fill in the details and click on Done, the card will be added to the Autofill option.
Once you have done the above steps, your credit card info will be stored on your browser, and you can use it whenever you are shopping online on a web browser. Whenever there is a field to type in your details, you can use the Autofill feature in Safari to fill in your details. You will be required to verify it via Touch ID, fingerprint, or whatever your preferred security method is as a security measure.
That's all you need to know about how to save credit card details in Safari on the iPhone and iPad. If you need any other help regarding this or any other issue, do let us know in the comments section below, and we will be happy to help you out.