When you receive a photo or video on the message in iOS13 or iPadOS 13, Users realize and wonder how they can save that image or video on their device. However, it is because of the messaging app Initially renders the message from their Apple server.
Whereas, Message app seems to create confusion for those users who weren't able to save their image on message. You can't let the image save on the Apple server means if you have to send it to your friend or family member, but they didn't have an Apple device. So you would be able to send it to them without saving the image.
There were many people those don't know how they can save photo or video from the message. With the iOS 13 and iPadOS 13, Apple redesigned the method to save images. Today we are going to teach you
How you can eventually download or save images and videos from messages to your device. Not to mention, it was not easy because there is no "Save" option button appear immediately on the device.
How to Save Photo and Video from Message to the iPhone or iPad?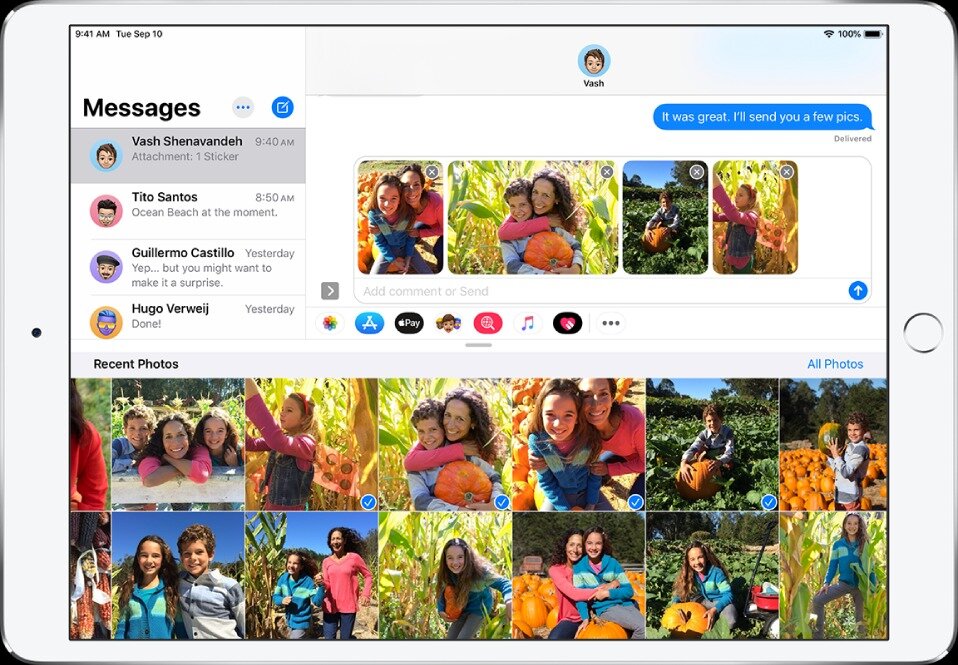 Lookalike, The method for iOS 13 and iPadOS 13 are similar to each other. What we are going to do is the same way you have to do on your device.
Open the "Message" app on your iPhone or iPad.
Navigate, and Choose the image or video on your message conversation.
(Head over to your media that you want to save on your device.)
Tap on the photo or video to open in a separate window.
(Tap to open or expand in full screen on your device.)
Click on the Share icon.
(Placed in the bottom left corner of the display, It look-alike an arrow flying upward inside from a box.)
Swipe up from the bottom with the help of an up slider.
(It will open advance option, Where you will find many other share options available on your device.)
Choose "Save Image" to save the picture or video to your iPhone or iPad.
That's it, the image or video will be saved on your device.
After saving the image on your device, you can immediately view it on your Album under a new camera roll. Furthermore, if you want to save video, click on "Save Video." Before iOS 13 and iPadOS 13, it is easier to save with just a click on the "Save Image" button allow you to save it on your device without scrolling up.
Hopefully, you get an idea, and we assume that you are finally known how you can quickly save images or videos on your device. We like to know your thoughts if any query. Please share with us in the comment section down below.