Monitors from Sceptre are among the best on the market. Moreover, you can find them among the best under 200 dollar displays on offer and the best budget 144Hz gaming monitors. But, there are some flaws that the Sceptre monitors have and do not detect DP or HDMI; showing no signal is one of them. Well, even the developers have no idea why their monitors give this kind of issue.
But, nothing to worry about as after many hits and trials, our team found some really effective fixes that have already helped many users to resolve this kind of issue. And guess what? We have mentioned all those fixes right here in this article. So, if you are facing Sceptre Monitor not detecting DP or HDMI, showing no signal issue, follow these fixes.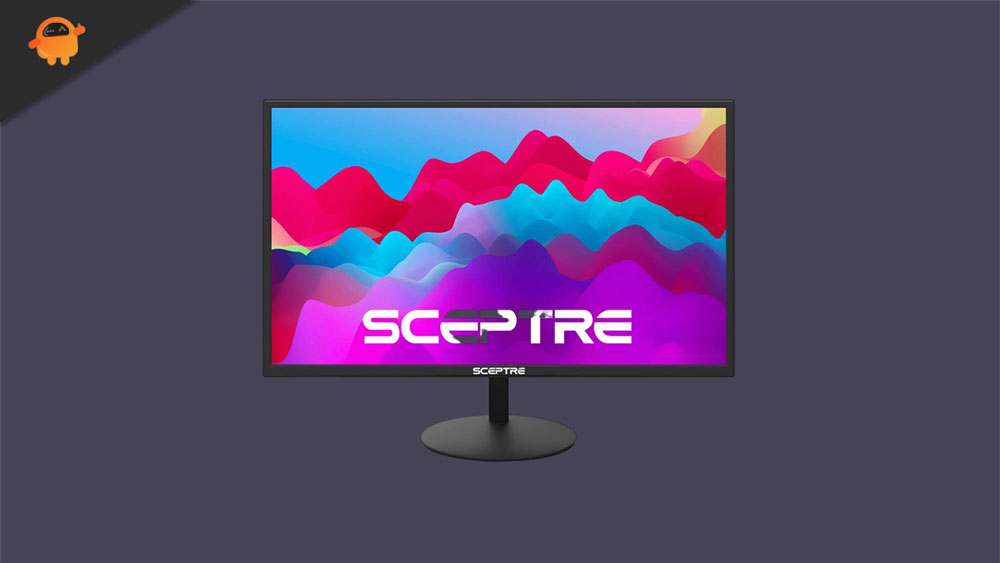 How To Fix Sceptre Monitor Not Detecting DP or HDMI, Showing No Signal
Nothing too serious about fixing this problem; you just have to perform the fixes we have mentioned below. So, let's get started with them and check if these fixes help you resolve the Sceptre monitor not detecting DP or HDMI and showing no signal issue.
Fix 1: Power Cycle Your Monitor
As an initial step, you must have to make sure that this is not the kind of error that occurs due to some random bugs or glitches. So, in order to make sure that there are no bugs present on your monitor, you must power cycle it.
Yes, there are many cases in which see that just after power cycling the device, a normal issue like this gets automatically resolved. So, that's why we suggest you to power cycle your Sceptre monitor and check if the not detecting DP error gets resolved or not. Meanwhile, to do so,
Initially, turn off the power button of your monitor.

Then, remove all the cables that make connections between your monitor and CPU.

After that, remove the power cord and wait for 20-30 seconds.

Now, again plug in all the cables and turn on the power button to check if the not detecting or showing no signal issue gets resolved or not.
Fix 2: Check The HDMI Cable
There are high chances that your Sceptre monitor HDMI cable has any kind of damage due to which it fails to make the connection between your monitor and PC. Thus, in that situation, we advise you to check the HDMI cable that makes the connection thoroughly. However, if you find that there is any type of issue occurring on the cable, immediately replace it and check if the issue gets vanished.
Fix 3: Check The Port
In many cases, we have seen that the issue is not with the monitor as the main culprit behind this is the port that we are using. So, we have to make sure that the port we are using is working properly or not. A DisplayPort no signal issue is often caused by an improper connection, which you may not be aware of.
Connectors must be inserted properly and cannot be pulled out too easily from ports. It is possible to unplug and replug the DisplayPort connection. When you feel the pointy bits on the plug locking it in, try pushing it further until you cannot pull it out.
Fix 4: Make Sure It Has proper Power Connection
Did you check if the power socket that you are using is working properly and not fluctuating the current into your monitor?
Well, there are possible chances that this happens due to which you are getting not detecting issues with your Sceptre monitor. So, it is suggested to try using a different port and check again if the issue gets resolved.
Fix 5: Check For Damage
Most of the time, external damage may also cause this kind of problem. So, it is possible that your monitor may have any external damage due to which it fails to function properly and doesn't detected by your PC.
Thus, we suggest you to thoroughly check your monitor for any type of dent or damage. However, if you find any, make sure to contact to the nearest service centre and ask an expert to repair it.
Fix 6: Try Connecting it To Another Device
Did you try connecting your monitor with any different device? This is because it is possible that the monitor doesn't support your CPU hardware, due to which it fails to recognize by the system. You may also have a hardware issue if you are experiencing no signal on your display. Using another DisplayPort cable, computer, or monitor can help you test your DisplayPort connection. Check the cable and ports to see whether they are causing the problem.
It is possible to contact your computer or monitor manufacturers for assistance if the devices are under warranty and are causing trouble. You can have your devices repaired or replaced by them once they identify the cause of your problem.
Fix 7: Update Display Driver
There are times when faulty and incompatible graphics drivers may cause DisplayPort no signal issues. In order to resolve this problem, you need to update your graphics adapter's driver. However, to update your GPU driver, or we say display adapter, you must perform these fixes:
Initially, right-click on the Windows 11 start menu and choose the Device Manager option.

Afterwards, make sure to locate the Display Adapter option and double-click on it.

Then, right-click on your GPU manufacturer name and select the Update Driver.

Now, tap on the Search Automatically For Drivers option.
Fix 7: Contact the Support Team
Suppose you have already tried everything that we have mentioned above in this guide in order to remove or fix the Sceptre monitor not detecting DP or HDMI and showing no signal issue. Then, there are chances that the monitor may have some hardware problem that you cannot fix on your own. So, we suggest you to contact to the Sceptre official team and ask an expert to help fix this problem.
So, that's all on how to fix the Sceptre monitor not detecting DP or HDMI and showing no signal issue. We hope that this article has helped you. But, in case you want further info or have any doubts, comment below and let us know.