I'm sure in most households there are kids that banter with the parents to buy them an iPhone. A smartphone, in general, is a very useful gadget. However, we see many adults are getting addicted to it. Apart from the good features, many aspects can keep a grown-up user addicted to their phones. Now, people are also getting aware of the smartphone addiction thing. So, in light of that most parents don't find it ideal to provide an expensive and high-end device like iPhone to kids.
It's not the kids who are at fault. Some may be naive enough to impress their peers. There are maybe some other kids who genuinely have an attraction towards the tech that iPhone packs. Whatever it maybe if you're a parent that decides to provide your children with an iPhone, then you must know how to set up your kid's iPhone. In this guide, I have mentioned some important things that you must follow to make sure kid doesn't abuse the iPhone.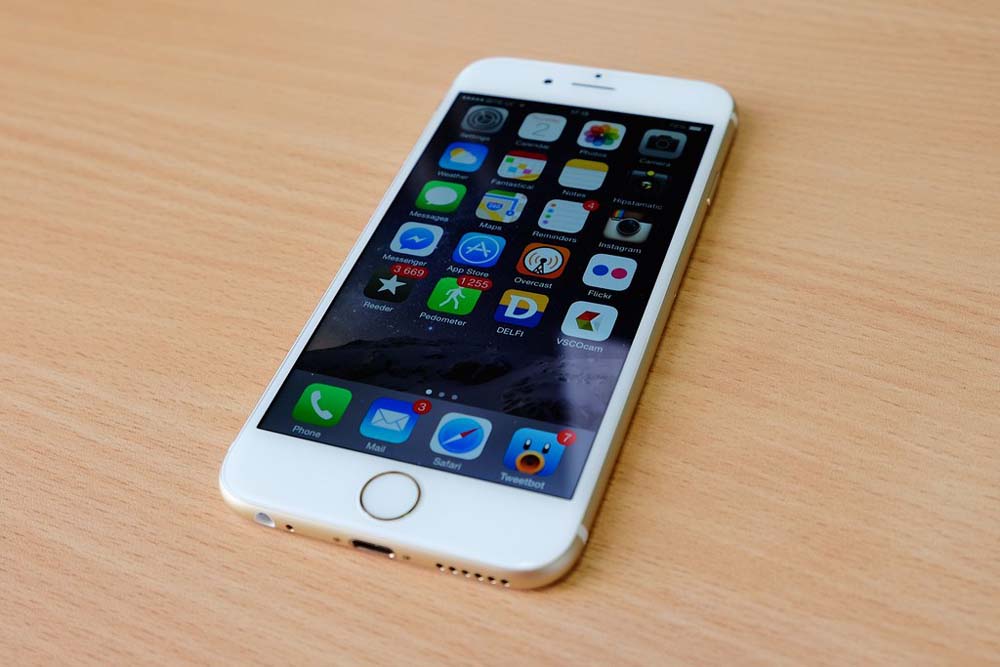 Related | How to Play Apple Arcade Games Offline
How to Set Up Your Kid's iPhone
While your kid gets to use the iPhone you can set it up in such a way that the device goes through its basic and productive use. Make sure your child doesn't access any adult content. Your kid should not indulge too much in social media. As a parent, you should ensure that during the night child's iPhone goes through a downtime schedule that he/she cannot bypass to disable.
I have explained all this stuff along with other things for those parents who are in a dilemma whether to buy their kid iPhone or not? Do not worry, just follow this guide and you can ensure your child makes the most of the iPhone without too many restrictions.
Kid Should not Access Any Adult or Obscene Content
This is the worry of every parent with the rise in obscene content all over the webspace how kids should safely browse for good content only. The iPhone comes with a Content & Privacy restrictions option. You can decide which websites would be banned from your kid's iPhone. This is how to set it up.
Go to Settings app > then tap on Screen time to open it
Then under that scroll to Content & Privacy Restrictions
Open Content Restrictions > go to Web Content [it is by default set to unrestricted access]

Change that to Allowed Websites only. There is a list of kid-friendly websites.
You can add more websites to that list that are productive for your kid. For that tap Add Website
This way the number of sites will be limited and these are good websites with productive content for your children.
There are other aspects which you can control as well.
Under Content Restrictions > tap on Music, Podcasts and News > Set content type to Clean
if you don't want your kid to waste time watching movies, then Under Content Restrictions > tap on Movies > tap on Don't Allow Movies
You can repeat the above steps for TV Shows as well and disallow All TV Shows
Books have a great impact on kids so make sure they get to read or access only books with clean content. Under Content Restrictions > tap on Books > tap on Clean.
Similarly, you can set what app your kid should access depending upon what his/her age is.
Under Content Restrictions > tap on Apps > tap on 9+ or 12+. If your kid is any younger then I would suggest against handing over an iPhone to him/her.
Can the Kid Change the Passcode?
If your kids have access to change passcode then they will bypass every restriction that you have set for them. So, disallow them from making changes to passcode
Go to Settings > Screen Time > Content and Privacy Restrictions
Scroll down to Allow Changes. Under that tap on Passcode changes
Then the device will ask to enter the Screen Time Passcode. Enter it

Set to Don't Allow.
Make sure your kid doesn't know the screen time passcode otherwise they will bypass everything. Even if they wish to disable the screen time passcode, they have to enter the code for that. So, they shouldn't know it.
Say No to Social Media: Set Up Your Kid's iPhone
If your kid is less than 15 years, in my opinion, it is not desirable to give them access to any social media apps. There is an option where you can disable any purchase or install any app from the app store. Just for once set up all those useful and productive apps you think your kid may need on the iPhone. Then disable any in-app purchase for any app or install any application.
Go to Settings > Screen Time > Content and Privacy Restrictions
Then expand the iTunes & App Store Purchases
The access is permitted by entering the screen time passcode
Tap on Installing Apps > Set it to Don't Allow

Similarly, open In-app purchases > set it to Don't Allow
As your kids won't know the screen time passcode, so they won't be able to install any app or do any kind of in-app purchase. When you install apps for your kids make sure that you do not install any social media app even if they persistently bother you to install one.
Make Limitations for the Game Center
If you do not want your kid to waste their valuable time in gaming, then here is how you can do it. Also, a few settings will ensure that your kid stays safe from coming in contact with online bullies, strangers, or getting any private message from someone who is a virtual stranger.
Open Settings > go to Screen Time
Under that open Content Privacy & Restrictions > tap Content Restrictions
Enter passcode > Head to Game Center

Scroll down to Multiplayer Games > set it to Don't Allow
Similarly, set Adding friends to Don't Allow
Set Don't' Allow for Screen Recording
Select Don't' Allow for Nearby Multiplayer option
Also, set Don't' Allow for Private Messaging
Set Profile Privacy Changes status to Don't allow
Limit Language Control for Siri
Open Settings > go to Screen Time > open Content Privacy & Restrictions > tap Content Restrictions

under Siri tap on Explicit Language > select Don't Allow.
This will disable any content with profane words to show up in the browsing results provided by Siri thus avoiding your kid from consuming anything obscene that is not meant for his/her age.
Setting Up DownTime
Downtime is a feature that will disable almost every app except the urgent ones such as calling, messaging, or emailing apps during a specific time. Ideally, it is set up around the night time such as 10 PM to 6 AM so that the user doesn't stay glued to the smartphone screen all night. When it comes to kids using an iPhone, this feature must be set up by the parents.
Here is a complete guide about how to set up and use the downtime on any iPhone or iPad that will help you out. In my opinion, a good night's sleep is really important for good health in both physical and mental terms. Your children should not miss out on sleep for the gadget or social media browsing. Downtime is a very good feature that I use for staying distraction-free at bedtime.
If you Want to Keep a Tab on How your Kid is using the iPhone
I understand the parent's plight about whether the kid is wasting time on the iPhone or using too much of social media or YouTube. For that, there is the feature Share Across Devices which will enable you to know the screen time and device usage of your kid's iPhone.
Go to Settings > Screen time

under that scroll down to Share Across Device. Tap on the switch beside it to enable it.
How To Keep Track of your Children's Location
It is always important for the parents to know where their Children is when he/she is not at home.
Go to Settings App
Tap on Screen Time > Select Content & Privacy Restrictions
Under that, there will be two options under the Privacy tab: Location Services and Share My Location.
Make sure Location Services is enabled by tapping on the switch accessing it.

Similarly, under the option Share My Location set it to Allow. It is passcode(for screentime) protected. So, your kid won't be able to change it on his/her own.
You can also know the iPhone's location thus ascertaining the location of your kid.
On the iPhone, there is an app called Find My. Open it
At the bottom of the screen, there will be three options. People, Devices, and Me
First, tap on Devices. You will see the iPhone name set for your child. Tap on the iPhone name.
The current location details of the iPhone will be displayed
After that tap on Me. Make sure you enable the switch beside Share My Location.

There is one option, Allow Friend Requests. I suggest you disable it.
Then set Receive Location Update to Everyone.
In case the iPhone is lost or god forbid, you lose track of your kid, then law and order authorities and others can have knowledge about the last location of your kid based on the iPhone location and that will help in finding your kid out. Not only for kids, but this also works for adults as well.
So, that sums up everything that you must do while you set up your kid's iPhone to ensure productive use of the gadget. I hope this guide was informative to our not so tech-savvy readers who have plans to provide their children with an iPhone or iPad. If you liked the guide, do share it on your social media as well.
Read Next,